I've been quite busy with client work lately and I decided that I needed a break. So, today I headed out to photograph birds-in-flight with my Nikon 1 J5. As most folks know, this camera does not have a viewfinder, so I used four, thick elastic bands to attach my Zacuto Z-Finder to the rear of the J5. It ended up being reasonably snug against the back of the camera. While not particularly elegant looking, it did get the job done.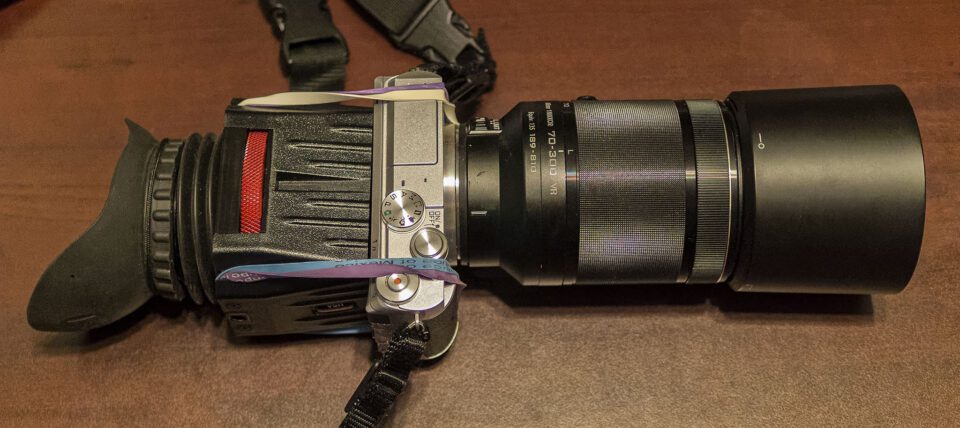 My first stop was Eastport Drive in Hamilton. I've visited this spot numerous times in the past to capture images of cormorants when they are in this part of Southern Ontario from spring through early fall.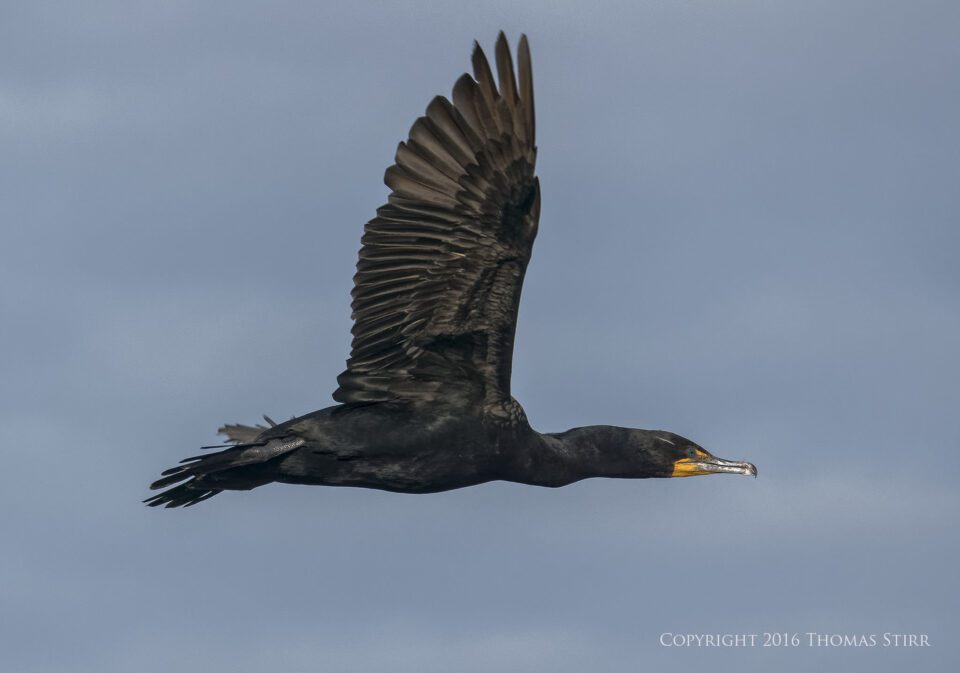 Using the Nikon 1 J5 would not be my first choice of cameras to use for birds-in-flight. Many readers have been asking me about the suitability of the J5 for this type of photography. Since it was a decent day with sun and intermittent cloud I thought it would be a good time for a test.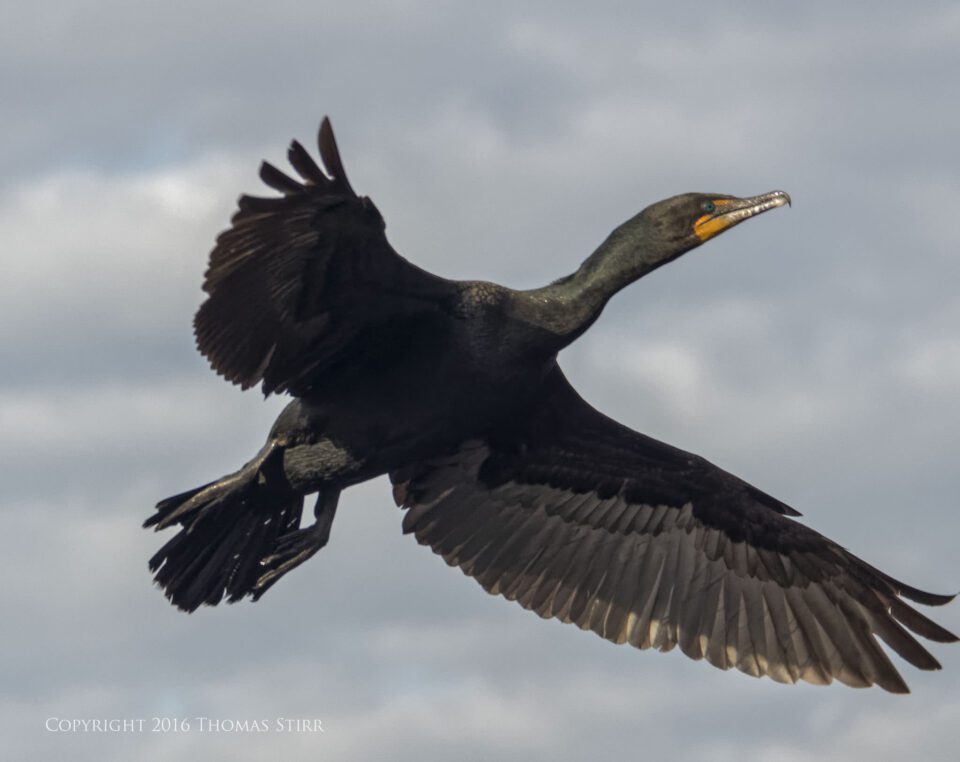 I found that the AF-C on my Nikon 1 J5 was just a tiny bit slower than that on my V2s. I altered my technique slightly by tracking birds from a longer distance to allow more time for my J5 to acquire initial focus.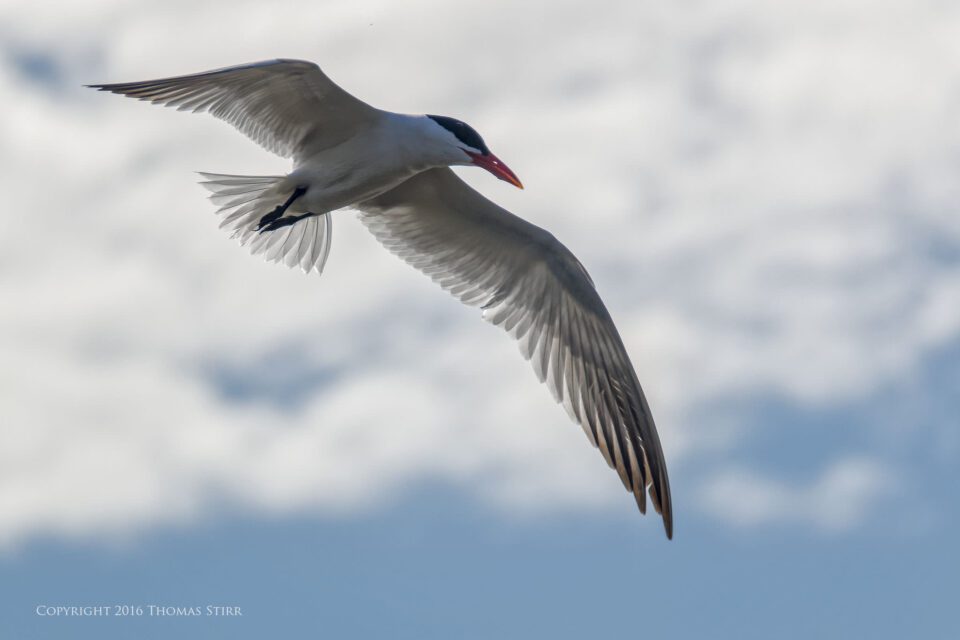 I headed off to Hendrie Valley to try my hand at capturing some terns in flight. I found that using the Zacuto created a different visual feel when trying to pick up and track birds. I had a much stronger feeling of motion when looking through the Zacuto and panning with it which caused some disorientation.
I certainly prefer the EVF on my V2s but it likely wouldn't take too long to become acclimatized to using a loupe. I found using slower panning motions and shortening the focal length of my lens was helpful when using the Zacuto to try to locate subject birds.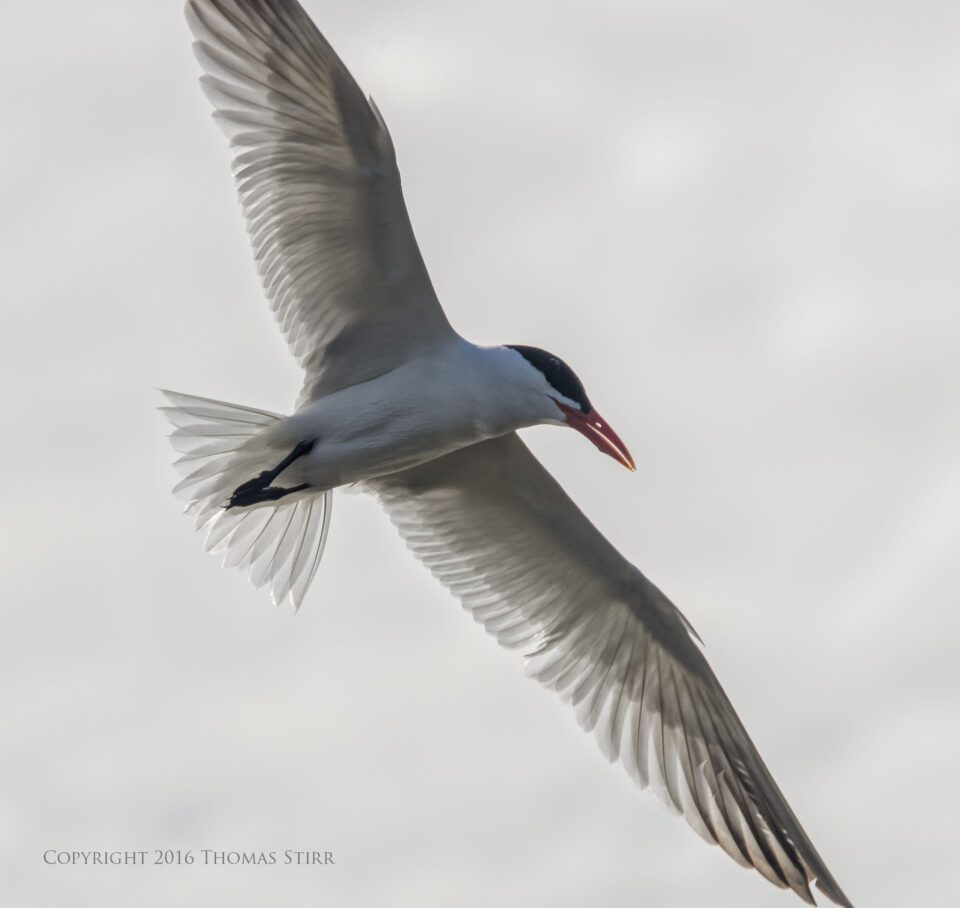 The burst rate on the J5 is 20fps. Since the buffer is only about 20 images it fills up extremely quickly. Unfortunately the buffer clears very slowly on the Nikon 1 J5, even when using SanDisk Extreme Pro micro-SD cards. As a result I decided to use short mini-bursts to allow the camera to clear the buffer a bit at a time rather than clogging it up with one long burst. Even at that I did miss some photographs as the J5's buffer still filled faster than the image opportunities presented to me.
After spending an hour and a half at Hendrie Valley I headed off to Ruthven Park in Cayuga Ontario with the objective of photographing some hummingbirds in flight. Unfortunately the little guys didn't cooperate very much and I only had a couple of decent opportunities to capture some image runs of individual hummingbirds near a feeder.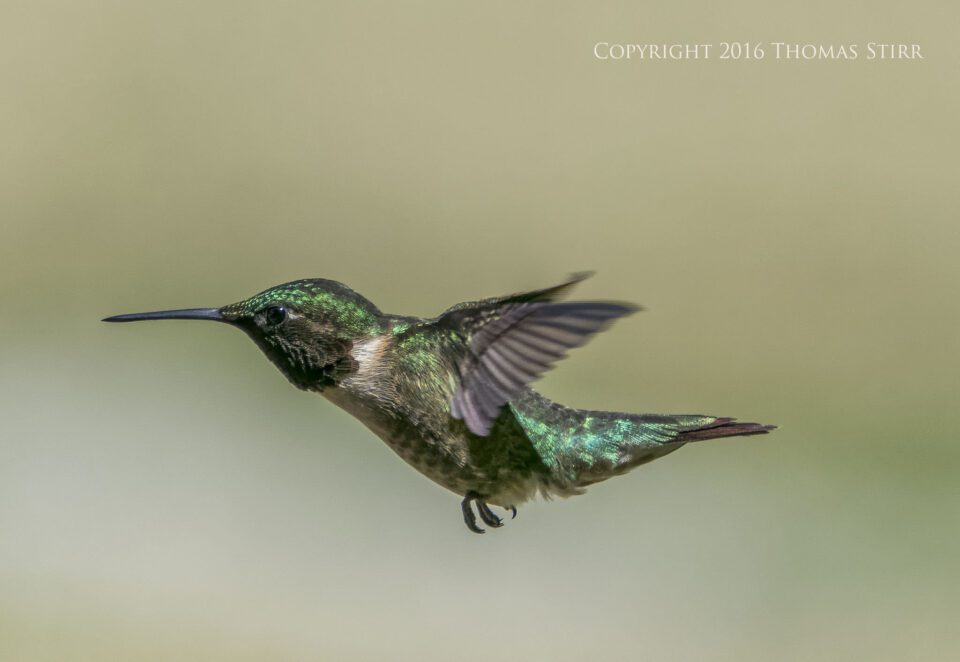 I used a shutter speed of 1/3200 to try to 'freeze' the wing movements at least somewhat. After my initial image captures I reset the J5's shutter to 1/5,000th to 'freeze' the motion better, but I didn't get any other hummingbird photo opportunities. Perhaps next time. The Nikon 1 J5 has an electronic shutter with a maximum speed of 1/16,000th.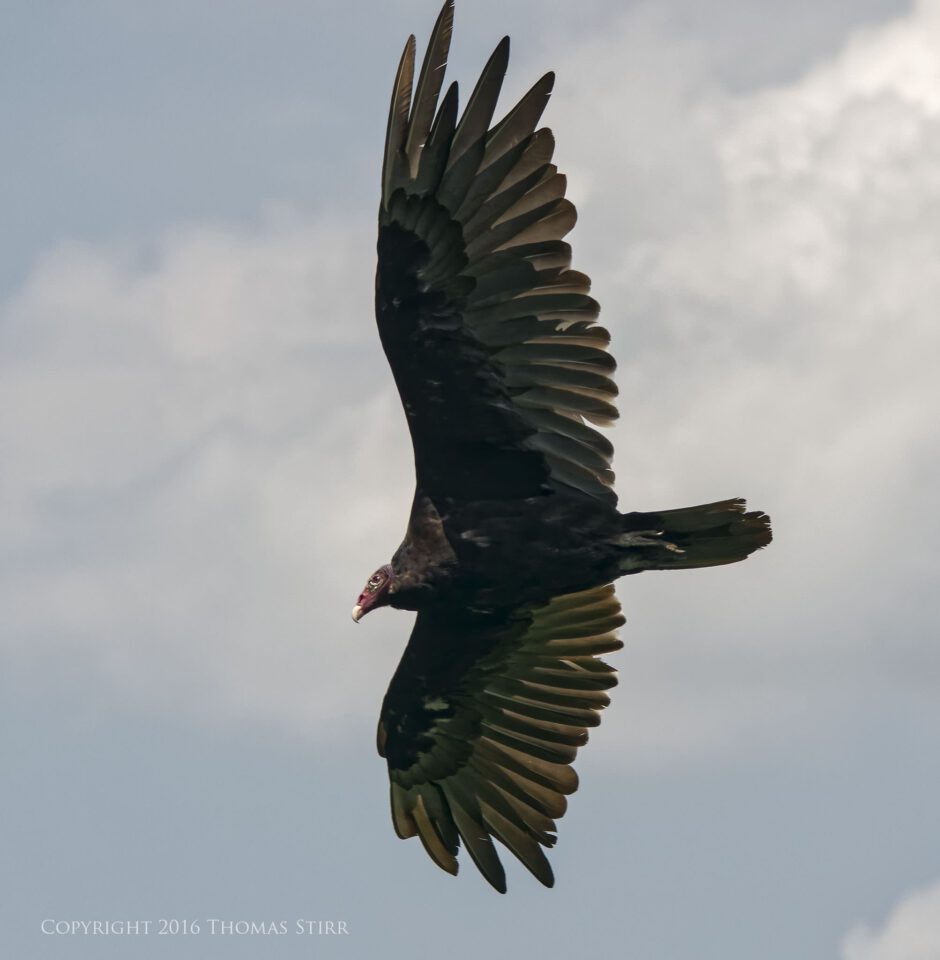 I finished off my day with a visit to the Niagara Gorge where I found what appeared to be a convention gathering of vultures riding the thermals. They likely headed off to the casinos later in the evening.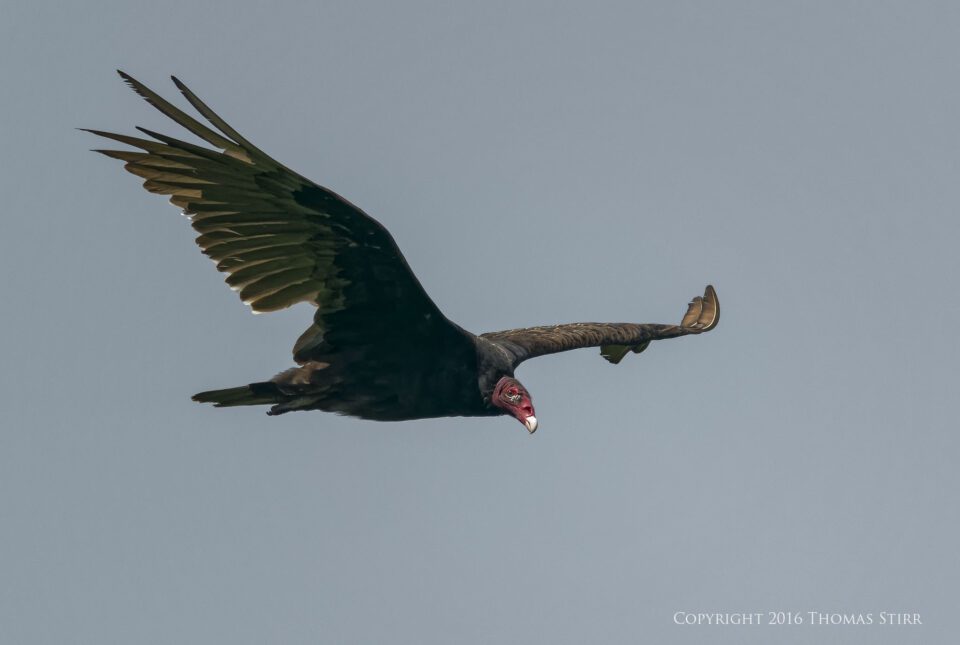 Even though I had been shooting with the J5/Zacuto combination all day I found that I was still missing some image opportunities as I still hadn't developed the required eye/hand coordination and muscle memory needed. I did find that the J5's AF-C performance wasn't as good as my V2s. Late day I switched back to one of my V2 bodies, resulting in a higher percentage of keepers as would be expected.
While there were some shortcomings using the J5 for birds in flight in terms of AF-C focusing, buffer size and clearing speed, the sensor performance and added resolution were definite pluses.
A lot of Nikon 1 owners have been patiently waiting for an updated V-Series body that incorporates the new 20.8MP BSI sensor that is in the J5. Whether that camera will ever see the light of day is anyone's guess at this point. In the interim, many Nikon 1 owners who photograph birds-in-flight on an occasional basis may find using a J5 with a loupe is an acceptable, near-term solution. This will be especially true for photographers who tend to take single images of birds-in-flight rather than AF-C image runs as the small buffer on the J5 and its slow clearing speed would not be significant issues for them.
Technical Note:
All photographs in this article were captured hand-held using a Nikon 1 J5 and a 1 Nikon CX 70-300mm f/4.5-5.6 zoom lens. The images were produced from RAW files using my standard process of DxO OpticsPro 11, CS6, and Nik Suite.
Article and all images are Copyright 2016 Thomas Stirr. All rights reserved. No use, duplication or adaptation of any kind is allowed without written consent. Photography Life is the only approved user of this article. If you see this article reproduced anywhere else it is an unauthorized and illegal use.