Few birds have the gift of evoking such sympathy in humans as the small, comical-looking puffin. In many ways, its appearance is reminiscent of penguins, although the two aren't closely related. Nor do they share a habitat: Penguins are inhabitants of the Southern Hemisphere, while all four species of puffins inhabit the Northern Hemisphere instead. Let's take a closer look at the life story of one of them today, the Atlantic Puffin.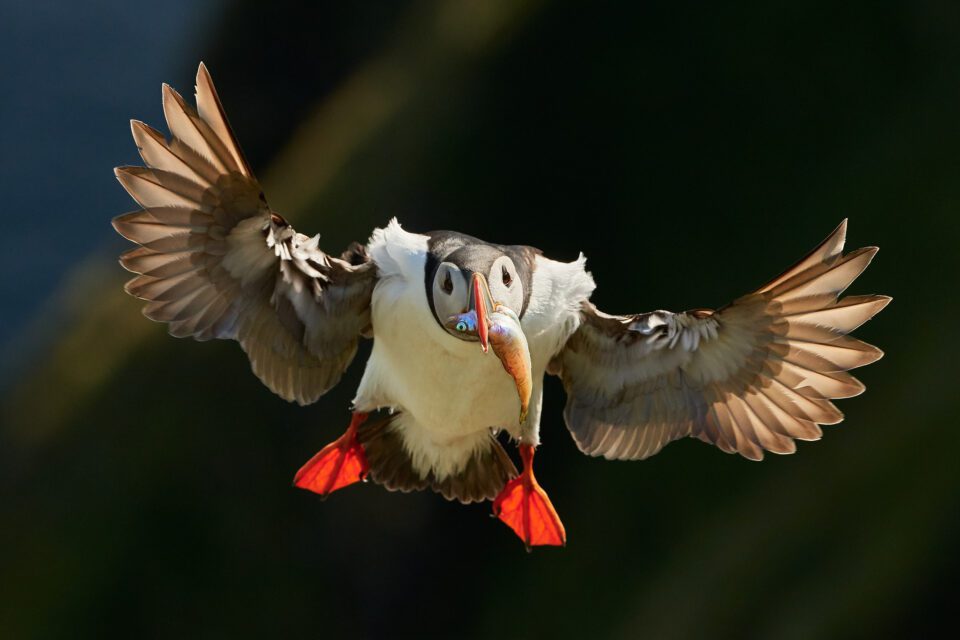 You'd think the Atlantic Puffin would have a good relationship with humans. After all, who among you would hurt this cute creature that moves on land with such touching clumsiness? The expression on its face combines curiosity with a hint of sadness. Exactly the combination that people find cute and charming. But the reality is not so bright.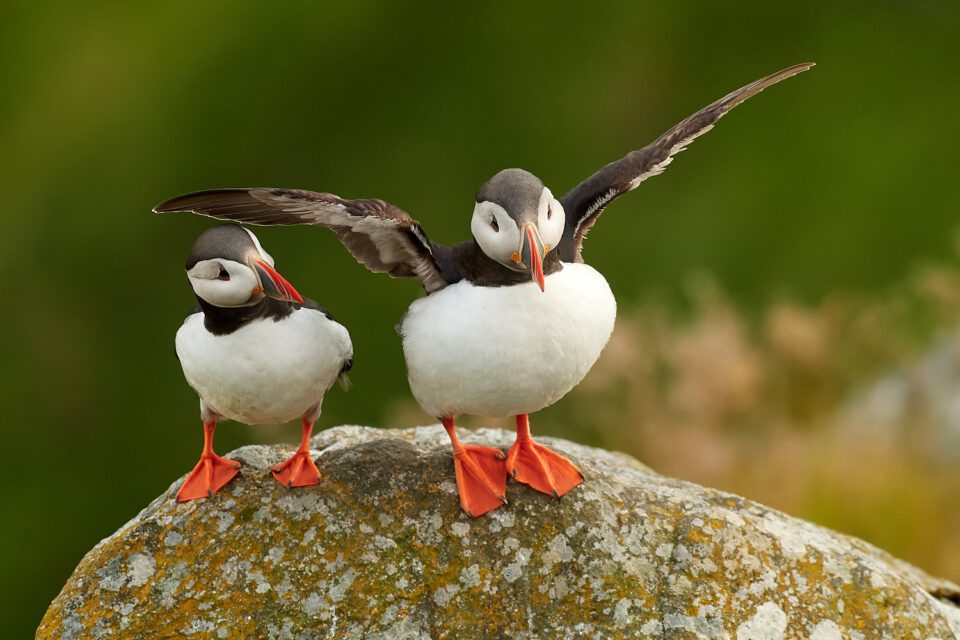 A combination of hunting, oil pollution, fish declines, and other threats have landed the Atlantic Puffin with a "vulnerable" classification. What's more, many of their traditional habitats were deforested centuries ago, such as the island of Iceland. Maybe that's why the sadness is on their faces?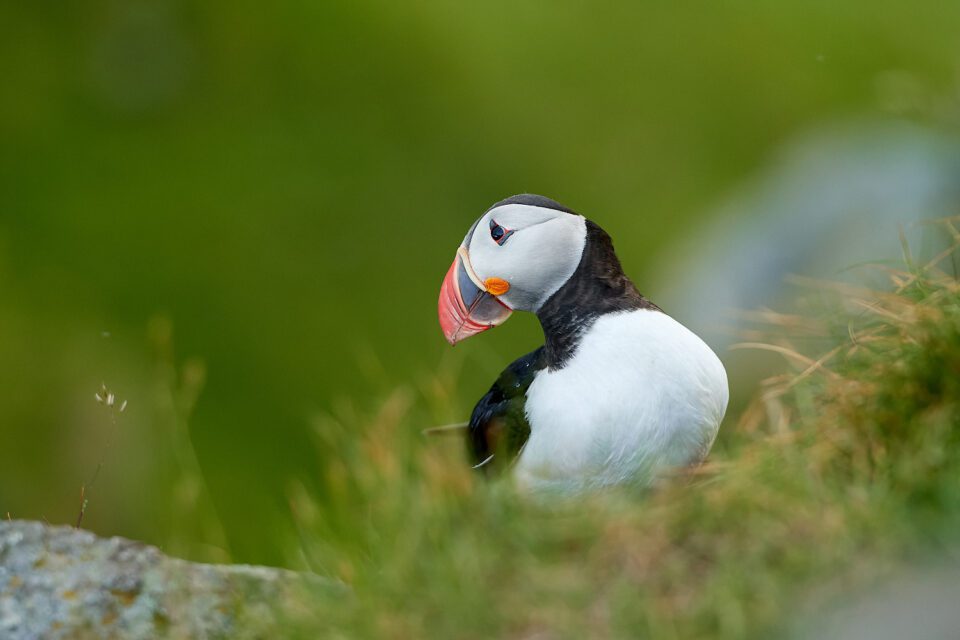 I went to photograph puffins on the small Norwegian island of Runde, within sight of the town of Ålesund. For a significant part of the trip, I was walking with more than thirty kilograms on my back, since I wanted to photograph the puffins with a variety of lenses. It was tiring but beautiful as I walked under the midnight sun.
In early July, when I visited, the days are very long. The sun sets below the horizon for just a moment and then begins its celestial journey high into the sky again. It's great time for photographers, because – aside from sleeping – you can shoot all day long. And given the beautiful scenery, you'll never run out of subjects.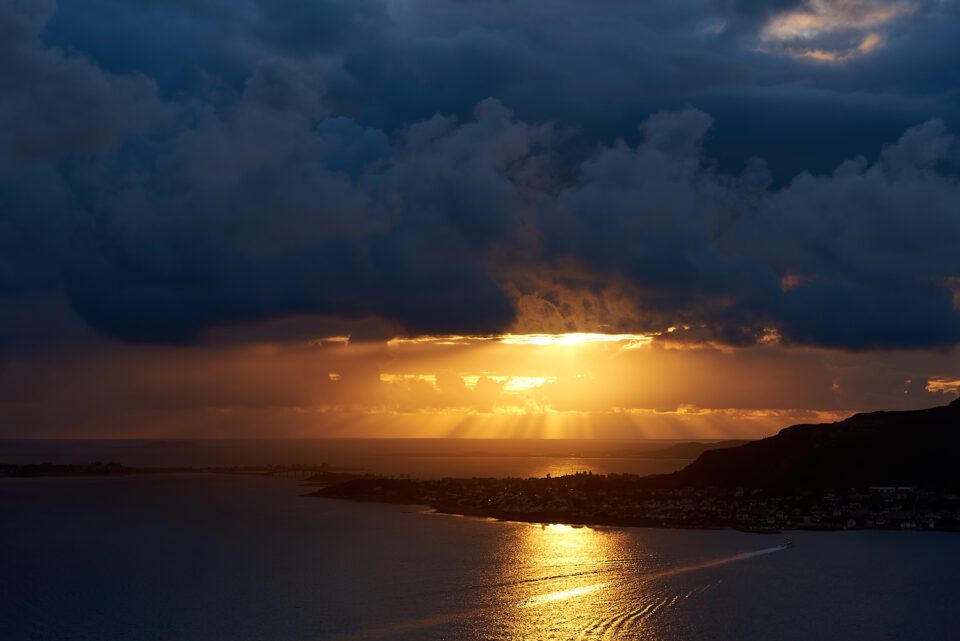 Runde, Norway is home to many birds that raise their young on the island. On my way to the puffin colony, I walked through the grass-covered interior of the island, where Great Skuas attacked me every once in a while. The Skuas defend their breeding territory with great courage and vigor. As soon as you are near their often-unseen nests, the parents turn into a pair of fighter jets that attack directly on your head.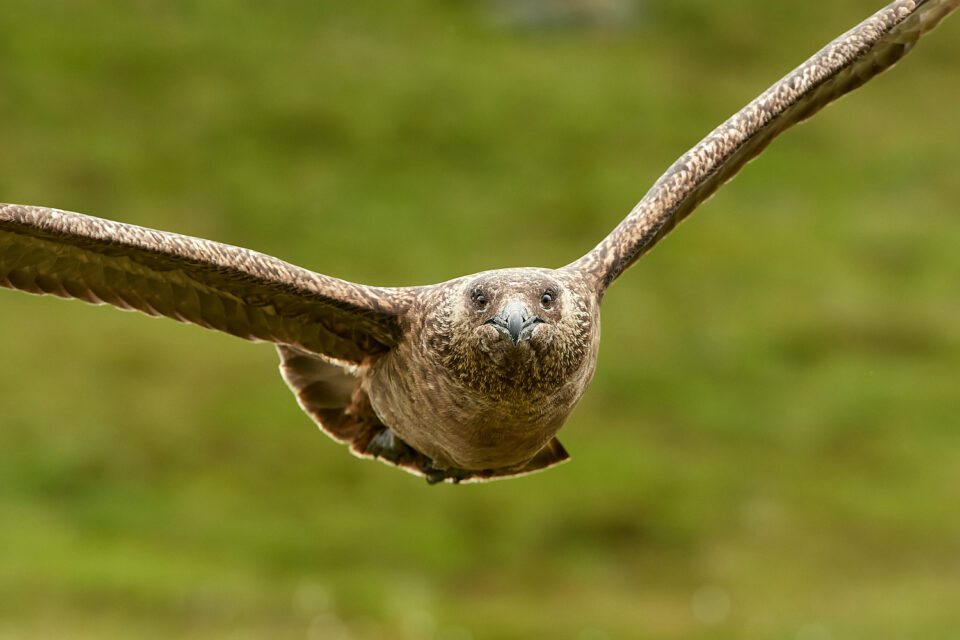 Most of my time, however, I spent on the edge of the cliff that puffins uses as a maternity ward. I deliberately say maternity ward, not home, because the true home for these birds is far out at sea. That's where they feed, rest and sleep. Once a year, puffins return to land to lay a single egg in their nesting burrow. Amazingly, they time everything perfectly, so that the eggs will hatch around the time that migrating fish start to reappear in nearby waters.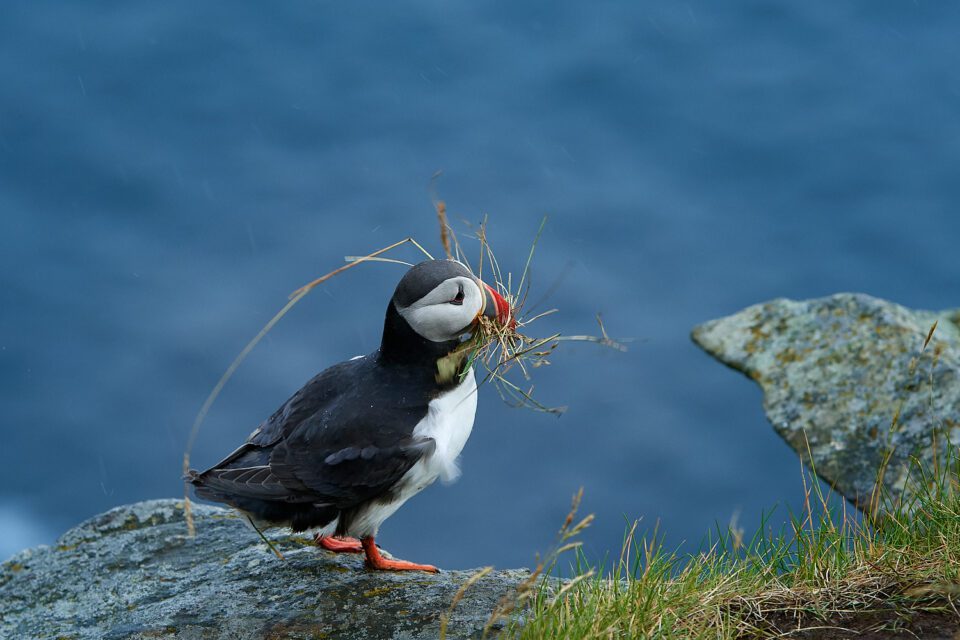 After 42 days of relative peace on the nest, the real toil begins for both parents. They must provide enough fish for their only offspring. If there are no other options, they can fly 50 to 100 kilometers away to find fish. Then they can dive more than 20 meters deep. Puffins feed their offspring up to nine times a day. To do this, they carry fish in their beaks like a strange mustache.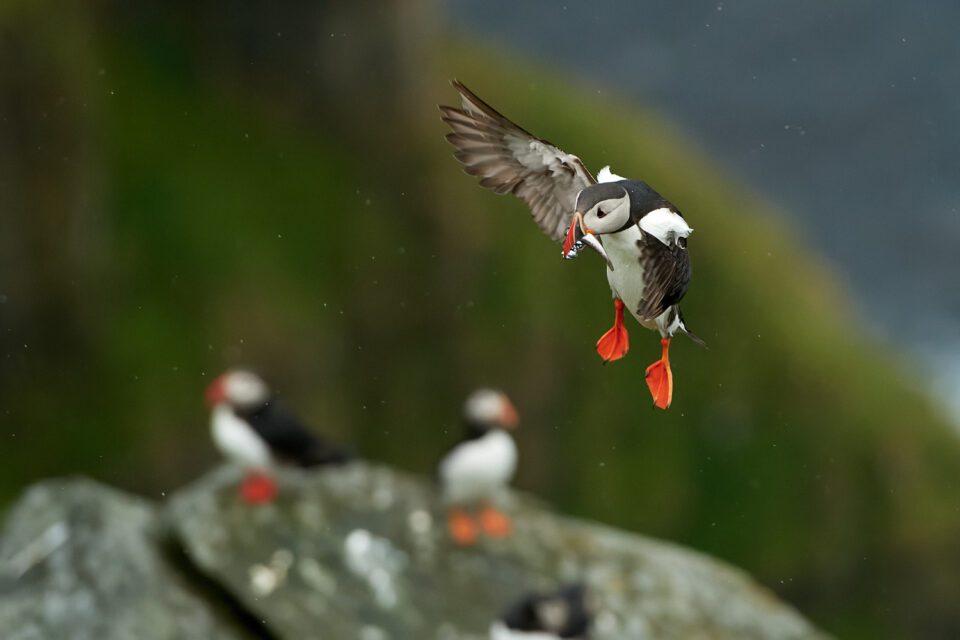 Raising a young puffin requires attentive parenting, which is probably a familiar story to many of you. But what makes Puffins different from us humans is the very low "divorce rate." Only 7% of couples break up!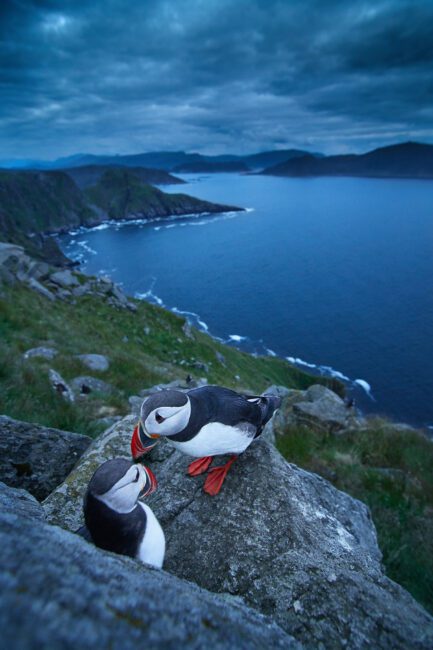 For about 50 days of hard work, the puffin parents stop at nothing to feed their beloved chick. Until one night, alone, under cover of darkness, the chick leaves its burrow and plunges into the dark depths. The wings it has trained will carry it to the safety of the ocean's surface.
If the puffin is lucky, it might come back next year. But the statistics are merciless. About three-quarters of immature puffins never get to blow out the first candle on their birthday cake. After the first year, the puffin's chance of survival gradually increases. In another four years, it may start a family of its own, and if it's lucky, it will fly over the waters of the Atlantic for twenty long years.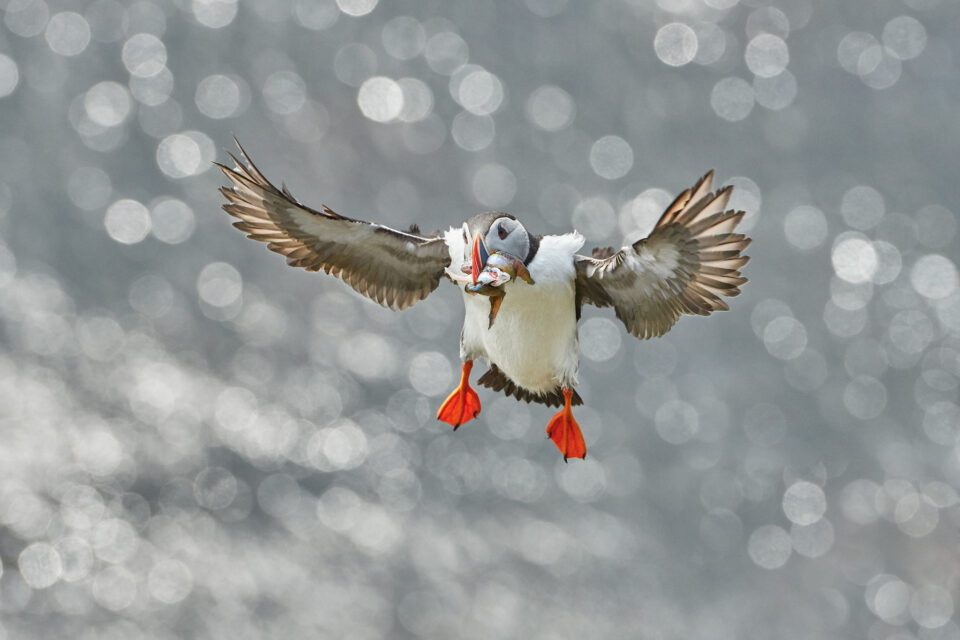 I didn't get to see the chicks with my camera. I had to leave the reef and the island at the height of the parental rush. But I'm sure I'll return to Runde, Shetland, or another Puffin Island. The time I spent there was one of my most unforgettable experiences as a photographer.