On Labour Day weekend, I had the opportunity to go to the International Air Show at the Canadian National Exhibition in Toronto and photograph various aircraft in flight. I arranged for use of a new Tamron 150-600mm VC lens (see our detailed review) and used it with my Nikon D800. This article provides some thoughts on how that combination performed, as well as sharing some of the techniques I used to capture the images in this article.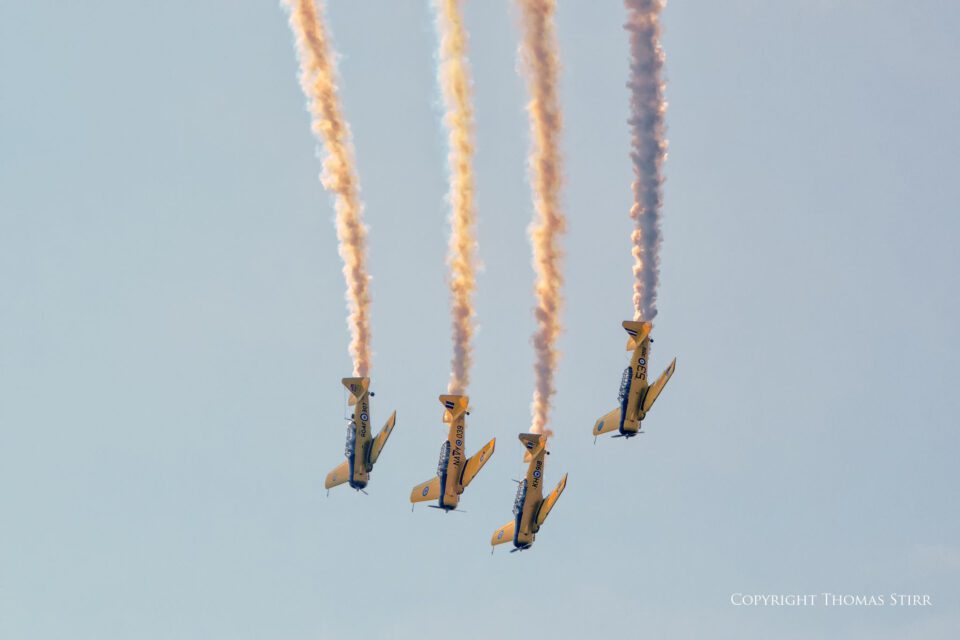 Lighting conditions were mixed during the afternoon when I was at the air show. I had some bright sunshine on the eastern view, but the western view had an expansive backdrop of dull, grey clouds all afternoon.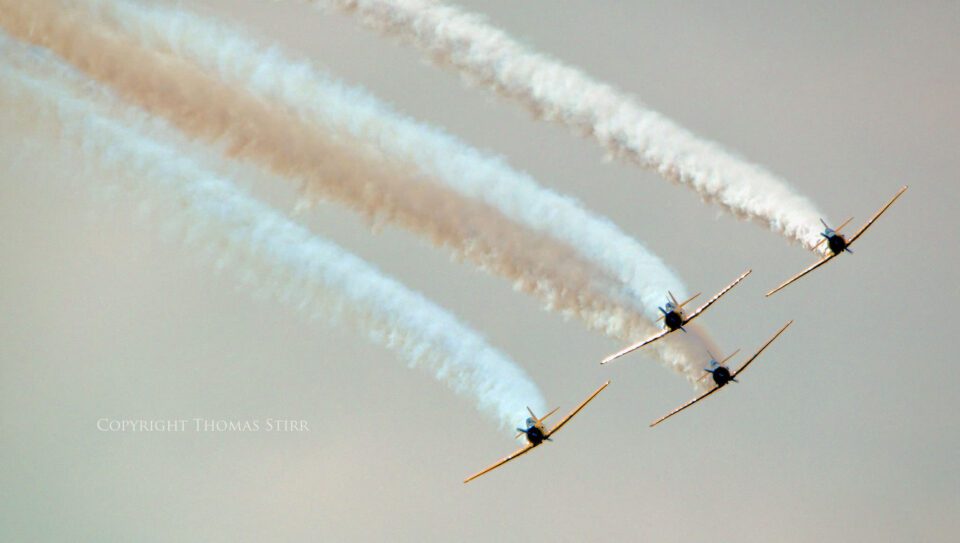 Unfortunately, the majority of aircraft did most of their formation flying to the west of my position, putting them up against a dull, grey backdrop. That made getting shots that were actually in good lighting "must have" captures.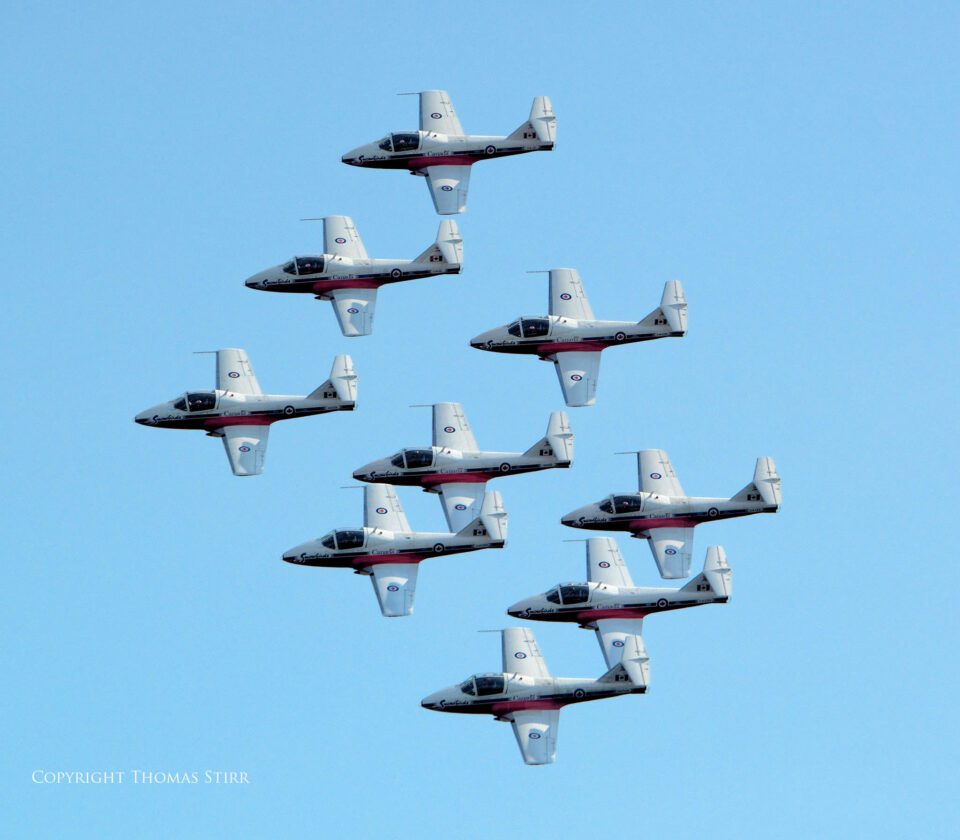 And, as is often the case at such events, the 'smoke trails' from subsequent demonstrations created a thickening haze as the afternoon progressed. This necessitated a lot of post processing work on the images.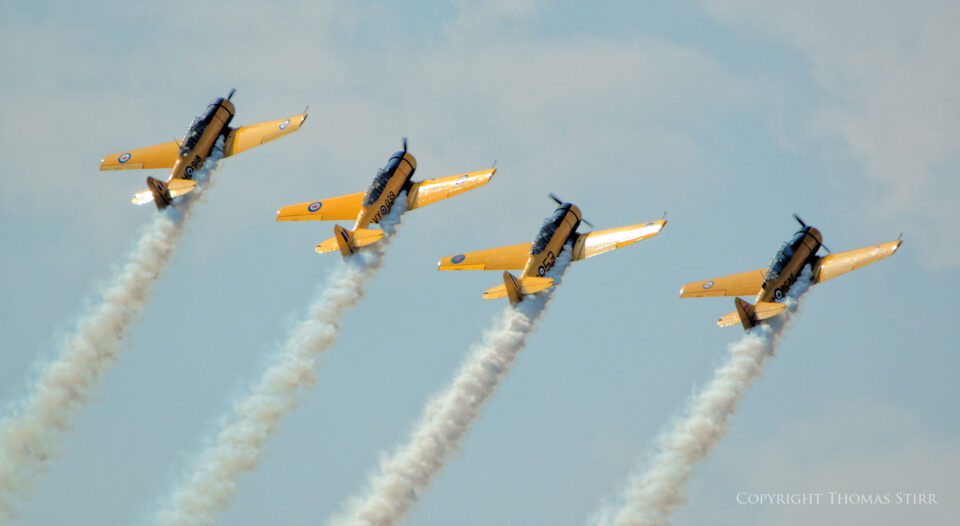 To try and get the sharpest images I could from the Nikon D800/Tamron 150-600mm combination I shot in aperture priority mode at f/8, at either ISO-400 or ISO-800 depending on how lighting conditions changed during the afternoon.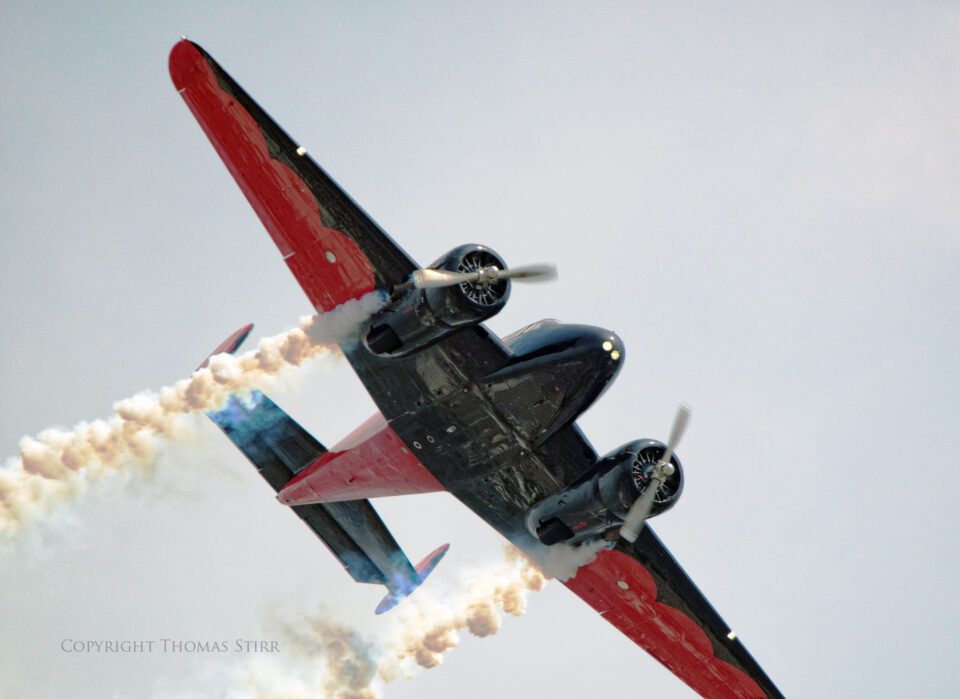 I used AF-C with either single point or 9-point auto focus for all images.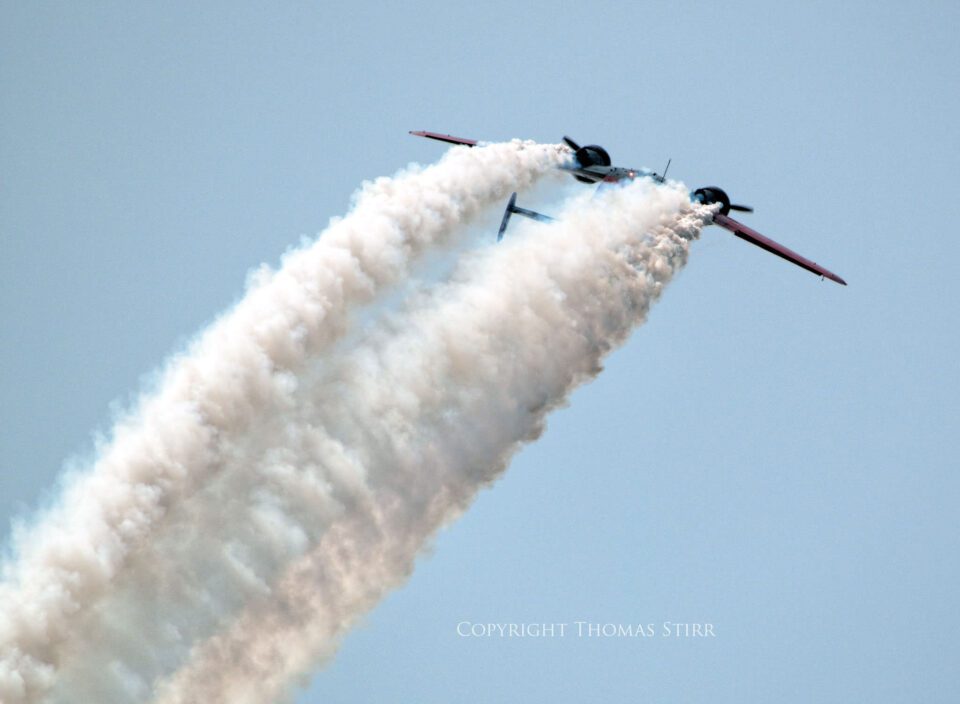 I shot in DX crop mode for many of the single airplane captures and often switched to FX for the larger group formation shots.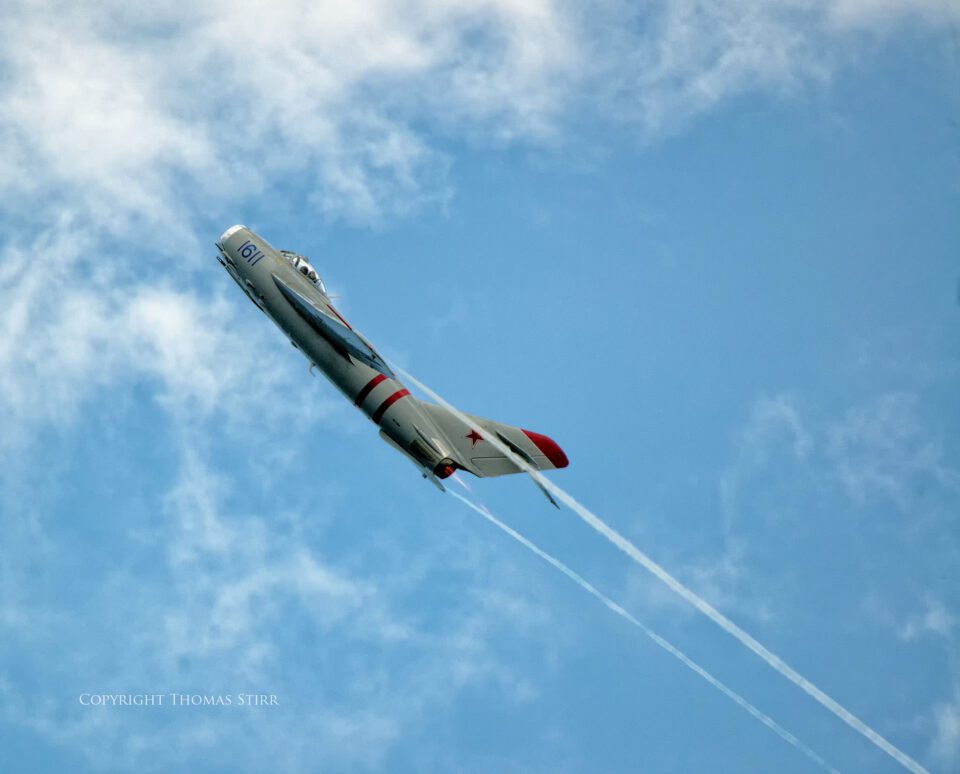 All images were shot hand-held as very fast panning was required.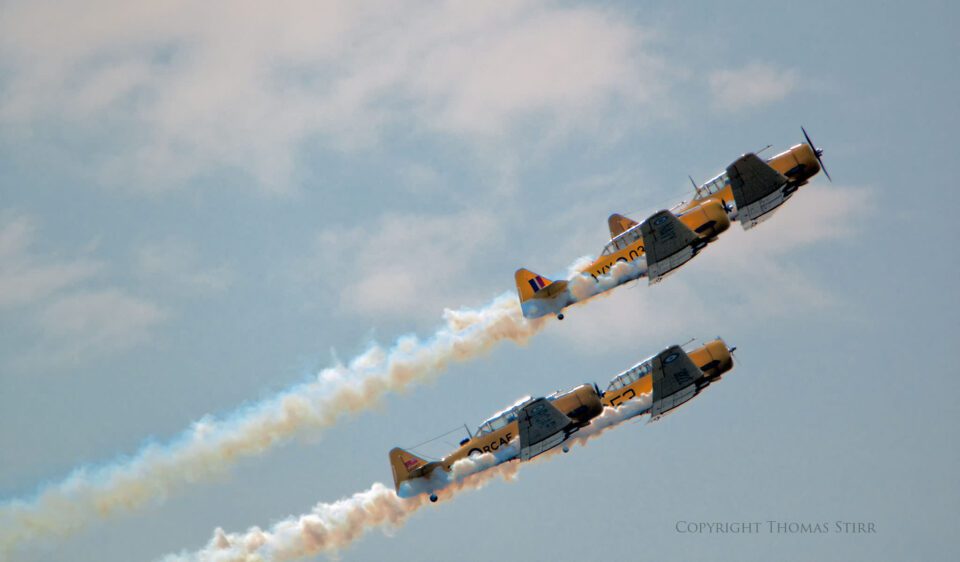 As noted in my Tamron 150-600mm VC review, the zoom ring takes multiple wrist twists to adjust it from the closest to longest focal length position. Trying to use it with fast flying aircraft, especially when flying in formation, is simply not practical.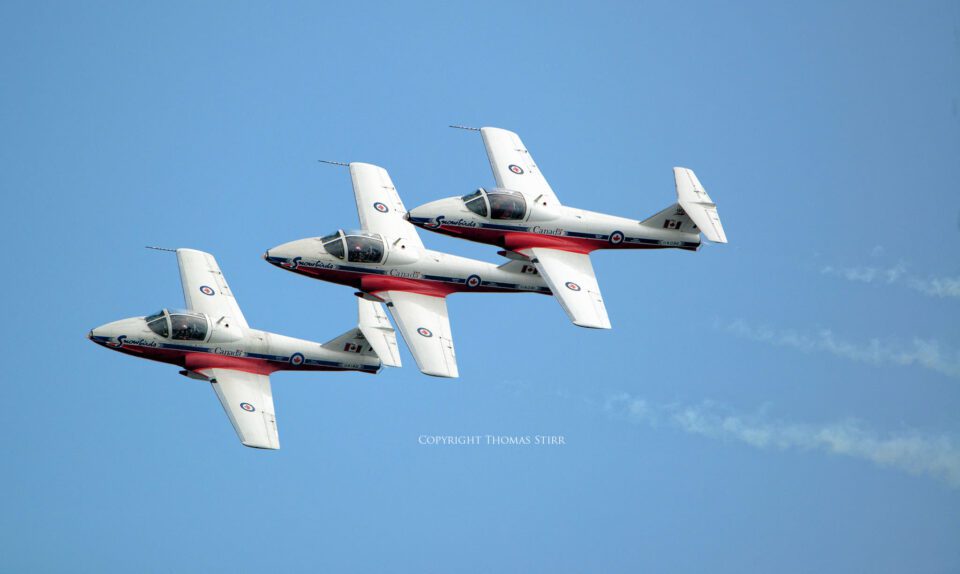 I attached the tripod collar to the lens, rotated it 90-degrees towards the right, then hooked the bottom two fingers of my shutter hand over the tightening screw on the collar to brace the lens as I held the front hood and used a 'push/pull' movement to adjust focal length. This worked extremely well and allowed me to frame shots very quickly. As a result many shots needed only minimal cropping after-the-fact.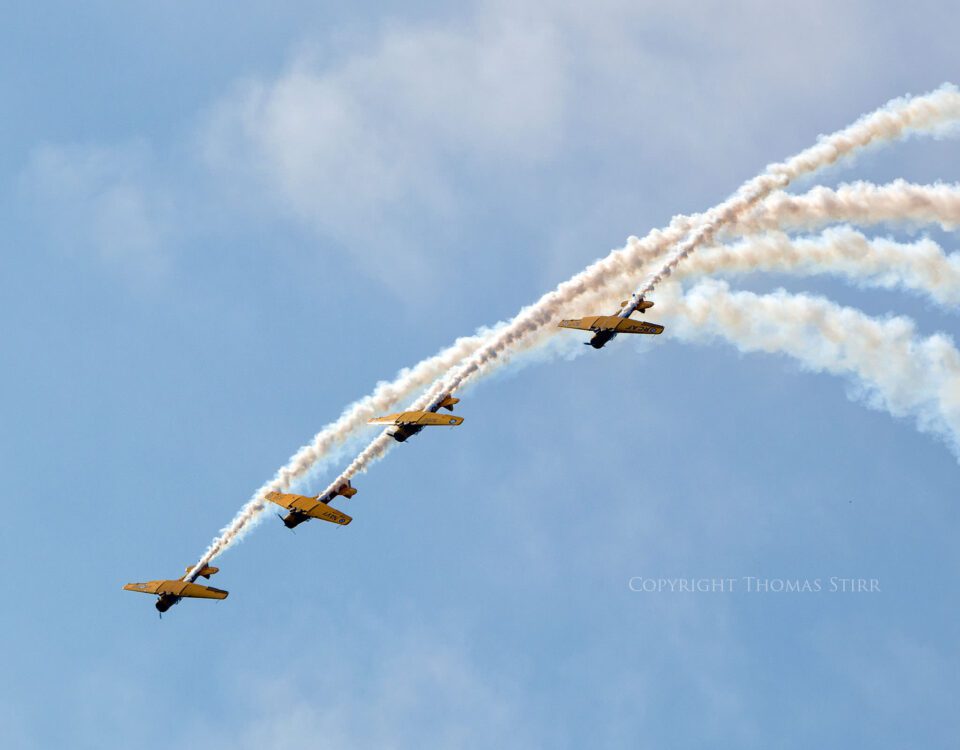 To capture aircraft with their smoke trails and get them positioned where you want them in the frame, it is important to anticipate your shots and adjust the position of your focus point. If you don't you'll end up using only ½ of your frame and missing some of the potential drama of long smoke trails in your images. Repositioning your focus point also helps the composition of your images, especially if you are trying to use the 'rule of thirds'.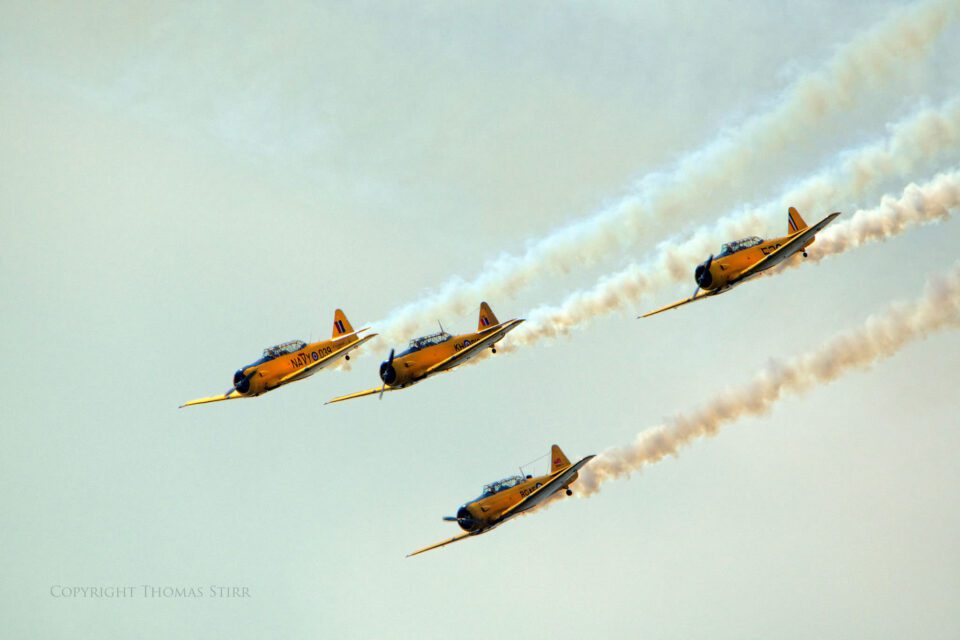 Overall, I had a great time shooting with the Tamron 150-600mm VC and my Nikon D800. I found the combination performed very well and it nailed focus pretty much flawlessly. For those of you who may be contemplating a long focal length zoom and are unsure of which lens to choose, I can attest to the fact that the added reach of the Tamron 150-600mm VC is a real bonus when trying to capture these types of images.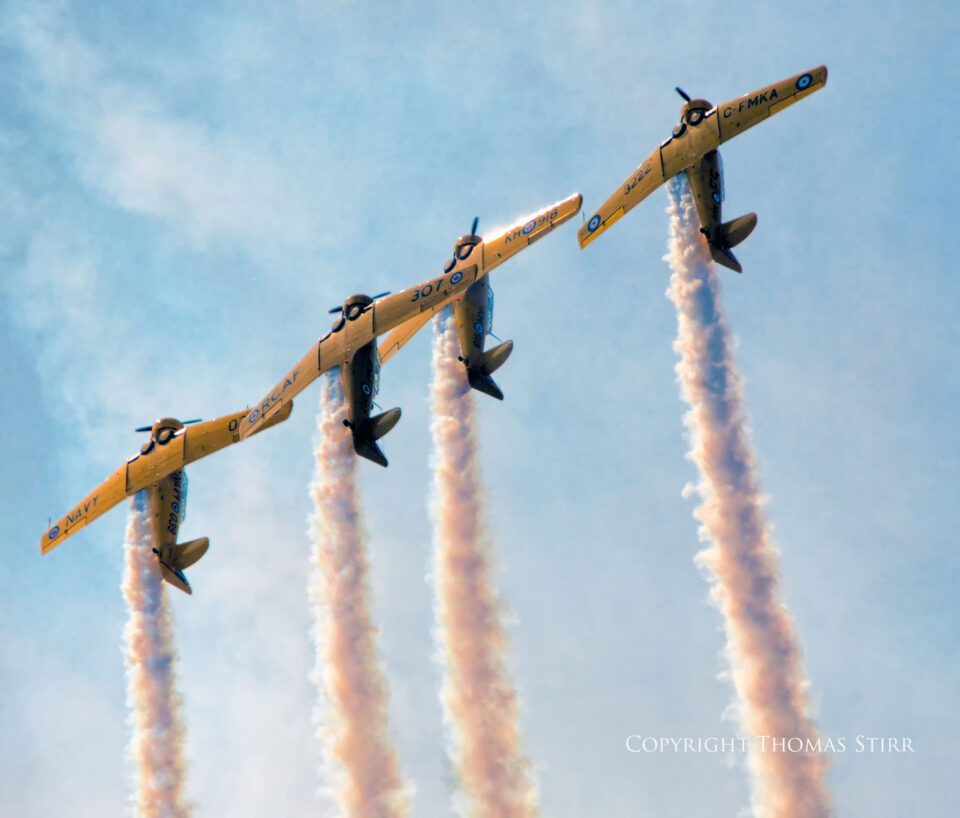 While I did do a lot of processing to the RAW files for this article, I didn't apply any additional sharpening in CS6 to any of the images to give Photography Life readers an idea how the Tamron 150-600mm VC performs at f/8 at various focal lengths.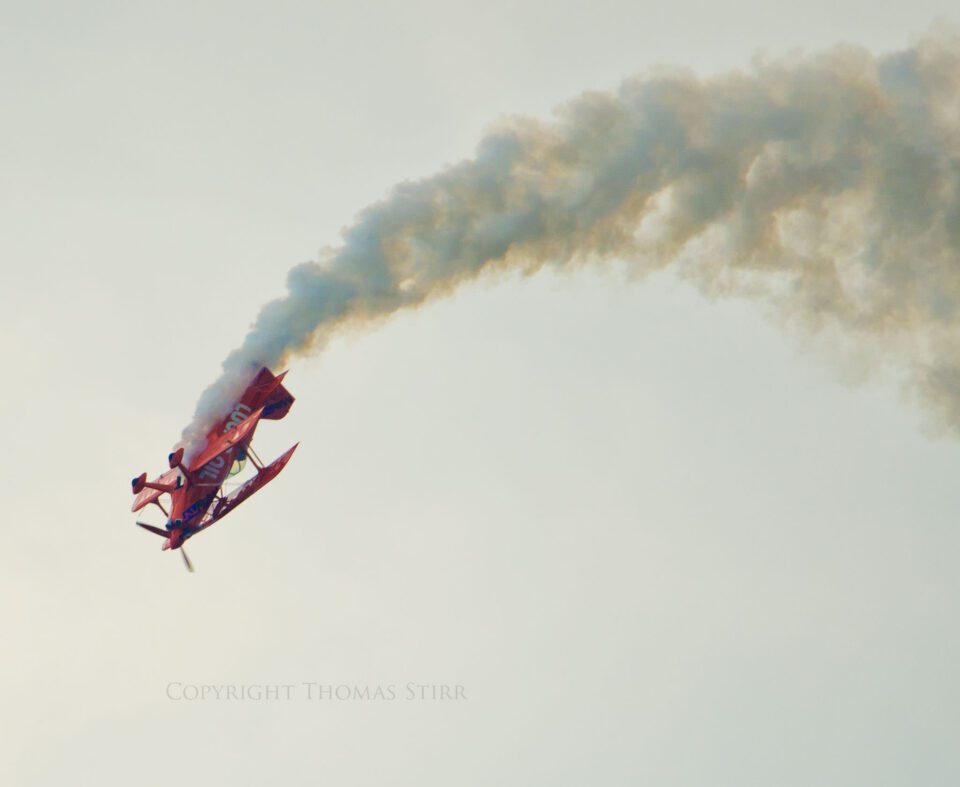 The combination of the Nikon D800/Tamron 150-600mm weighs about 6.3 lbs. (2.86 kg) and I must admit that my wrist was a bit sore at the end of the afternoon after taking over 1,400 individual images in 3 hours.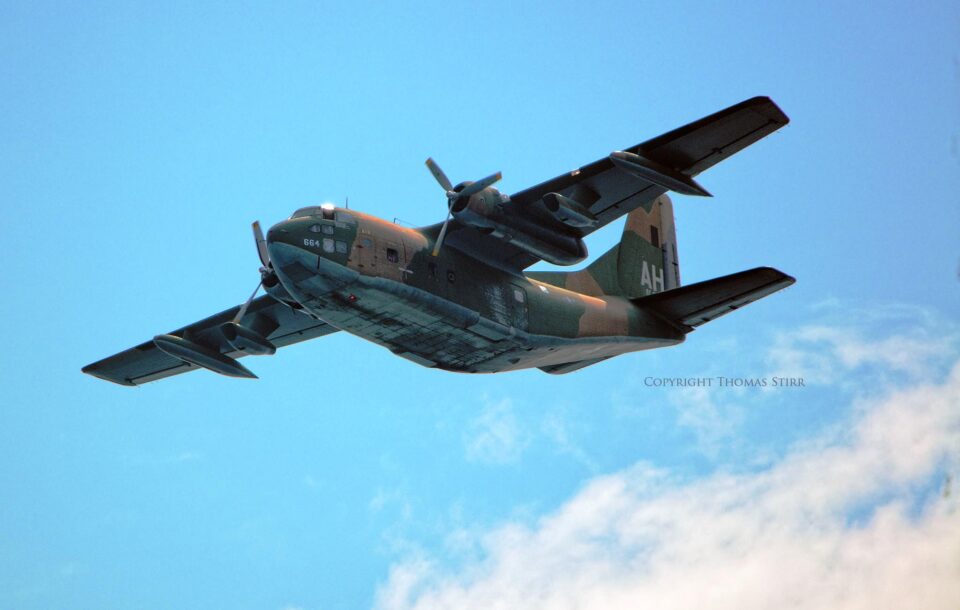 Article and all images are Copyright Thomas Stirr. All rights reserved, no use, reproduction or duplication including electronic is allowed without written consent.