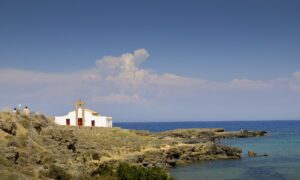 Photo Spot Summary
Country: Greece
Category: Travel
GPS Latitude: 37.787563
GPS Longitude: 20.897860
Directions
Traveling by a plane to Zakynthos International Airport "Dionysios Solomos" is one of two ways to get on the island. The other one is by taking a ferry. There are three places to take ferry to Zakynthos, one is from Kyllini, the second one from Corfu, and the third one from Brindisi in Italy.
Photo Spot Details
Zakynthos is a Ionian Island. It's located south of Kefalonia. An Island with probably one of the most beautiful beaches in the world. One of them is the famous Navagio beach. As a photographer that beach is probably one of those that you won't miss. Other ones that would be nice to see are Gerakas, Kalamaki, Agios Nikolaos, Porto Zoro and Spanzia beach. There are two cruise routes that you can take on the island. One will take you to Navagio beach. The other one takes you to Blue Caves. One of the attractions of the island are turtles. They are known to get pretty close to land so if you have an underwater camera you might be able to get some nice photos.
Tips
1. There are a lot of spots for trippod huggers.
2. I almost didn't ever unscrew my polarizing filter of the lens while I was there.