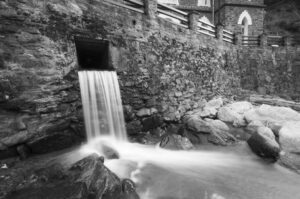 Photo Spot Summary
Country: Serbia
Category: Travel
City: Vučje
GPS Latitude: 42.852905
GPS Longitude: 21.915659
Directions
The Power Plant is located in south part of Serbia. It is 17km south of Leskovac. There are buses that go from Leskovac to Vucje couple of times a day. From there the Power Plant is an hour of walking.
Photo Spot Details
Hydroelectric power plant Vucje is the second oldest hydroelectric power plant in Serbia. It was built in 1903. It got the name by the river that runs trough it called Vucjanka. This is a pretty special place because it is perfectly fitted in the natural enviroment along side the mountains and the river. The river is quite fast and has huge waterfalls. If you would like to get inside the hydroelectric power plant you probably have to call them first. But if you haven't had the time to do that or didn't find a way to get in touch I belive that the workers will still let you inside so don't worry. About a hundred meters up the river there are three huge waterfalls but you will need to be carefull if you want to climb and visit the two behind. The power plant complex is not the only place that you should visit. The river is wonderfull and it has easy access because it is along side the road. Couple of kilometres up from the power plant is a vantage point that gives you a view to the river and city of Leskovac.
Tips:
1. Bring a tripod and ND filter. They are a must for this place.
2. The vantage point is a great place for startails.