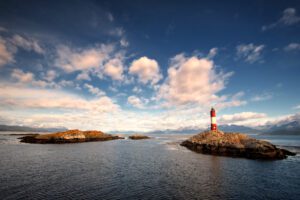 Photo Spot Summary
Country: Argentina
Category: Travel
City: Ushuaia
GPS Latitude: -54.801910
GPS Longitude: -68.302948
Directions
The best way to get to Ushuaia is to fly there from Buenos Aires.
Photo Spot Details
Ushuaia is the southernmost continental place in the world. It is the usual departure point to Antarctica. In Ushuaia you may see many different types of flora and fauna and is the only place on Earth (besides Antarctica) where you can experience Southern Lights (Aurora australis). You can take there a trip to the local National Park in the end of the world and a boat trip from which you can see wales, seals and penguins.
It's really cold and windy there, so a heavy tripod is recommended. Coldness secures greatly transparent and clear air.