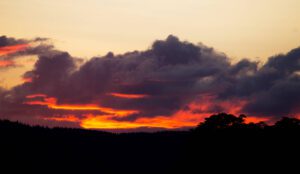 Photo Spot Summary
Country: Norway
Category: Landscape
City: Odda
GPS Latitude: 60.130962
GPS Longitude: 6.754425
Directions
Trolltunga is at the end of a hike starting in Skjeggedal, which you can get to either by car or bus. Even though there are multiple departures from Odda in the morning, there is none in the afternoon. Thus, your car is the best choice. From Odda, follow the signs to Tyssedal and then to Trolltunga or Skjeggedal. Once in Skj., the trail is well signalled but you can just follow the other hikers
Photo Spot Details
Located in Hardangerfjord area, Trolltunga literally means Troll's tongue. At 1100 m.s.l., this long and narrow rock is 700 meters higher than the lake below, and resembles very closely its name, a tongue. Popular destination for many tourists and hikers, if offers a great sight of the artificial lake below. Sadly, most tourists, after the 11-kms-long hike, do not take enough time to observe the landscape around them and only struggle to get the shot of them jumping upon the rock.
The hike to Trolltunga is quite demanding: from bottom to top, it's about 1 km of climb, spread over the first three kms. After that, there are only eight kms of up-and-down in the snow. Estimated time for the round trip (22km) is 8/10 hours, which becomes 10/13 hours if you are not George Mallory. I am young but I was with a fellowship of other seven guys, not all very well motivated, and it took us 14 hours to complete the hike.
In Norway, free camping is allowed. If you have the time and possibility, you should definitely bring a tent and a hot sleeping bag, as many people do. Even though it is more fatiguing, the sight you ger at sunset is completely worth it!
Norway is not famous for hot breeze: expect temperature around 5°celsius, rain and a very variable weather
Hike tips
– Start your hike early in the day
– Check weather forecast as often as possible
– Wear hot and waterproof shoes and clothes
– Bring abundant food and water
Photography tips
– Bring a light-weight wide-angle (around 18 mm) prime
– Bring a standard zoom, like that 24-70 of yours
– Tripods are allowed, but even travel ones are not light. I left home my octopus tripod and totally missed, so if you own one, bring it!
– Best time to shoot is sunset, which may be very long depending on the period of the year you are traveling in.
– Bring a polariser and a GND filter
– Keep your camera handy during the hike, it is plenty of shooting opportunities
– Use a small aperture, like F/11 and lower your ISO to be able to recover most of the dynamic range