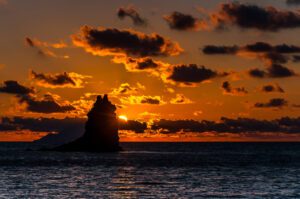 Photo Spot Summary
Country: Italy
Category: Waterscape
City: Vulcano Porto
GPS Latitude: 38.417973
GPS Longitude: 14.952322
Directions
From the center of the Aeolian island of Vulcano, head for the Port of Ponente and one of the black sand beaches in the neighborhood.
Photo Spot Details
Thanks to the mild climate, the Aeolian Islands are visited all year. However, the best time of year it is from May to September, before the autumn rains, and before the sea that separates Sicily, becomes stirred from winter winds.
Once on the island you can visit one of the most beautiful craters explorable world. And feel the thrill that this sleeping giant never fails to propose.