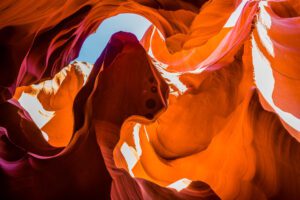 Photo Spot Summary
Country: United States
Category: Landscape
State: Arizona
City: Lechee
GPS Latitude: 36.903656
GPS Longitude: -111.414383
Directions
Lower Antelope Canyon like its more famous sister slot canyon is found in the Navajo Nation lands of Page, AZ. If you travel East on Route 98 from US Hwy 89, approximately 5 miles east you will see an intersection for Route 222. Head north on 222 and in about 1/2 mile you will take a sharp left hand turn (near U-turn) onto Indian Route 222 leading to a large dirt covered parking lot. You will see two tour companies, one called Ken's Tours the other simply called Lower Antelope Canyon Tours. Do yourself a favor and go to the Lower Antelope Canyon Tours (on the left when facing the buildings). If you plan to shooting images to print, bring a tripod and an interchangeable lens camera and take the photography tour.
Photo Spot Details
If you are taking a tour of the lower antelope canyon I highly recommend bringing sturdy tripod, a variety of lenses, and taking your time while on the photography tour. The extended tour as a photographer with a tripod and ILC body is totally worth the cost for a number of reasons. One, the tour guides are fantastic and give you great information about the slot canyon. Second, you spend nearly double the time in the canyon to explore and take pictures (approx 2 hrs compared to 1 hr on the standard tour). Lastly, the tripod is a must if you are shooting to print images big and only the photography tour allows a tripod in the canyon.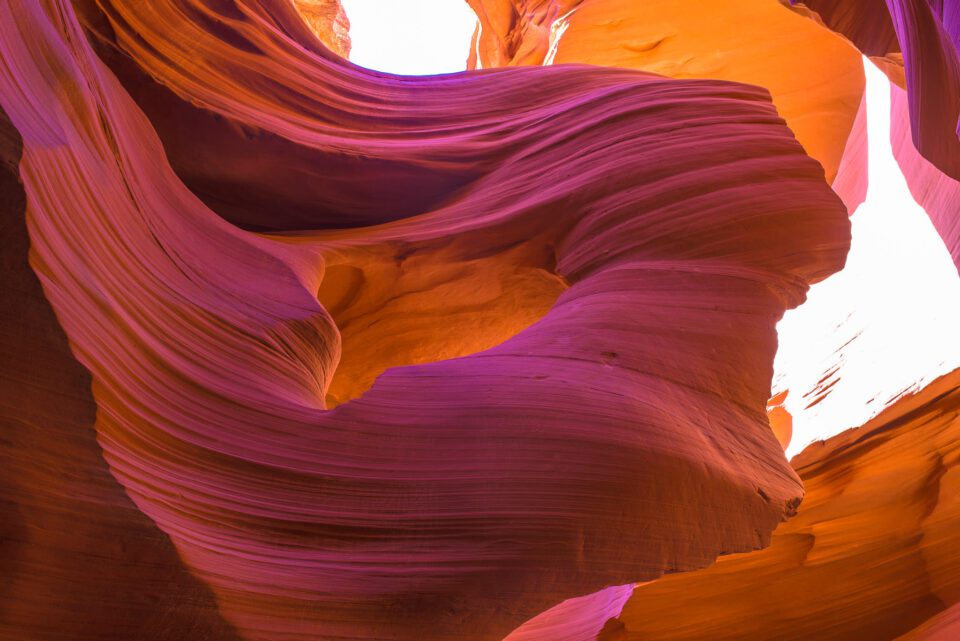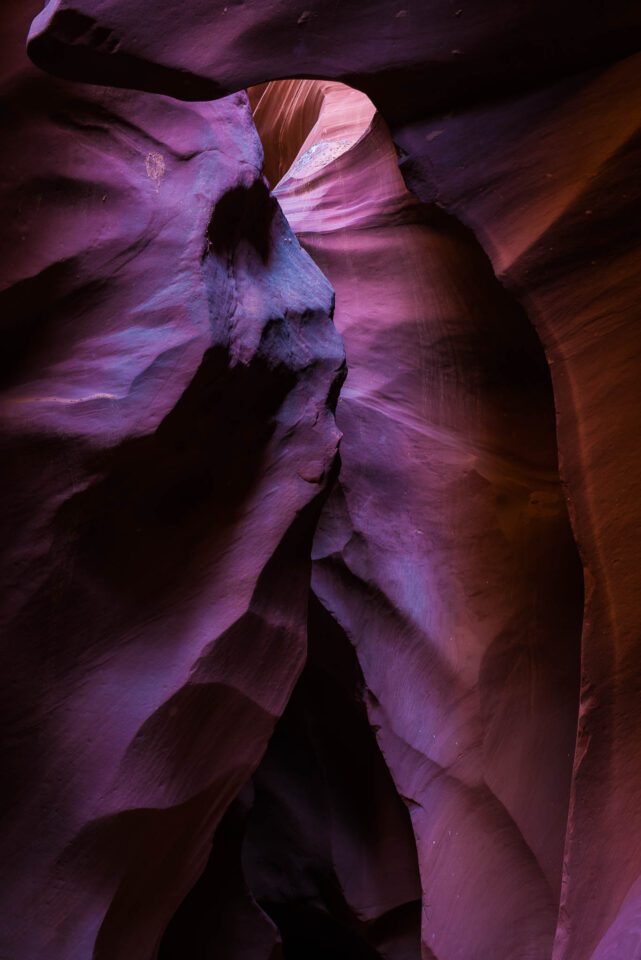 While many of the commonly photographed areas, as shown in the above two images, will be shown to you by every guide in the canyon, the real fun is that everyone's interpretation, lens choice and post processing will give you vastly different interpretations of the same formations.
Aside from the more famous sights, the free time allowed by the photography tour gives you a chance to explore the abstract shapes, structures and colors seen in other parts of the canyon (first image and the following images).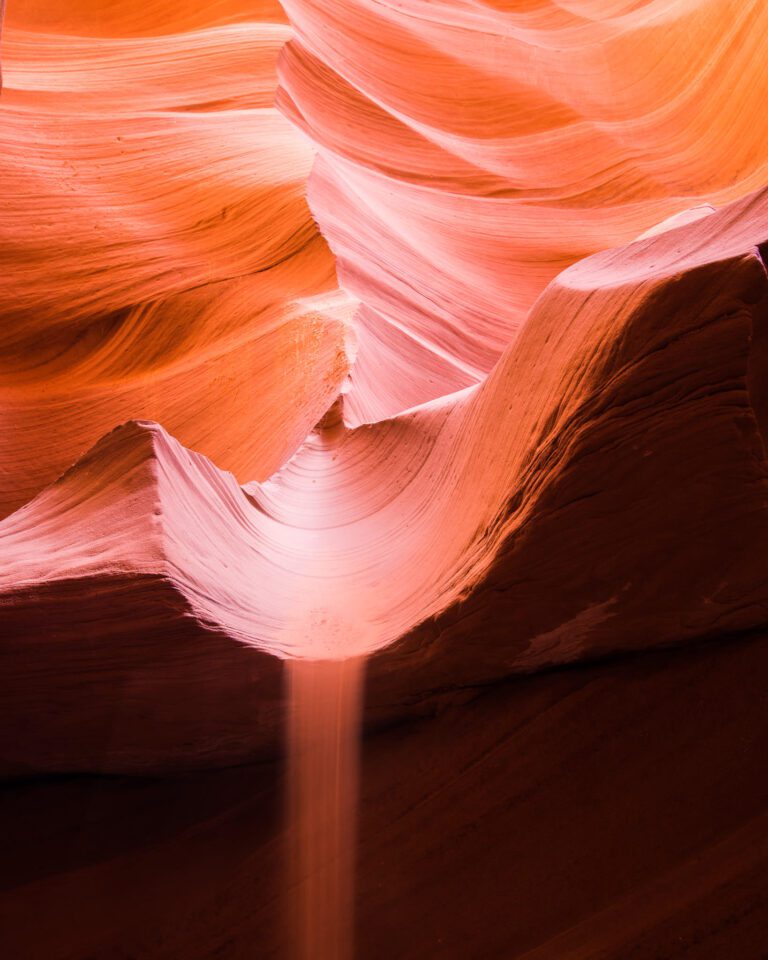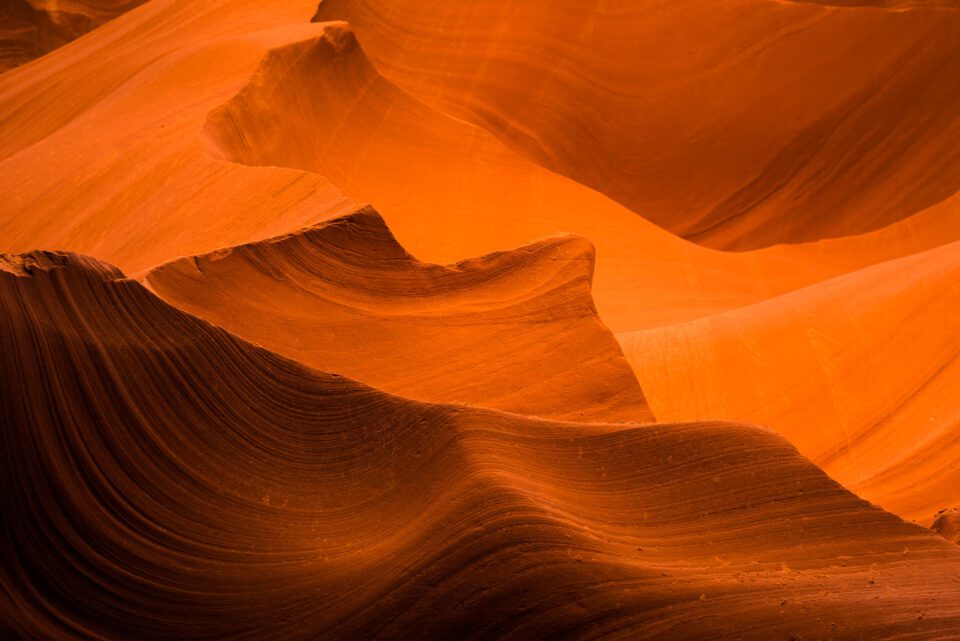 Photo Tips:
1. For light beams go to Upper Antelope Canyon (spring and summer months between 10-11AM) because high noon gives you the greatest sun beams.
2. Bring a tripod and spend the extra time and money on the photography tour.
3. If it can be avoided, do not change lenses often while in the canyon as dust is everywhere.
4. Buy/Bring a hand pump air blower for dust.
5. After your day here, carefully wipe down your equipment to remove rocks/dust/sand from behind focus rings, weather sealing rings and your bag.
6. If you have a significant other, they have to have a camera and tripod to also take the tour. If not they can not accompany you. You have been warned!
7. Experiment in your post processing program of choice. The color here is incredible.