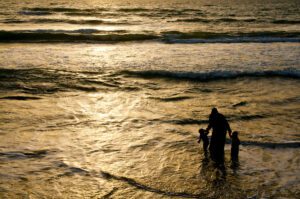 Photo Spot Summary
Country: Israel
Category: Travel
City: Tel Aviv-Yafo
GPS Latitude: 32.075993
GPS Longitude: 34.765759
Directions
City beach in Tel Aviv is best known place in the capital of Israel. Once you get to Tel Aviv, you just need to get to the Mediterrenean sea and you're basically at the beach.
Photo Spot Details
Enitre nightlife is organized in the vicinity of the city beach. It truly reminds Miami Beach and due this resemblance Tel Aviv is called "Miami of Mediterrenean Sea". City beach in Tel Aviv spreads from Old Jaffa, which is historical center of culture and must-see place in Israel, to old shipyard – the where was the first inhabitants of Tel Aviv established the city in the beginning-to-mid 20th century. Walking down to city beach you'll experience local jazzmen bands, marvelous sunset, bauhaus architecture and fantastic Israeli food.
Photography-wise, my best tip is to have a long focal-length lens for the sunset which is really amazing.