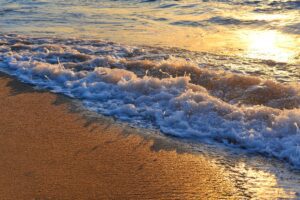 Photo Spot Summary
Country: Australia
Category: Landscape
City: Singleton
GPS Latitude: -32.444237
GPS Longitude: 115.748901
Directions
Head down to any beach in Perth area at sunset.
Photo Spot Details
Although this is set to Singleton Beach any Perth Beach will do, clean white sands, rolling waves, birds flying and a few clouds make for a great Sunset.
Just watch out for the King Waves and the sand can get very hot in the heat of the mid day sun in Summer. If you go to the beaches close to the city you will find them very busy and parking could be harder to find. These southern beaches are not so packed out on a good day.
My favorite time of day in the West the place dose not disappoint at all. I am still waiting to get a photo of the green flash though you just cant miss light cloud at sunset after a swim on a hot day. Try a Nifty Fifty they work very well but there is no lens that will not work well. Just remember sand and cameras do not go together well at all.