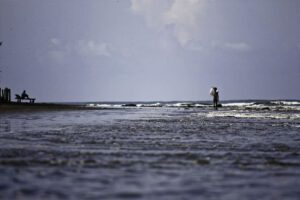 Photo Spot Summary
Country: Bangladesh
Category: Travel
GPS Latitude: 20.602791
GPS Longitude: 92.328323
Directions
Book a tour online. They will take care of all the necessary logistics. Any other method is not recommended as the roads can be quite rough. Take a 1 hour flight from Dhaka, the capital of Bangladesh, to the port city of Chittagong. The tour company will then arrange transport to Teknaf. From Teknaf, a ferry will take you to the island. The journey is approximately 2 hours depending on the conditions of the sea. The Ferry travels to the island once a day at 9am and returns at 03:30pm every day. The only other way to access the island is via the fisher mens' boats and that is NOT recommended.
Photo Spot Details
St Martins Island is situated two hours from the southern coast of Bangladesh. The island is a complete contrast from the hustle and bustle of the cities. Electricity is available via generators for a few hours during the morning and during the rest of the time it's without power. And that is exactly where its charm lies. St Martin asks you to give up your digital connection to the world and just revel in the glory of the deep blue waters of the Bay of Bengal. The beaches are teeming with coral but the ever helpful local children will guide you to the best swimming spots.
The local cuisine is simply delectable with a plethora of fresh sea food options available. The best thing about the island is the absolute silence and that is what attracts most visitors. The island is open for just few months of the year as the seas can get very rough during other periods. During these off periods small fishing boats take the very adventurous at heart to the Islands, but it is not recommended. Since the island is far away from the cities, there is no smog or light pollution. This makes it an excellent opportunity to photograph the starry skies. Please note that this is a windy seaside island, so try to avoid changing lenses and do it only indoors, as the saline atmosphere can cause disturbances with the sensor. A simple everyday walkaround lens is all that is needed. The best time for photography is during sunrise or sunset, as the golden light completely engulfs everything on the island.