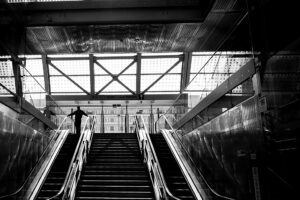 Photo Spot Summary
Country: Italy
Category: Cityscape
City: Torino
GPS Latitude: 45.071827
GPS Longitude: 7.666151
Directions
Really easy: it's the train station. In the center of Turin, northern Italy.
Photo Spot Details
I love it. Plenty of lines, steel and glass. But you can't do photos there. Or better, you couldn't :) Be invisible, use little cameras and DON'T use tripods (or policeman will see you). Best hours are all the days, the light is filtered from the glass top. It's huge and divided in three floors.
I have used Porta Susa for three engagement shooting too (just remember: be invisible and be quick !) You can also find the Metro, the new Turin Metro. Amazing. Have fun!