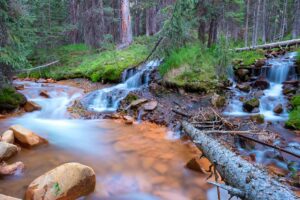 Photo Spot Summary
Country: United States
Category: Landscape
State: Colorado
City: Dillon
GPS Latitude: 39.600311
GPS Longitude: -105.834679
Directions
I have marked my camping location on the map. From Keystone US 6E take Motezuma road and turn into Rd 260 which is a dirt road. I did fine in most part of the dirt road with my Honda coupe. But depending on weather conditions 4x4 would be nice.
Photo Spot Details
We did this campsite towards the end of summer and it was pretty cool winter night. So nice warm jacket and gloves are recommended if you're shooting at night time. The temperature dropped to high 40's at night since we did our put our tent near tree lines and woke up with zero condensation when compared to people out of tree line.
This area has tonne of activities to do from Fishing, biking, hiking with lot of trails around this area. The featured image I have added is right next to our tent and I took this shot after sunrise with Polarizer and ND Filters on a Tripod for about 2 sec exposure. Night was soothing to sleep near this are as you sleep to the tune of waterfalls.
The two images below were shot at sunset and I didn't do much in post to remove the power lines and people. This is the Rd 260 dirt road you take along and campsites are free.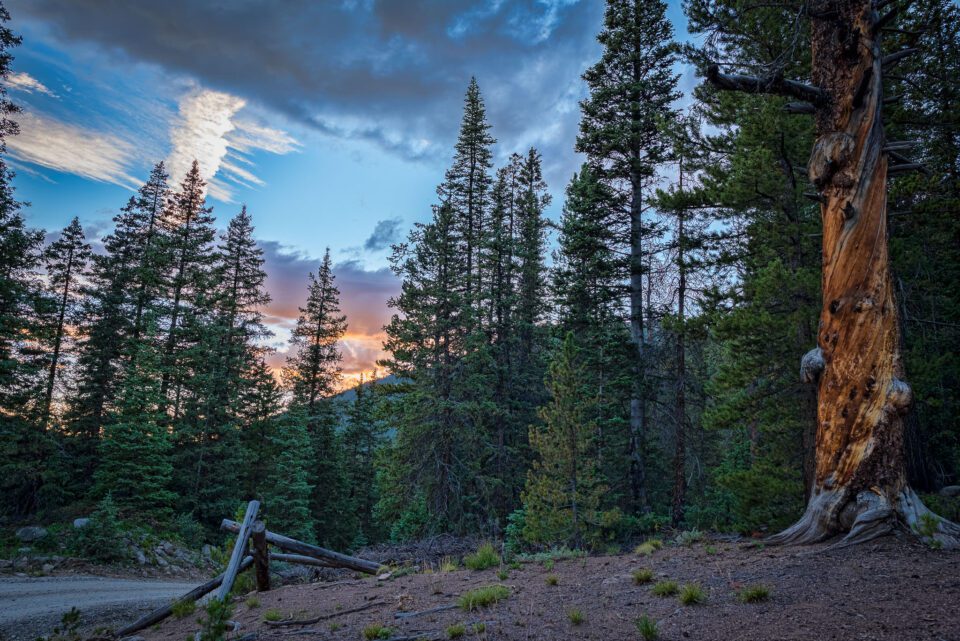 Adding couple of images I shot at night for Milky way and Perseid meteor shower. I got lucky on this one I captured two in a single 20 sec exposure. Below is the Pano from the road which is stitched using LR. Still a beginner in Pano and in dark it was really hard to do and keep tripod and Ball head level. I need to get Panning clamp next time to get the stitch do better job.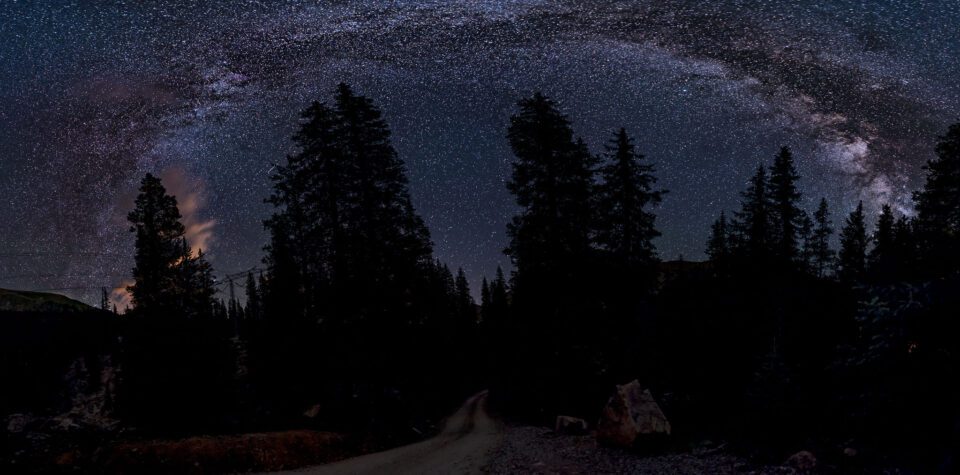 Below is the image at sunrise with parts of stagnant creek water. All of the sunset and sunrise images are bracketed for upto 5 expsoures and edited using LR.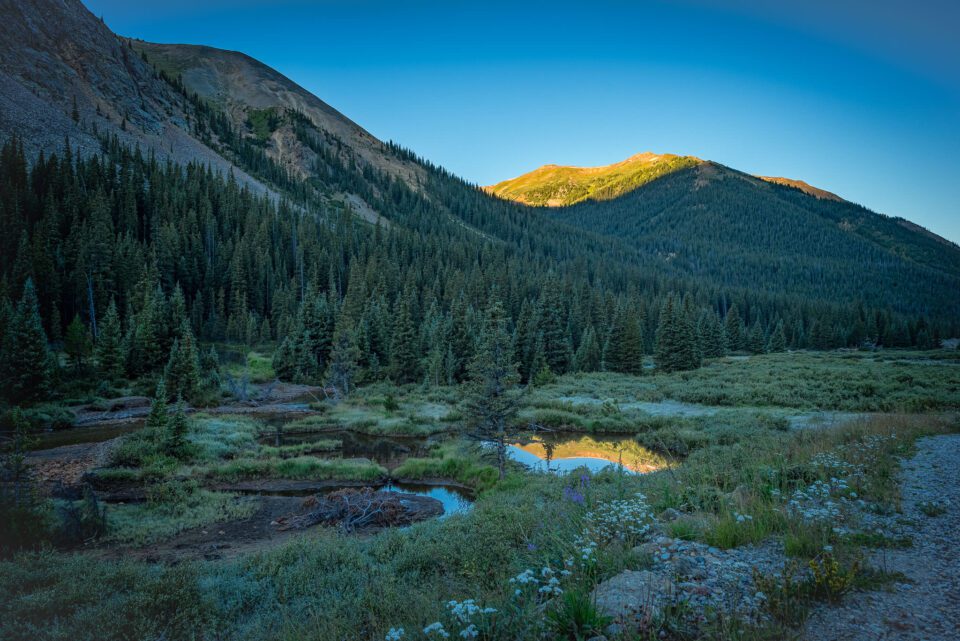 Hope you enjoyed this location! Be safe in National forest areas and be respectful if you spot a wildlife.