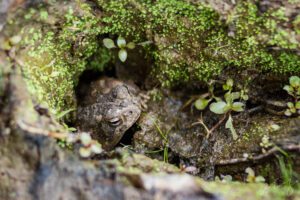 Photo Spot Summary
Country: United States
Category: Wildlife
State: Maryland
City: Laurel
GPS Latitude: 39.052849
GPS Longitude: -76.791359
Directions
From Washington, D.C., take the Baltimore-Washington Parkway and exit Powder Mill Road. Follow the signs to the entrance of South Tract and Visitor Center. (DO NOT go to the Research Center. You will not be able to enter without proper clearance).
Photo Spot Details
Patuxent Research Refuge is a great place to view wildlife and especially birding. I saw a flock of blue herons just whiz by. Unfortunately I couldn't capture any of them because I did not have a telephoto lens then. Tripods are allowed and encouraged. Many of the best photo spots are in the shade so there are a lot of low light situations you need to deal with.
Even if you don't see much wildlife, this is just a great walk. The place is not crowded at all and you can enjoy a pleasant stroll through the woods.