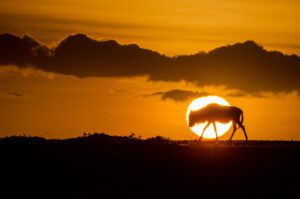 Photo Spot Summary
Country: Kenya
Category: Landscape
City: Talek
GPS Latitude: -1.345836
GPS Longitude: 35.203857
Directions
Fly into Nairobi's Jomo Kenyata Interenational Airport. Get a connection flight out of Wilson airport straight into the conservancy. Ideally book in advance through are outed (There are all kinds!) tour operator. We use Gamewatchers Safaris. You could also drive from Nairboi if you have extra days to spare and don't mind being jostled on non existent roads amidst unimaginable traffic! At least, on most days!
Photo Spot Details
All the pictures have been taken in the Olare Motorogi Conservancy while staying at Porini Lion Camp. It has become our favourite camp in Maasai Mara. The staff are friendly and accommodating to our every quirk. The guiding is incredible. And as for the wildlife experience, its a perpetual adrenal high. We would ideally recommend no less than 5 nights but at least 4. We definitely recommend beanbags, tripods are great for landscapes and astrophotography.
While Maasai Mara, and this conservancy in particular, is famous for its wildlife, it would be a tragedy to miss on the unusual landscape shots the bush offers – specially when combined with the wildlife and the safari experience!