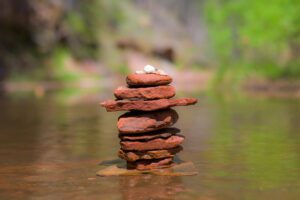 Photo Spot Summary
Country: United States
Category: Wildlife
State: Arizona
City: Sedona
GPS Latitude: 34.990494
GPS Longitude: -111.741882
Directions
All of these photos were taken on the West Fork of the Oak Creek Canyon Trail with the trail head/parking lot on Shady Ln. off of Route 89A. Coming north from Sedona along route 89A, just before the curving road leading to Flagstaff, on your left (West) side of the road a small entrance marks the entrance to the west fork. This parking lot is more easily spotted while heading south. Just before the lot a small inconspicuous "Westfork Hiking" sign will be on the right side of the road.
Photo Spot Details
The marked trail is a 6.4 mile round trip hike (3.2 miles each direction). The trail is a gorgeous walk through forests, broken up by crossing shallow mountain streams, and spotting occasional wildlife. While the entire walk is easy if you carry just a small bag with water/food, due to its length carrying a full array of lenses and other gear is moderately strenuous depending on how much you carry with you. I traveled here early April (10-14th) and the weather was exceptional. The skies were clear, the fresh bright green of new vegetation was sprouting up everywhere and the sun while hot at times was perfect in the shaded portions of the trail. The air temperature this time of year was around 80 degrees Fahrenheit.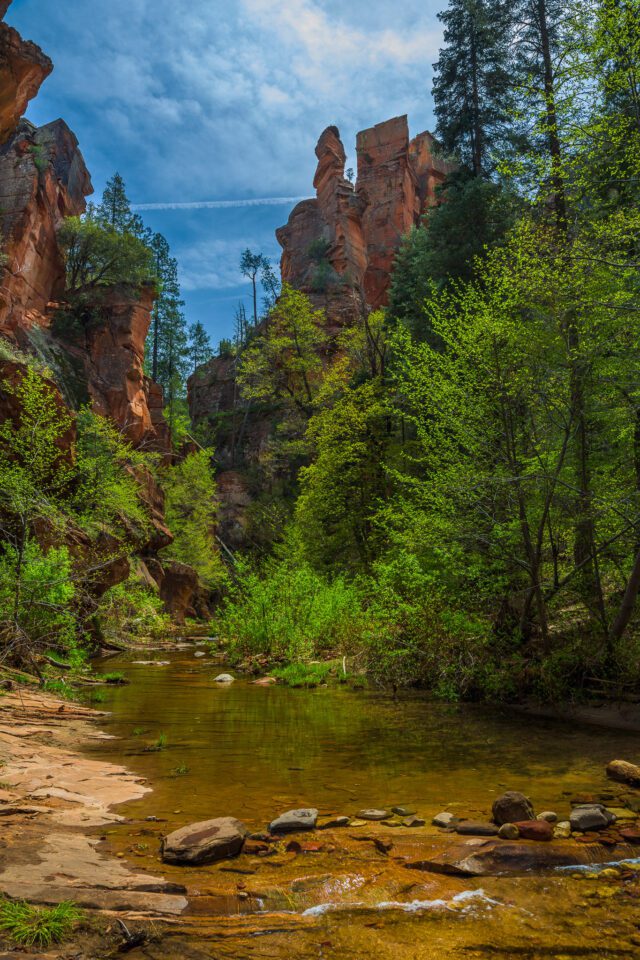 Due to the great variety of subjects on this trail I carried a number of lenses which made the trek more difficult but I found I used three focal lengths the most frequently. These were my wide angle lens (24mm), normal (50mm) and telephoto with teleconverter (300mm + 1.4x TC).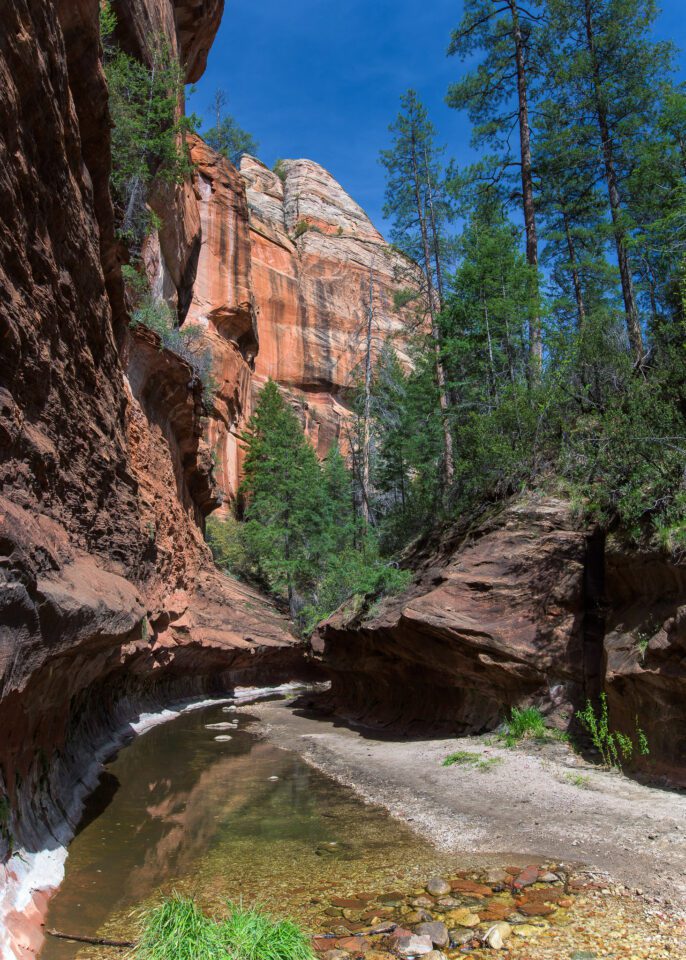 I went during mid-day which has very unflattering light especially for a canyon where one wall may be bright sunlight and the opposite wall in deep shadow but photo opportunities despite these limitations were abundant and paying attention to your surroundings helped me find a nice scene to capture.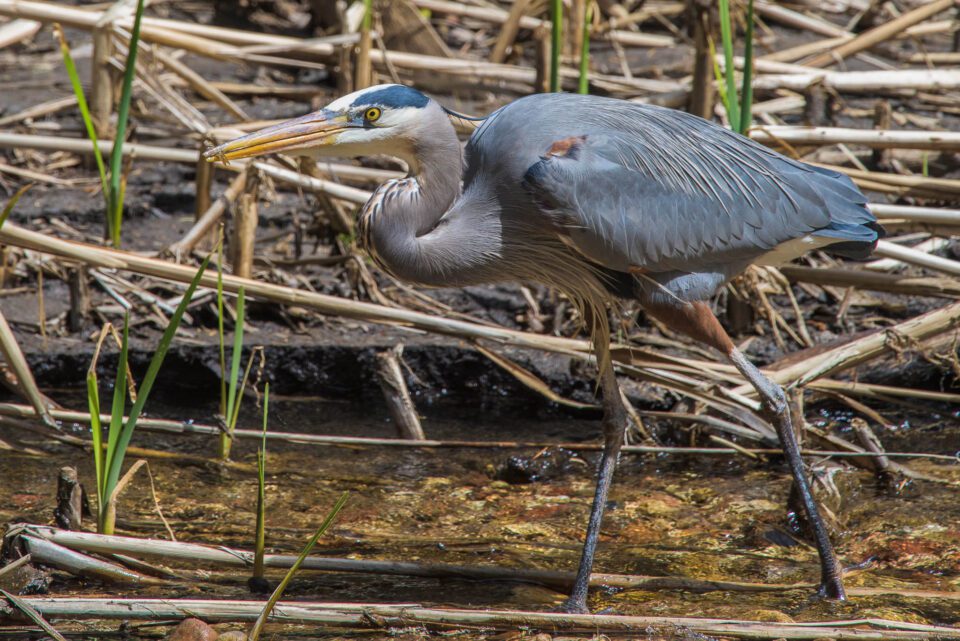 Gear list:
Interchangable lens camera
Wide angle lens (24mm or wider)
Telephoto lens (200mm or longer)
Sturdy tripod
Circular polarizing filter
Graduated neutral density filters (soft transition preferable)
Filter kit (I use Lee filters which I love)
Photo Spot Tips:
– Even for bright daylight, after locking focus, setting my CPL and ND filters, even at just f/8 some shots had to be shot relatively slow (1/30th sec) so I set every shot to mirror lock up with a shutter delay.
– Bring nice hiking boots! A nice pair of water proof hiking boots will save your poor feet while carrying a load and will allow you to wade in the shallow water instead of trying to balance potentially thousands of dollars of gear on shifty rocks and logs to cross the streams.
– Bring water and snacks. While the 6.4 miles is not long by most day hike standards, while carrying 20 lbs of gear in my case does work up a sweat and you will need to refuel while on the trail.
– Lastly look high and low while walking. Its easy to get lost on the trail and look ahead at the landscape but the fauna and flora should not be missed.