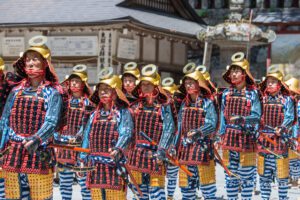 Photo Spot Summary
Country: Japan
Category: Travel
City: Nikkō-shi
GPS Latitude: 36.755116
GPS Longitude: 139.618088
Directions
From Tokyo, this is about a 3 hour drive north into the mountains. You can also take the train or a tour bus. Once you are within the small town of Nikko, most of the sites are readily accessible by walking. The GPS coordinates supplied are the center of the main temple complex.
Photo Spot Details
Nikko is a UNESCO world heritage site, for good reason. It houses a large complex of historic temples with a very ornate architectural style that is not widely seen in the rest of Japan. Unlike the Western perception of minimalist "Zen" architecture, these temples are encrusted with brightly painted carvings. The most famous of these is the "hear no evil, see no evil, speak no evil" panel, but I found some of the lesser-known panels to be more photogenic.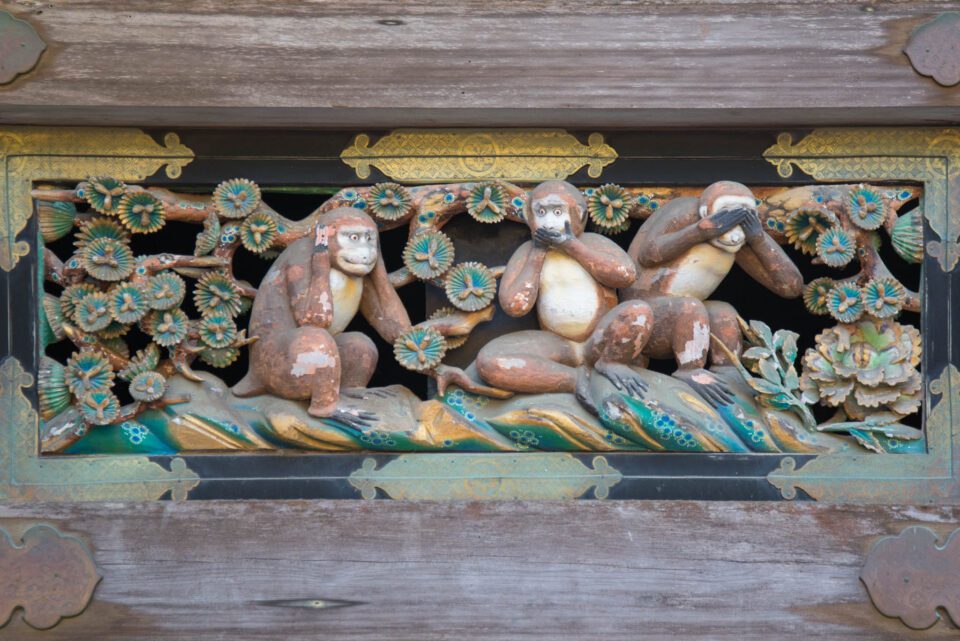 When planning your visit, the season matters. I would avoid the summer, as it's just hot and sticky. Fall is amazing, and Nikko is renowned for having some of the best fall colors in Japan. We mistimed it and so were a little bit early for the best colors. Spring is similarly amazing, and also features one of Japan's largest samurai festivals, including over 1,000 participants in period garb. I highly recommend that. Many people enjoy winter visits, but the roads are quite treacherous so if you do so you will be required to bring chains, and many of the sites will be inaccessible.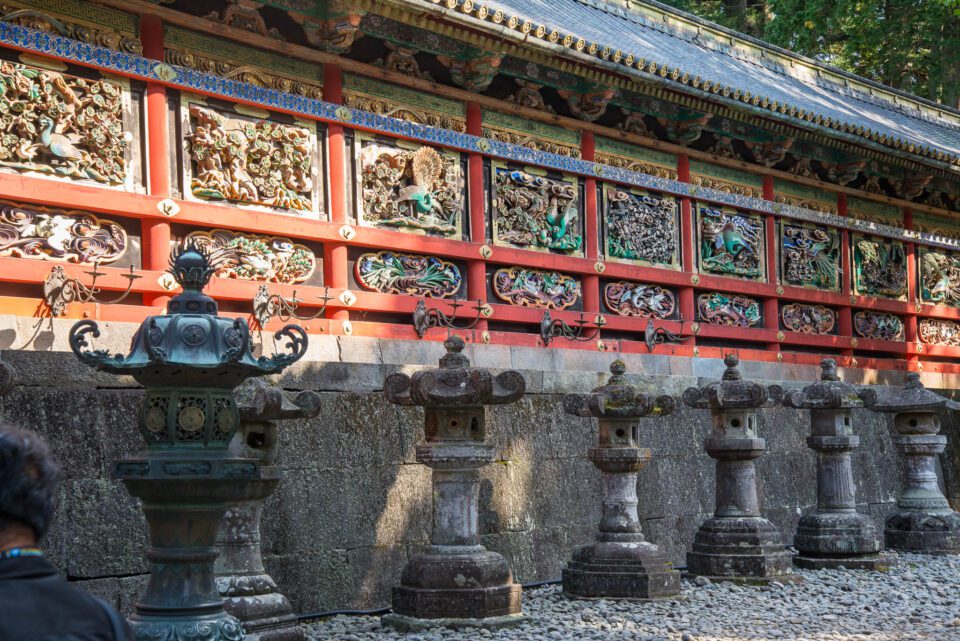 Most of the photographic opportunities are outside, and in general tripod use is allowed, but within the temple complexes it is sometimes not permitted. I would recommend against bringing a tripod for this reason. Flash is similarly sometimes not allowed. Inside the temples is quite dark, so bring a fast lens with you for this. I found myself using a normal zoom most of the time, with a few opportunities for the ultra wide zoom. For the festival, a fast tele-zoom was very helpful for isolating individual performers. I also used a lensbaby a fair amount, and found that this was the perfect setting for its surreal feeling. The main temple complex is open late and closes early, so you won't be able to get as many "golden hour" shots as you would like. The surrounding countryside has some decent landscape views though if you choose. You can also visit the "Edo wonderland" theme park, which we skipped as it's relatively pricey and seemed a bit hokey. People with school-aged kids seemed to really love it though.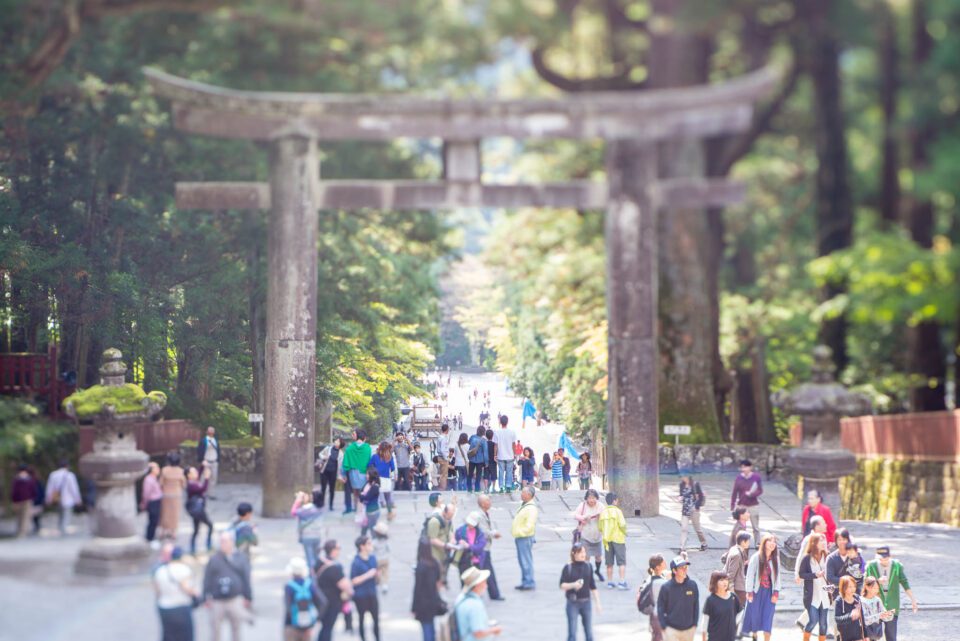 Expect big crowds, especially during peak season. We managed to visit during a Japanese holiday, which was a bit of a mistake. If you want totally "clean" architectural shots without people your only options are to stack images patiently, or go to the forgotten back corners of the side temples. Or, you could just embrace the crowds and take some really interesting street pictures of the hordes of tourists. I alternated between the two a fair amount.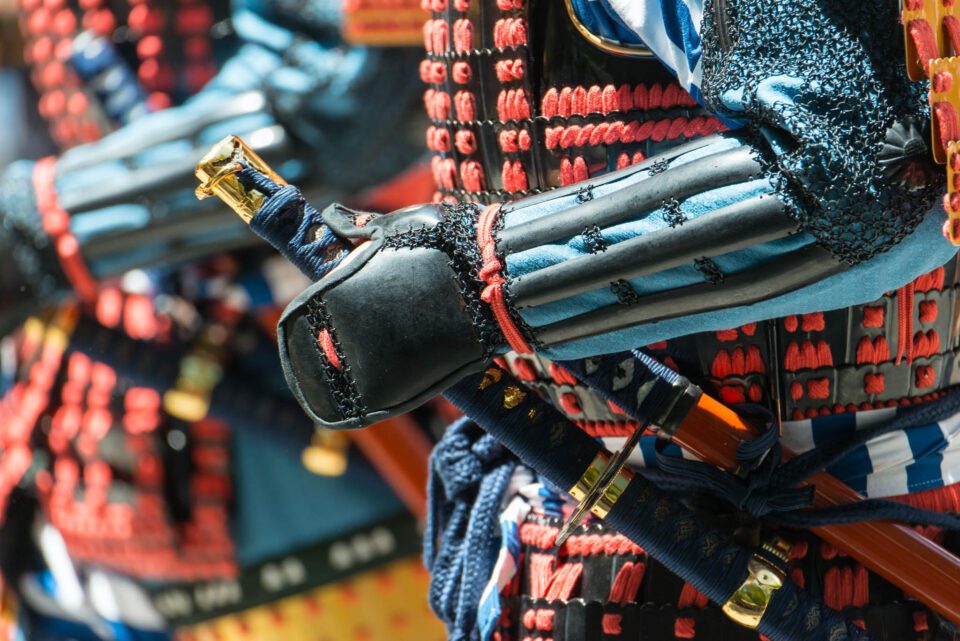 Because of the remote location, I would suggest staying at one of the many decent hotels in the area and making this a weekend trip. The rooms will be tiny and relatively pricey, but most of the hotels have an attached "onsen," a natural hot spring bath. Westerners may have a bit of trouble adjusting to the cultural requirements of this, as you must be totally nude and there are very specific protocols for entering and leaving, but I found them to be quite relaxing, especially after a hard day lugging around camera gear. The local restaurants are all fabulous if you like Japanese food. There's also some surprisingly good Indian restaurants. There's not a lot of Western food available, although most hotels have Western breakfast which I would recommend unless you are quite dedicated to Japanese breakfast. Most Westerners, even those with a great love of Japanese food in general, myself included, find Japanese breakfast to be challenging on the palate. Enjoy!