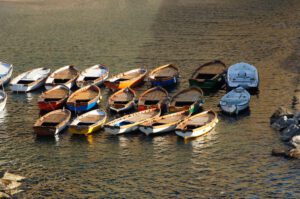 Photo Spot Summary
Country: Italy
Category: Travel
City: Napoli
GPS Latitude: 40.845608
GPS Longitude: 14.250272
Directions
You can reach Naples by train, bus or plane . There is a lack of intercontinental flights, so you might have to stop over at London or Milan.
Photo Spot Details
Located in the beatiful Campania region, Naples is the third largest Italian city and is one of the oldest human settlements of the world, being inhabitated since 3000 BC.
Along time, Naples has lost its good fame and economic position (the first Italian railroad has been built in this area), and eventually the city became the center of one of the biggest mafia. Despite its ugly fame about criminals and litter, Naples actually has a lot more in store! From the stereotypes about the people, of which most are actually true (i.e. people chatting between balconies and eating in the streets etc.), to the value of the architecture of the Old Town.
The Old Town is without doubt the most interesting place in Naples. Located in the middle of the city and close to the main train and bus stations, it is especially close to the Spanish District. The two create a couple that is especially worth visiting, one mainly for the architecture, the other for the people.
Since the old town has very narrow streets, moving is possible only by bike or taxi, otherwise you'll get struck too many times. Anyway, moving by feet is the best option, as it would be easier to stroll around. Just remember that it tends to be be a bit busy sometimes. FrAnother great spot is the castle at the top of the Montecalvario, which is next to the old town. Entrance fee is 2.50 euros (3$), but it gives you a almost-360-degrees view over the City. To avoid attracting attenction and because the city is very crowded, it's better not to change your lens nor to bring a tripod/monopod, which are almost impossible to use, unless you are shooting from the castle.
Gear and Travel Tips
-Worst time of the year is summer, because it can get extremely hot. All other season, particularly spring, are perfect
-Best time of the day is noon, allowing the sun to light the very narrow and high streets
-Best lens might be a versatile zoom: 18-135mm would be perfect
-The lighter your gear the better: remember that you'll probably do a lot of walking
-Tripod and monopod use is almost impossible, so save yourself a lot of fatigue and leave them home
-Watch your gear constantly. Remember that the city takes but never gives back