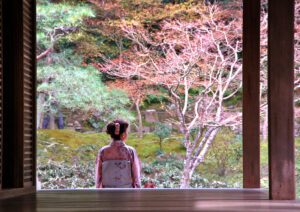 Photo Spot Summary
Country: Japan
Category: Travel
City: Sakyo Ward
GPS Latitude: 35.011246
GPS Longitude: 135.793808
Directions
Lots of public transportation in Kyoto. Start or end your walk along the Philosophers' Walk at this temple.
Photo Spot Details
This "sub-temple" is part of the Nanzenji Temple in Kyoto. Kyoto is blessed with an abundance of temples, almost too many to see. Nanzenji is at the southern end of the Philosophers' Walk, and near an old stone aqueduct almost Roman in appearance. This was at the peak of the spring cherry blossom time, but the gardens are also spectacular in the fall. The temple is large, with a foreboding gate at the entrance, but there are many quiet, intimate locations for photography. Expect crowds at the popular seasons, but go anyway.
Japanese people love photography and camera gadgets, and they are really friendly about talking about it. Many have traveled the world and love sharing.