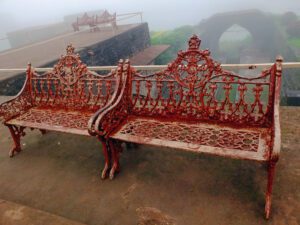 Photo Spot Summary
Country: India
Category: Travel
City: Mandav
GPS Latitude: 22.348831
GPS Longitude: 75.396370
Directions
Mandu is a ruined city in the Mandav area of the Dhar district of Madhya Pradesh, India. It is about 35 km from the Dhar city and about 100 km from Indore. It is about 80 km from Indore Airport and will take about 3 hours to reach by Taxi.
Photo Spot Details
At an altitude of 2,000 feet, Mandu, with its natural defenses, was originally the fort capital of the Parmar rulers of Malwa. Towards the end of the 13th century, it came under the sway of the Sultans of Malwa, the first of whom named it Shadiabad – 'city of joy'. It's rulers built exquisite palaces like the Jahaz and Hindola Mahals, ornamental canals, baths and pavilions, as graceful and refined as those times of peace and plenty.Each of Mandu's structures is an architectural marvel. That is not all about Mandu, there are numerous other attractions at this hill station like an old fort called Rani Rupmati Pavilion, Baaz Bahadur Palace, Nilkanth Temple etc. More information is available here.
It was the month of July last year ( that will be 2012) and it was raining heavily with clouds hovering above indicating more rain to come. But we had been advised that the experience of visiting Mandu hills during rain is something that can be understood only if done physically. I could not agree more.
But it was not a planned visit and we decided to stop by as we are passing nearby and the rainy weather enticed us. I was only having my compact Fuji X-10 and I tried to make use of that in the best way possible. The atmosphere was beautiful and enchanting with the fog touching the earth.