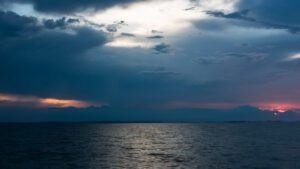 Photo Spot Summary
Country: United States
Category: Landscape
State: Florida
City: Apopka
GPS Latitude: 28.634796
GPS Longitude: -81.549644
Directions
Once you are in the area, this photo spot is on the left hand side of the park if you are comming from the 429 expressway, if you are coming from the opposite side of town then it will be on your right. Its very easy to find, just park your vehicle and walk towards the boat ramps, there, you will find a small trip of an aluminum board walk and you can set up and fire away.
Photo Spot Details
Magnolia Park is one of the nicest parks in the Apopka area and that is next to Lake Apopka one of the biggest lakes here in Florida. The Park is surrounded by a lot of space to do activities with friends and family. It has pavilions and grills, there you can host an event for your friends and families and have a bbq. There is also a nice area where couples get engaged. There are benches where you can sit down and enjoy the view of a nice sunset or sunrise. Also, it has tetherball and a jungle gym for the little ones. There is a boat ramp to unload and load boats.
The spot that I took my photo was at the boat docks. I arrived at 7 PM, because the sunset here in Florida during the summertime sets at around 8:30 pm, so I had about an hour and a half to set up and take my shoot before it got really dark since I was using natural light.
The gear that I used was the following:
Panasonic GH4
Speed Booster S MFT for EF lenses
Canon EF 24mm 2.8 IS USM
Gorilla Pod (stabilization)
Wireless app for android to control my GH4 via wifi
Since where I was it was dock moved with the water, I could not set the camera on a tripod. But lucky me there are poles that keep the dock from drifting away. I set up my gorilla pod with the camera on the pole, set up my wifi with the camera and I fired away.
I love this place because it's serene, vast, and overwhelmingly beautiful. It's one of my spots that I come to chill and relax and think.