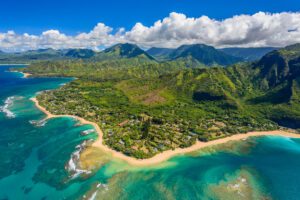 Photo Spot Summary
Country: United States
Category: Aerial
State: Hawaii
City: Lihue
GPS Latitude: 21.980186
GPS Longitude: -159.360107
Directions
Jack Harter is located at 4231 Ahukini Road in, Lihue. You can find them online at www.helicopters-kauai.com. Give them a call before your trip to schedule a flight as times do book up in advance.
Photo Spot Details
There are many beautiful places to photograph on the ground in Kauai but the view from above is out-of-this-world! I've been fortunate enough to have visited Hawaii a few times, but the most memorable hour of any time spent there has to be the hour I toured Kauai by helicopter. If you're a photographer headed to Kauai for vacation, this should be at the top of your to-do list!
There are a number of companies that give helicopter tours of Kauai, but only one can do the tour with the doors off: Jack Harter. If you want amazing photos, you don't want a window getting in your way! Go with doors off. I must admit it was a little scary taking off that first time with only a seatbelt protecting me from falling out, but after about 5 minutes I was completely over any fear and just enjoyed the view.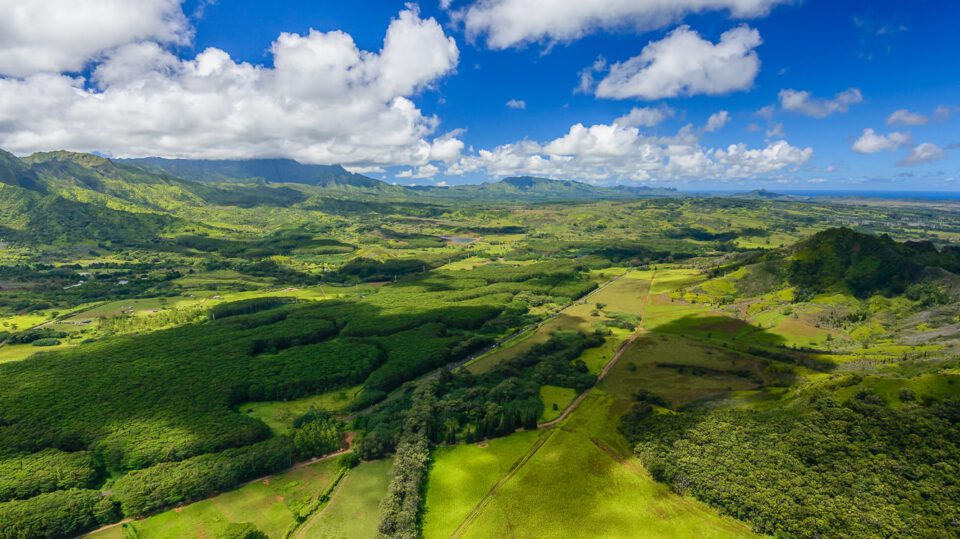 Travel and Gear Tips
You can only take one lens—no changing lenses in doors-off helicopter! Take the widest lens you have. I used a 16-35mm f/4 and almost every shot was a 16mm.
Despite our tendency to think that all landscapes should be taken at sunrise or sunset, mid-afternoon is actually perfect for aerials over Kauai. There are a lot of narrow canyons where the overhead sun really helps light them up!
Optional: Take a polarizer. Polarization effects are uneven on wide angle lenses and it means one more thing to deal with as the helicopter is always changing direction. It also means losing more than a stop of light. However, a polarizer will help cut down on reflections over ocean water and wet foliage and, in turn, produce more vibrant images. Bring one if your comfortable using it and it'll fit on your lens.
Do not bring a lens hood. You don't want it flying off in the wind!
Wear some sort of wrist strap on your camera, for safety. A neck strap is ok too, but might get in the way of your seatbelt.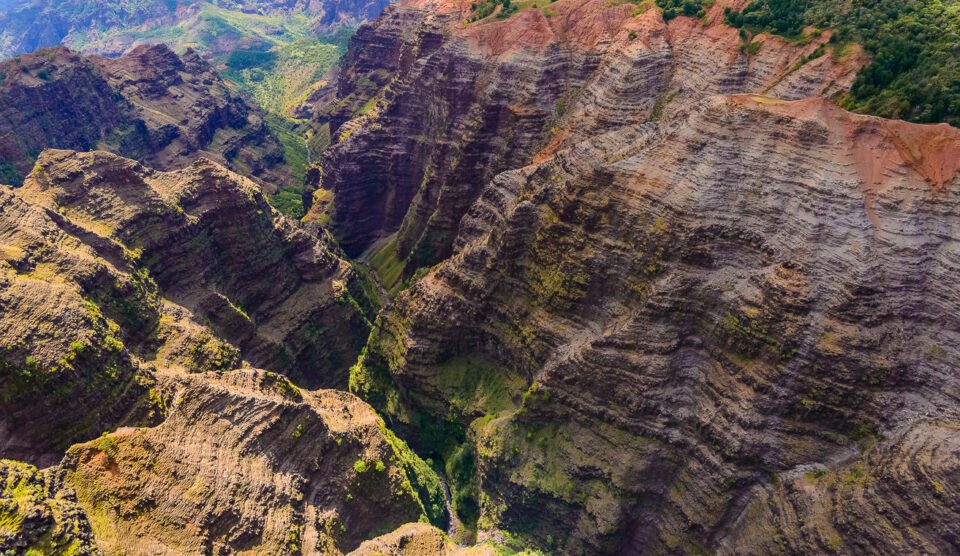 Photography Tips
Shoot in continuous (burst) mode to grab 4-5 images of roughly the same scene whenever you press the shutter. This helps make sure you get an image where the helicopter rotor blades are not in the way (and they will get in the way at wide angles!).
Helicopters move fast and there's a lot of vibration, especially with the doors open. Try to keep your shutter speed up near 1/1000th to be sure you don't end up with a lot of blurry images.
Use whatever aperture is sharpest for your lens, probably f/8.
If your camera has an Auto ISO feature, shoot in manual mode at your desired aperture and shutter speed (f/8 at 1/1000th) and let your camera pick the right ISO.