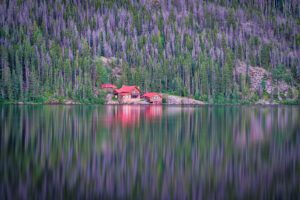 Photo Spot Summary
Country: United States
Category: Landscape
State: Colorado
City: Grand Lake
GPS Latitude: 40.239384
GPS Longitude: -105.802170
Directions
Drive to Grand Lake close to East Inlet Trailhead and the location I stood to take the shots is marked in the map. Its pretty straightforward and you have ample parking to even park RV's and the place I stood was boat loading area.
Photo Spot Details
Grand Lake, Colorado is one of the most beautiful and scenic locations in Colorado. There are lot of trails that you can hike near this area would take you to lakes, falls and wildlife. This is very close to US 34 Trail Ridge peak to peak highway to Rocky Mountain National Park. There are several private campsites and cabins in this area.
The featured image was shot 15 mins before sunrise with CPL and ND filters at 105mm, f/8.0, ISO 100. Things to bring is warm clothes during summer too, Tripod, wide angle to medium telephoto for landscapes. The below image was shot with 105mm at sunrise hitting the shadow mountain peaks and I processed in LR with Radial Filter and reducing sharpness to give tilt shift lens effect. You have to do couple of times by copy pasting the filter several times to get the blur to desired level.