Photo Spot Summary
Country: Australia
Category: Wildlife
City: Doonside
GPS Latitude: -33.766907
GPS Longitude: 150.884064
Directions
Featherdale is located at 217 Kildare Road, Doonside, Sydney NSW. From downtown, take a North Shore and Western line train to Blacktown then bus 725 (board at stand 9) for 10 minutes to the main gate.
Photo Spot Details
One of the more interesting things to do when visiting Australia from abroad is to check out the native wildlife. The big, crowded Taronga Zoo in Sydney is fine, but for a more intimate experience take the time to travel to Featherdale Wildlife Park. Featherdale is much smaller and less crowded than Taronga, but even better is the fact that you can get up close and personal with the animals. You can literally walk around in the same space with wallabies and kangaroos! Other animals are behind some sort of fence, but you're close enough that you probably won't need anything longer than a 70-200mm to bring home some great shots. The staff is super-knowledgeable and friendly and because the crowds are small there's plenty of opportunity to ask questions.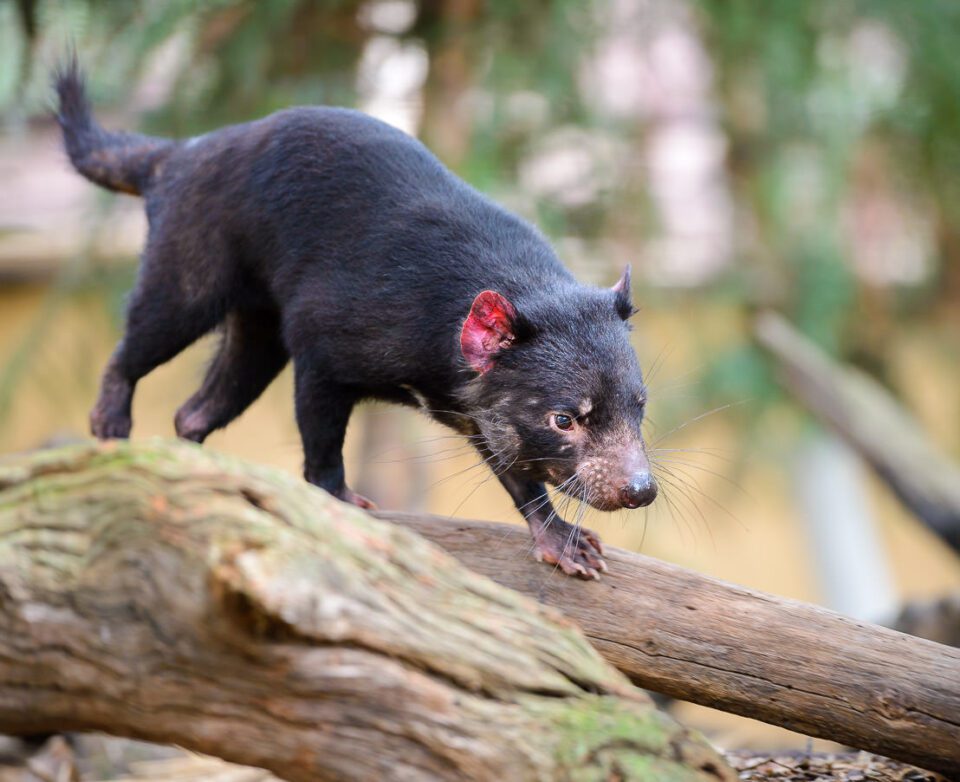 Travel and Gear Tips
Most useful lens here for animal portraits is a 70-200mm. A 300mm f/4 might be fun if you like to get close. I also really like the wide-angle, close-up wallaby shots I got with a 16-35mm.
Kangaroos and wallabies both hop around in the "human area" but wallabies are much friendlier. It's probably safer to keep a short distance from the kangaroos and save the up-close-and-personal time for the wallabies.
Featherdale is open 9am – 5pm. Tickets are purchased at the door.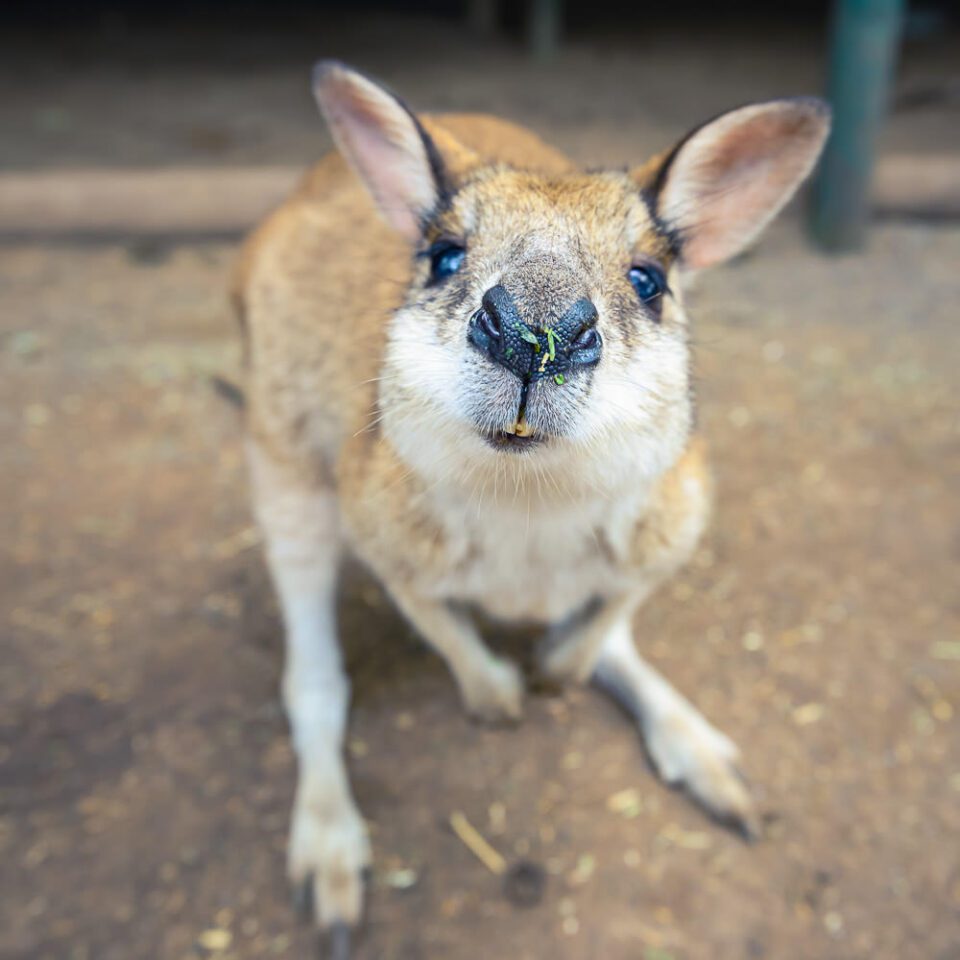 Photography Tips
This is a good place to test your skills at capturing fast moving objects! If you're not up-to-speed on all your camera's fast-action focusing modes, read up in your manual on the train ride there. (The Tasmanian devil is super-quick and a fun challenge.)
A fast aperture, like f/2.8, is good for keeping your shutter speed up and throwing the background out of focus.
A shutter speed of at least 1/200th is a good place to start to freeze motion. Review your images at 100% throughout the day to make sure you're not getting blurry shots.