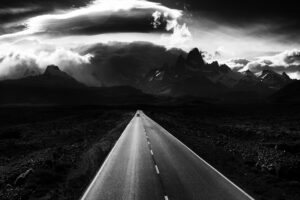 Photo Spot Summary
Country: Argentina
Category: Travel
City: El Chaltén
GPS Latitude: -49.331493
GPS Longitude: -72.886322
Directions
The best way to get to El Chalten is by bus (or minibus) from El Calafate, Argentina.
Photo Spot Details
El Chalten is famous for it's renowned mountains, Cerro Torre and Fitz Roy. From photographers angle, I always recommend taking with you all the water-proof gear, e.g. raincoats and protection for your camera. Up in the mountains, in the base of Fitz Roy it is super-windy there and you can hardly stand, so I don't think you can hold your tripod, which would be there an additional weight.
I'd recommend going there for 2-3 days and spend a night in El Chalten village (it's costly though), so as you can start hiking early in the morning and catch glamorous morning light.