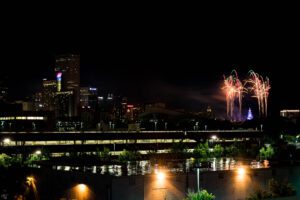 Photo Spot Summary
Country: United States
Category: Fireworks
State: Colorado
City: Denver
GPS Latitude: 39.743023
GPS Longitude: -105.010056
Directions
Follow the address on the GPS and the shots I took are from 5th Street parking Garage. You can also try the 7th st garage roof top to get different perspective. Parking isn't free in these structures. 7th street garage is closed most weekends and summer days.
Photo Spot Details
This place has a nice vantage point to get Denver Skyline panorama looking East of the city so no mountains. I went to this location on the eve of July 4th as I expected fireworks from Civic Center which is to the far right.
This year's fireworks wasn't that great and it got over in 7 minutes and I have no idea why. This location is kind of deserted during summers and it was little bit scary at first after sunset waiting for fireworks. But we had campus security and cops driving 2 times in 1 hour but be wary of your surroundings if you decide to go here at night. I found this place when I was looking to catch civic center fireworks on the eve of July 4th and planning to go here again for New year's eve fireworks.
I have added photos of last year fireworks at Civic center to compare from this location which was taken using RX-100.
Techniques on Fireworks:
1) Get the focus set where the fireworks is going to be shot
2) Set your camera in Bulb mode and have remote trigger
3) Use apertures f8-f11 and keep ISO between 100-200
4) Now you can trigger the camera when you see no fireworks and hold till see fireworks and wait for shoot for 4-8 secs exposure. I have noticed beyond that I get smokes and washout images.
5) Have fun looking through lens and out!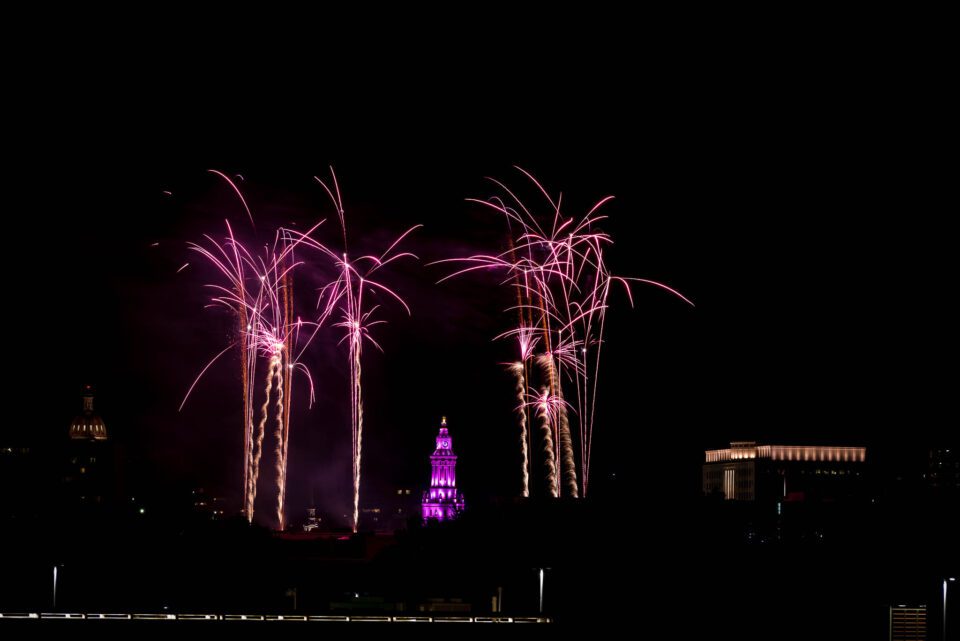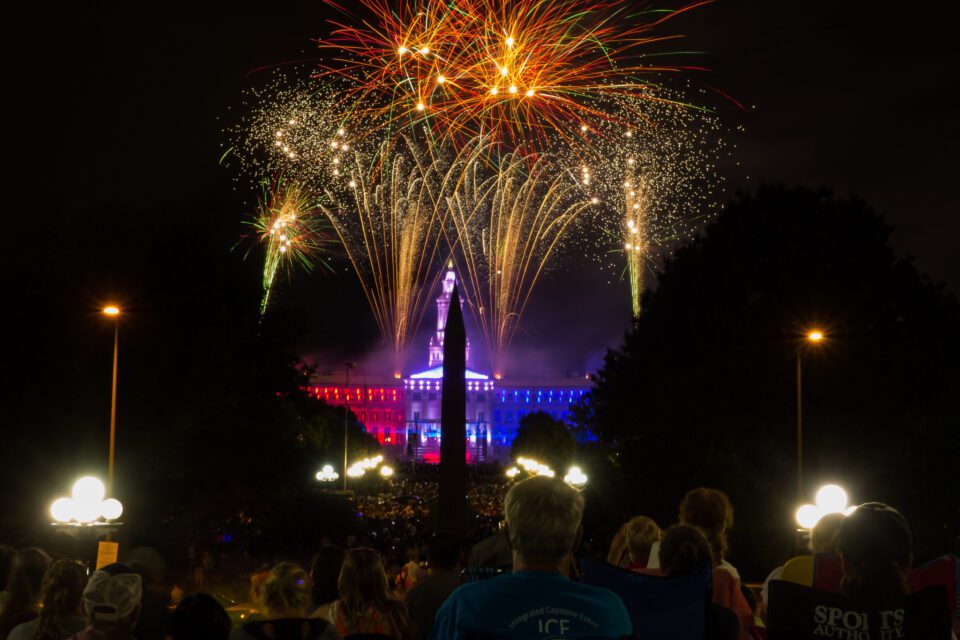 The other side of the lot has a nice mountain view with Broncos football stadium which you can see below at sunset.