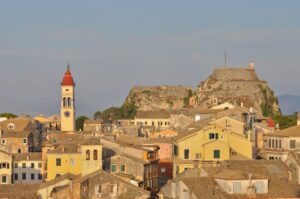 Photo Spot Summary
Country: Greece
Category: Travel
GPS Latitude: 39.623959
GPS Longitude: 19.923456
Directions
There are two ways to get to Corfu. By ferry and by a plane. There are scheduled flights to Corfu from Athens several times a day on Olympic or Aegean. The trip takes about an hour or less. There are also flights from Thessaloniki on Aegan. Ferries come from couple of places. Closest one is from Igoumenitsa and the trip takes 75 minutes. There are also ferries from Brindisi, Bari, Ancona, or Venice in Italy.
Photo Spot Details
Corfu is and island in the Ionian Sea. Unlike some other Greece's islands I've been to, this one by far has the richest history. It spent it's years under French, Italian and British. So in this article I'll try to cover some places that you can find interesting as a photographer.
1. Neo Frourio
Neo Frourio ("New Fortress") is a huge complex of fortifications dominating the northeastern part of the Corfu city. This place gives you a great look over the Corfu Island. The best time to get here is probably on sunset.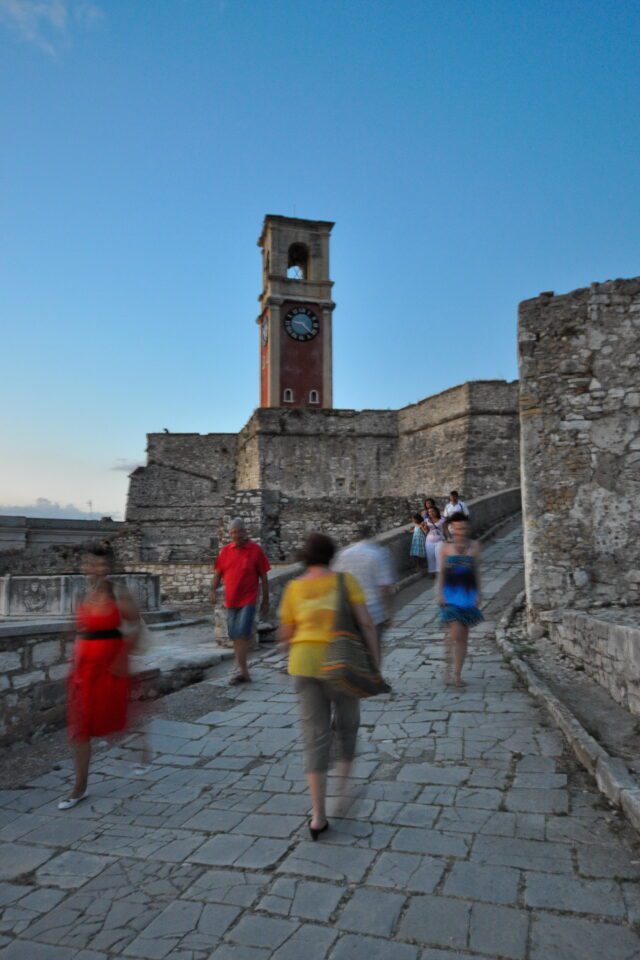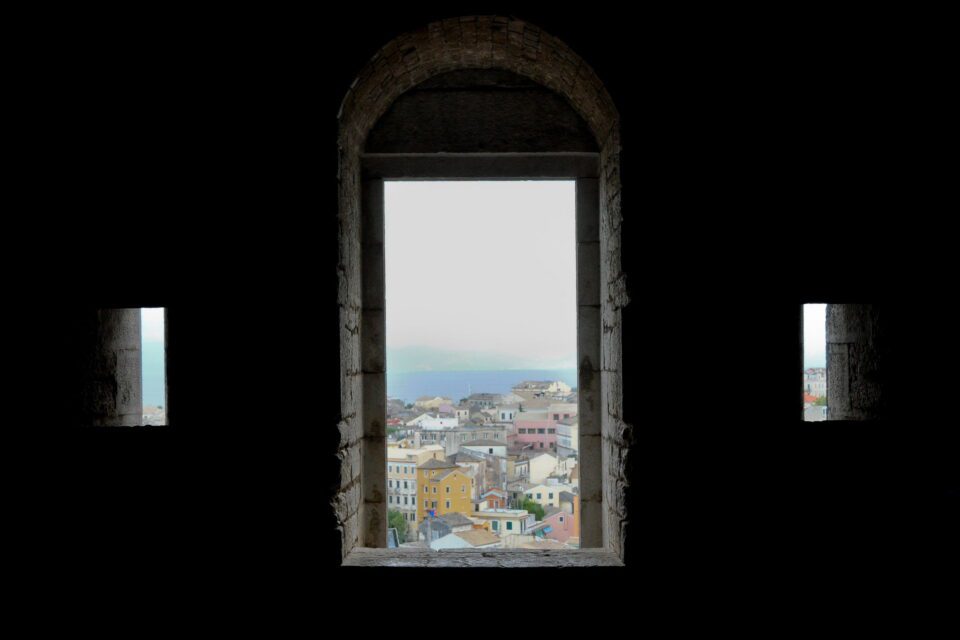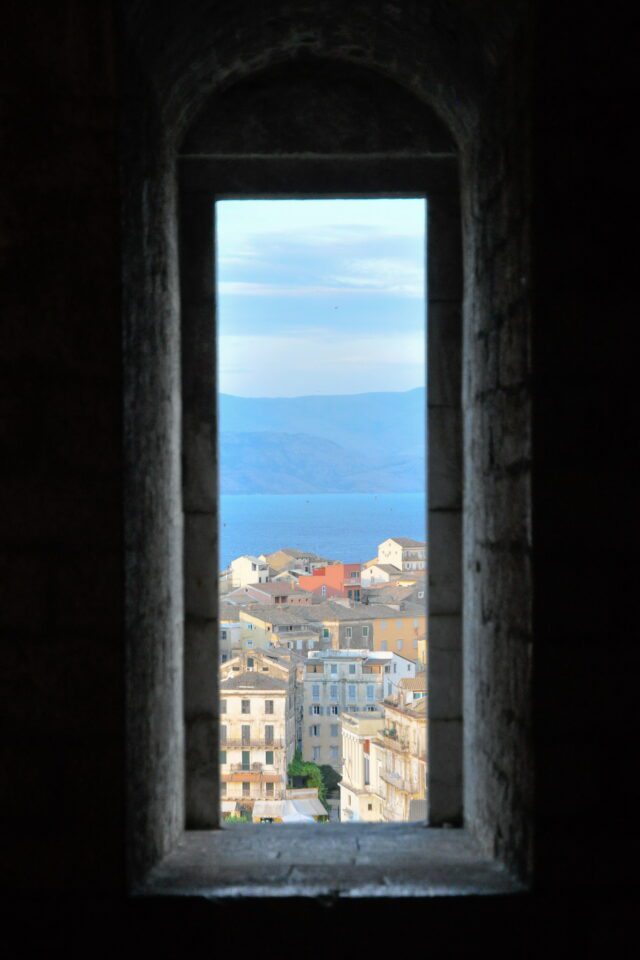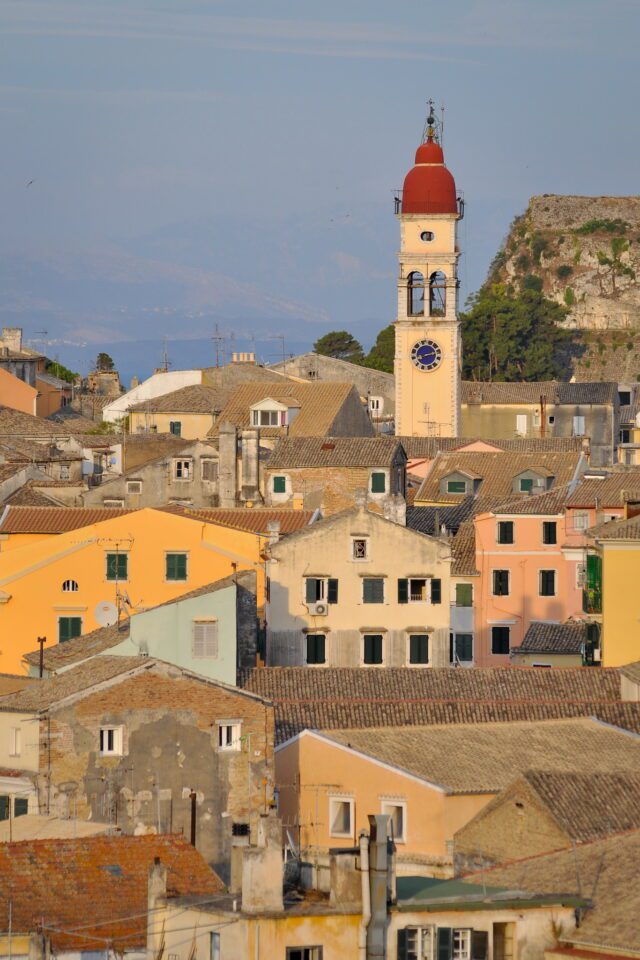 2. The Old Town of Corfu City
This is an UNESCO World Heritage Site since 2007. The Old City is mostly influenced by Venetian style. It is a maze of small and ancient streets and building's with arches that will remind you of Venice.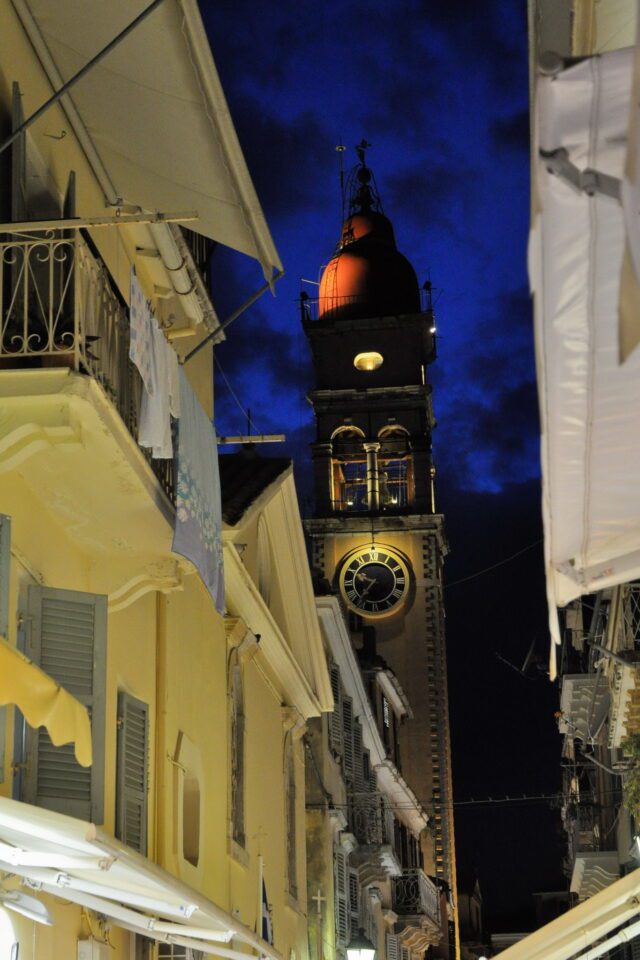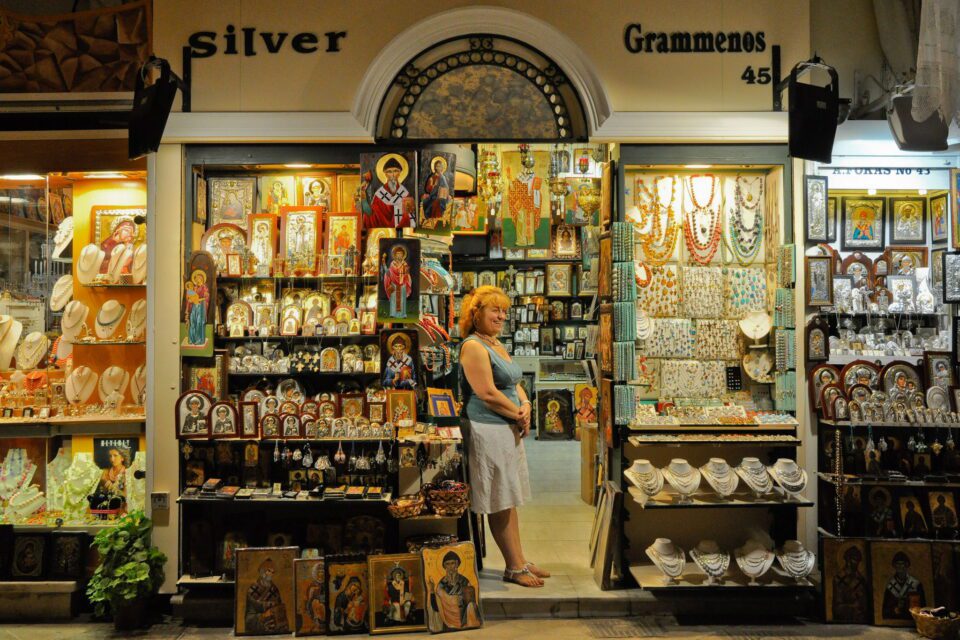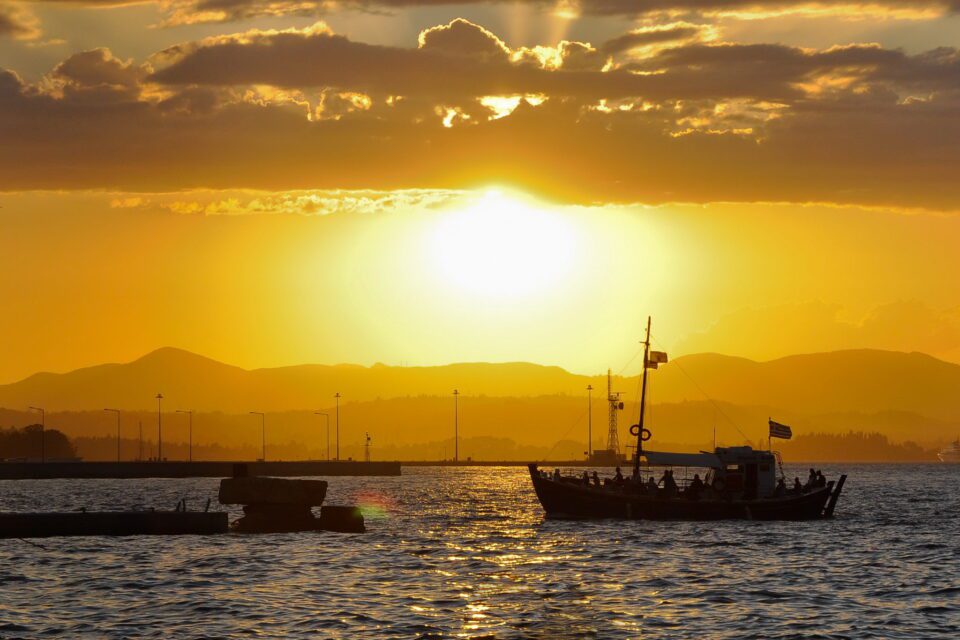 3. Achilleion Palace
The Palace was builth by Empress of Austria Elisabeth of Bavaria. The palace is found in the region of Gastouri to the south of the city. Palace was built with mythical hero Achilles as its central theme, and is surronded by neoclassical Greek statues.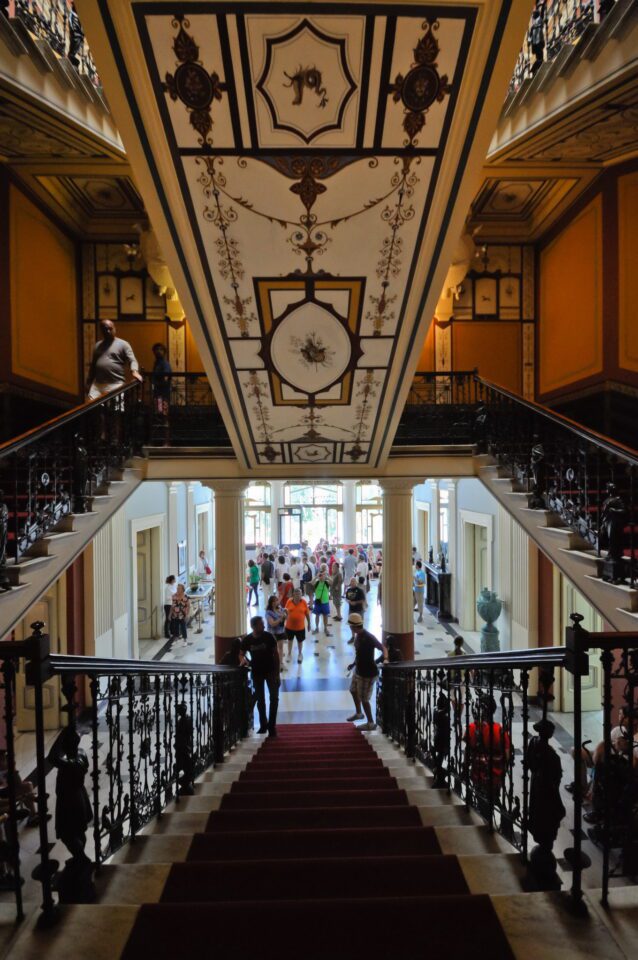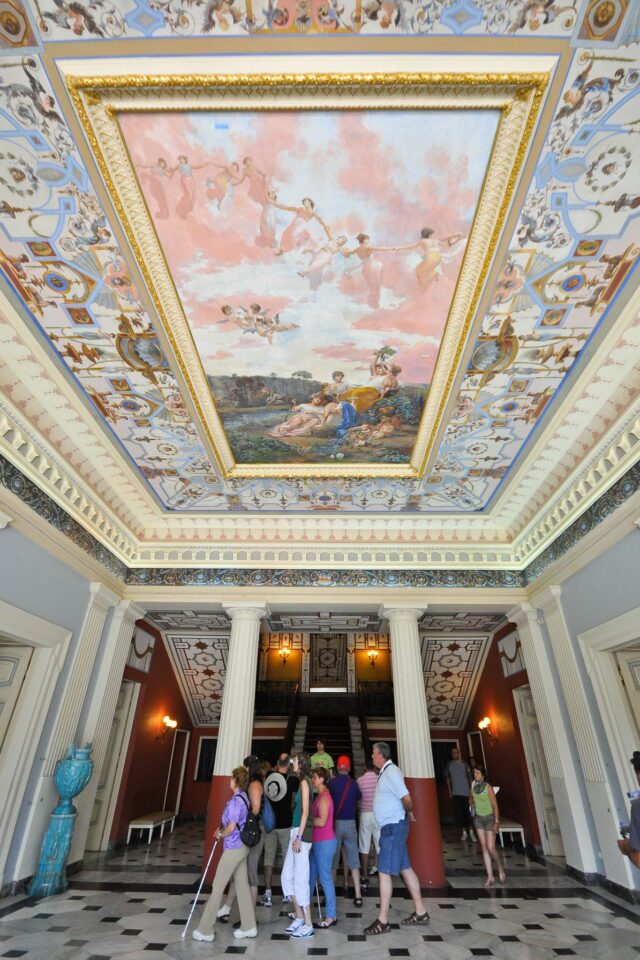 4. Pontikonisi
Pontikonisi is a Islet near the island of Corfu. You have probably seen this place on photographs already. It is a vantage point along side the airport that looks on the old church.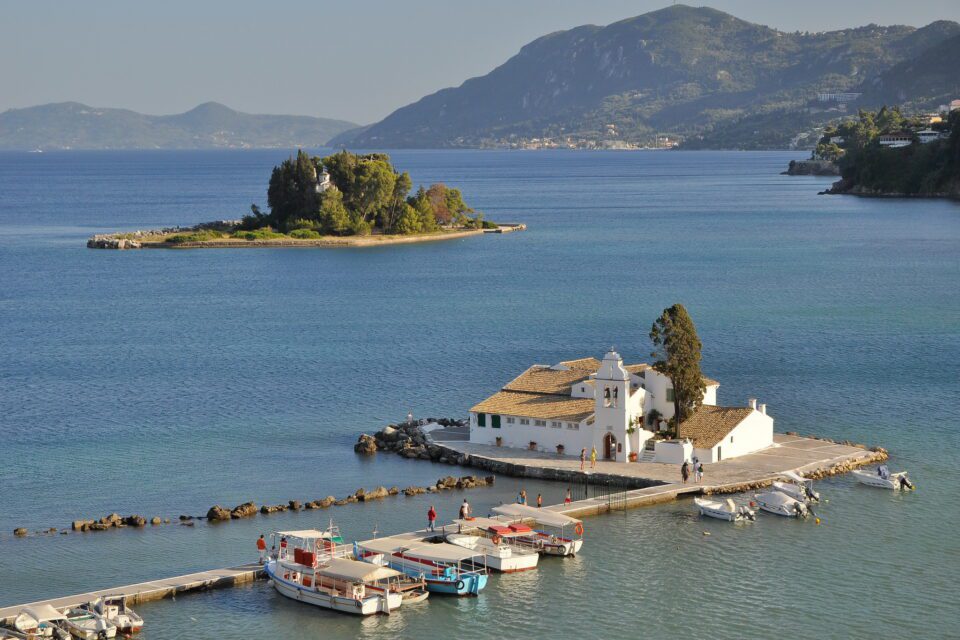 As I have pointed out earlier, Corfu island has a rich cultural history. It has an overwhelming number of places to visit. Make sure that you prepare yourself before visiting the island.
Places that I could recommend visiting that I haven't covered is the Museum of Asian Art and Vido island.