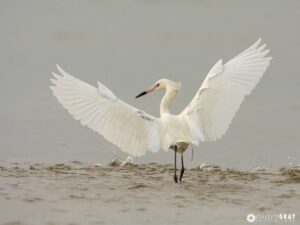 Photo Spot Summary
Country: United States
Category: Wildlife
State: Texas
City: Bolivar Peninsula
GPS Latitude: 29.372740
GPS Longitude: -94.727966
Directions
From Galveston, TX, take the Galveston-Port Bolivar ferry (this is a free ferry). Once off the ferry, drive approximately 3.7 miles down TX-87and then turn right onto Rettilon Rd. This turn is not well marked, but is located just before a bend to the left on TX-87. Follow Rettilon Rd to the beach. You are allowed to drive on the beach, so when you reach the water, turn right and make your way down the beach to the parking area (about 0.75 miles down the beach). You will know you have arrived when you reach the barricade where you can park. To park on the beach, all cars must display a parking sticker. These stickers can be purchased from most stores on the peninsula.
Photo Spot Details
Bolivar Flats is comprised of salt marsh, mud flats and beach. It is recognized as a Globally Important Bird Area and is managed by the Houston Audubon Society. The area is rich in fish, invertebrates and shellfish. This makes it a perfect habitat for thousands of water birds. Here the birds can rest, feed and breed in a protected environment.
On the flats you will find piping and snowy plovers, American avocets, several species of terns and gulls, short-billed dowitchers, willets, dunlin, western sandpipers, American oystercatchers and black skimmers. You can also find brown and white pelicans, great and reddish egrets and roseate spoonbills.
This area is wonderful at all times of the year. If you come in the winter, make sure you dress warmly. Even though you are on the Gulf of Mexico, the wind can be very strong and temperatures can get close to freezing.
You will want a sturdy tripod and your longest lens (minimum 400mm) to get the best shots. I like to use a ground pod so I can photograph from beach level. If you have a teleconvertor, you will want to bring it too.
Photo Tips
Photograph from low to the ground with a wide aperture and fast shutter speed.
Don't be afraid to push up your ISO to attain a fast shutter speed. This will allow you to get sharper pictures.
Don't be afraid to get muddy! Your best vantage point is from a prone position, lying flat on the beach.