Photo Spot Summary
Country: Philippines
Category: Landscape
City: Bolinao
GPS Latitude: 16.317848
GPS Longitude: 119.783401
Directions
Directions via public transportation: You can also take a bus (e.g., Victory Liner, Five Star) from Manila that goes straight to Bolinao town. Upon reaching Bolinao, there are tricycles that can take to Patar village.
Photo Spot Details
Bolinao, Pangasinan is about 300 km north of Manila. It is famous among landscape photographers in the Philippines for its rock formations and strong waves. The seascape photo spots are on the west coast so they are best photographed during sunset. The rock formation in this submission can be accessed through a private resort called Rock View. They charge a nominal fee for letting you in their property to view the rock formations; they also provide decent accommodations for those who want to stay there.
Bolinao is also famous for its long stretch of white-sand beaches. There are many resorts that offer accommodations at varying price points.
Driving directions
1. From Manila, drive towards the North Luzon Expressway (NLEX); this will lead you to the Subic-Clark-Tarlac Expressway (SCTEX).
2. Take SCTEX and exit to Luisita and drive towards Tarlac City. When you reach MacArthur Highway, turn right (northbound lane).
3. Continue driving north until you reach an intersection immediately after an SM Mall (on your left). Turn left at the intersection and follow the sign pointing the way to the Hundred Islands (could be a worthy side-trip destination). You will now be on Zamora Street that leads to a McDonalds at the corner of Zamora and Romulo Boulevard.
4. Turn right and take Romulo Boulevard, then turn left (at the deadend) and take Burgos Street. Go straight until you reach the provincial highway (Romulo Highway).
5. Continue driving straight. You will pass by several towns in Tarlac. When you reach Camiling, Tarlac intersection, follow the sign pointing to the Hundred Islands in Alaminos town in Pangasinan. From Alaminos, follow the highway until you reach an intersection (where the Municipal Hall is) in Bani, Pangasinan. Turn right; this highway will lead you to Bolinao.
6. Upon reaching Bolinao town, follow the sign pointing towards the beach resorts, which will lead you to Patar (a baranggay/village in Bolinao). There are several rock formations in Patar but the one in this submission can be accessed through the Rock View resort (just before the Bolinao Lighthouse).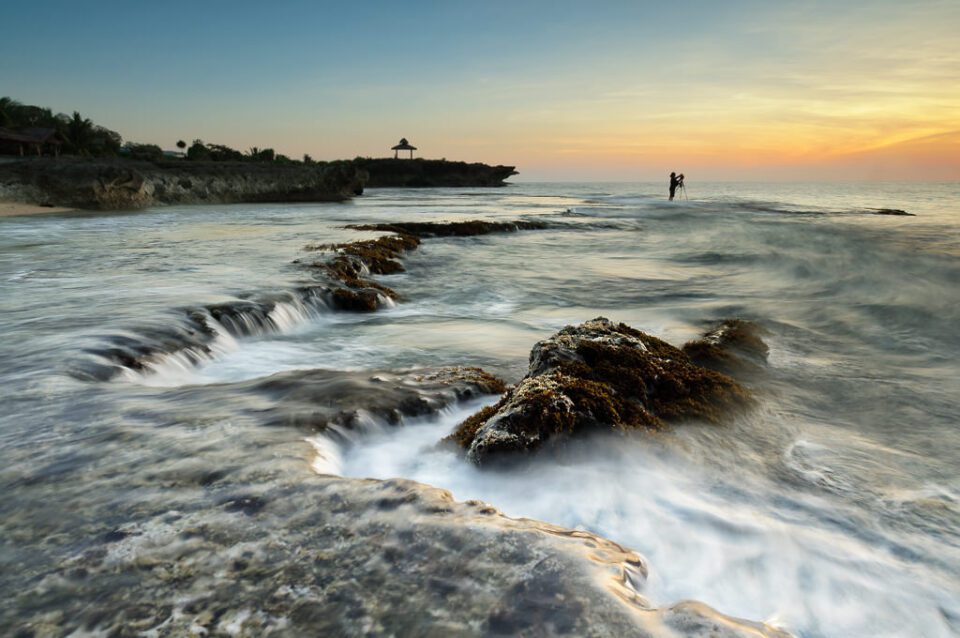 Other places worth visiting include the Bolinao Lighthouse, Bolinao Church (built in the 15th century), and Bolinao Falls. There is also a floating seafood restaurant (forgot he name) by a river that you will pass by going towards Patar village.
Also close to Bolinao is the Hundred Islands National Park in Alaminos town.