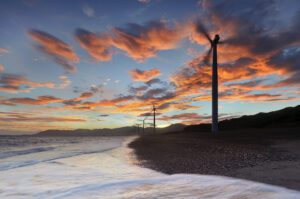 Photo Spot Summary
Country: Philippines
Category: Landscape
GPS Latitude: 18.528570
GPS Longitude: 120.718109
Directions
Driving directions: 1) From Manila, drive towards the North Luzon Expressway (NLEX); this will lead you to two other expressways: the Subic-Clark-Tarlac Expressway (SCTEX) and Tarlac-Pangasinan-La Union Expressway (TPLEX). Take SCTEX and TPLEX and exit to Urdaneta town in Pangasinan (the La Union portion of TPLEX is not open; this is the last exit at the moment) and drive towards MacArthur Highway. 2) Turn right upon reaching Mac Arthur Highway and take the northbound lane. Continue driving straight; this highway will take you all the way to Bagui town in Ilocos Norte, which is still about 360 km from Urdaneta, Pangasinan. From Urdaneta, you will pass by several towns of Pangasinan, then onto La Union Province, Ilocos Sur, and finally Ilocos Norte. 3) Upon reaching Bagui town, follow the signs pointing to the Wind Farm.
Photo Spot Details
Bangui is a municipality in Ilocos Norte, Philippines, approximately 550 km north of Manila. According to Wikipedia: "The wind farm uses 20 units of 70-metre (230 ft) high Vestas V82 1.65 MW wind turbines, arranged on a single row stretching along a nine-kilometer shoreline off Bangui Bay, facing the West Philippine Sea."
This is a sunrise spot. The turbines are a little tricky to photograph during sunrise (when it's still dark) because of the moving propellers. You need to set your shutter speed just right so that it would be fast enough to make the propellers still visible (too long and it would make the moving propellers invisible, making the windmills look like mere giant poles), yet slow enough to capture the streaks the waves were making.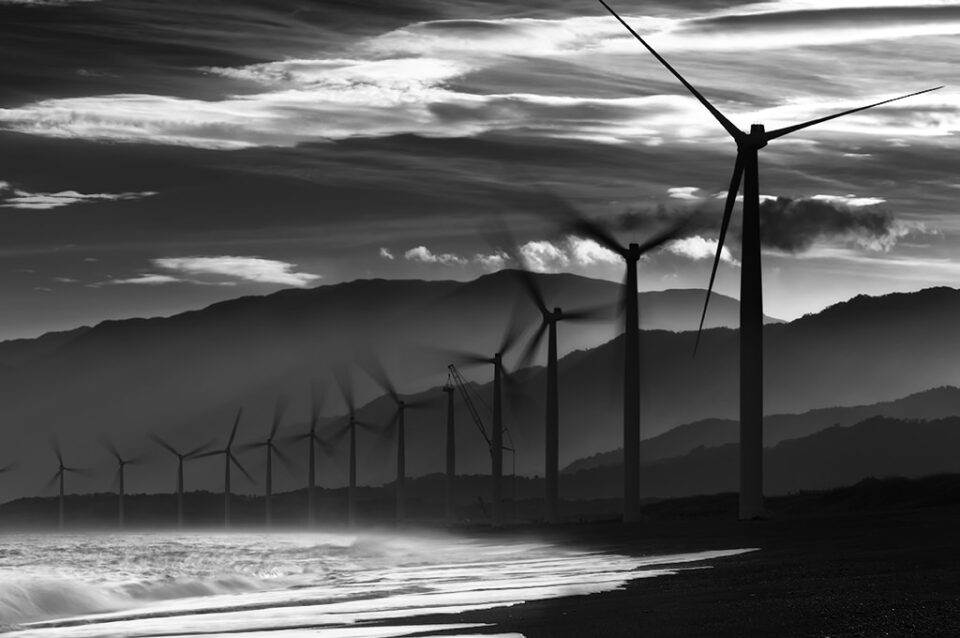 There are many other photo spots in the Ilocos Region: Calle Crisologo in Vigan, sand dunes in Paoay, Paoay Church, Pagudpud Beach, Potipot Road, several waterfalls in Burgos and Sta. Maria towns, etc.