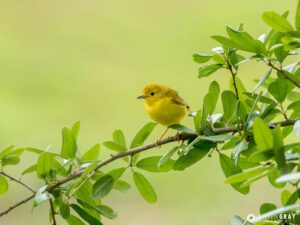 Photo Spot Summary
Country: United States
Category: Wildlife
State: Alabama
City: Dauphin Island
GPS Latitude: 30.251104
GPS Longitude: -88.087410
Directions
Dauphine Island is a small barrier island located in the southeast corner of Alabama, on the Gulf of Mexico. You can access it by Ferry from Fort Morgan (on the east side of Mobile Bay), or by bridge on Dauphine Island Parkway (from the west side of Mobile Bay). The bird sanctuary is located at 211 Bienville Blvd, Dauphin Island, AL 36528. You access the site on a narrow one-way dirt road, which loops around to the parking lot, and back out onto Bienville Blvd.
Photo Spot Details
Dauphine Island is one of the best birding locations in the southern US. The island has several bird sanctuaries, but at 164 acres, the Audubon Bird Sanctuary is the largest. From April to early May, thousands of Neotropical birds make this their first stop after flying 600 miles across the Gulf of Mexico. Fall migration, in mid August, is also a great time of year to visit. During the winter you can find large numbers of seabirds that call the island home.
Trails pass through pine forest, oak groves, dune, beach and swamp. There is also a trial around Gaillard Lake.
You will want to bring your longest lens with you, and a teleconverter if you have one. A sturdy tripod is also recommended. I would also pack some good insect repellant, as the area can be quite buggy at times. However, I have been there many times and not seen a single mosquito! If the weather has been wet for any length of time, you will want to wear rubber boots. The trails can flood and are often muddy, especially in the spring. In addition to my camera, I also like to bring a pair of binoculars. It is often easier to spot small birds in your binoculars than a heavy camera lens.
Photo Tips
Patience is key for getting good photos of warblers and other small songbirds. I have recently tried using the auto ISO setting on my camera with quite a bit of success. I pre-select my aperture and shutter speed, and let the camera choose the lowest possible ISO for those settings. This assures me that I will always have a fast enough shutter speed as the bird flies between deep shade and brighter open spaces. Make sure you set the upper bounds on your ISO to a level that does not cause unacceptable levels of noise. You can test this by taking several test shots at increasing ISO's and in various lighting conditions. Then look at these shots on your computer to see what levels you can tolerate. Do this before heading to the field!