I love using macro lenses, but that isn't the only way to focus up close. Plenty of non-macro lenses, too, have enough magnification for small subjects like flowers or dragonflies. In fact, one Nikon lens can reach 1:1 macro capabilities without any third-party accessories, even though "macro" isn't in its name!
As I build up to the grand reveal, I'll introduce a few other non-macro Nikon lenses that are great for close-up photography, ramping up from lowest to highest magnification. This isn't a comprehensive list, just some of the highlights. If I missed any non-macro lenses that you like to use for close-up photography, let me know in the comments!
0.27× (up to 0.54×) Magnification: Nikon AF-S 300mm f/4D
This older F-mount lens was famously popular among butterfly and dragonfly photographers. The 0.27x maximum magnification is already good, but most importantly, the 300mm focal length lets you stand very far back from your subject so as not to scare it away.
Because of the f/4 maximum aperture, you can easily add a 1.4x teleconverter to this lens and get a 420mm f/5.6 lens with a 0.38x maximum magnification. The lens also accepts Nikon's 1.7x and 2.0x teleconverters, giving up a maximum of up to 0.54x magnification – albeit with a further drop in maximum aperture.
There's also the newer Nikon AF-S 300mm f/4E PF, which replaces the f/4D version. It's a better lens in most respects, and its maximum magnification of 0.25x is nearly as good for close-up situations. Pair it with either teleconverter to improve its magnification even further.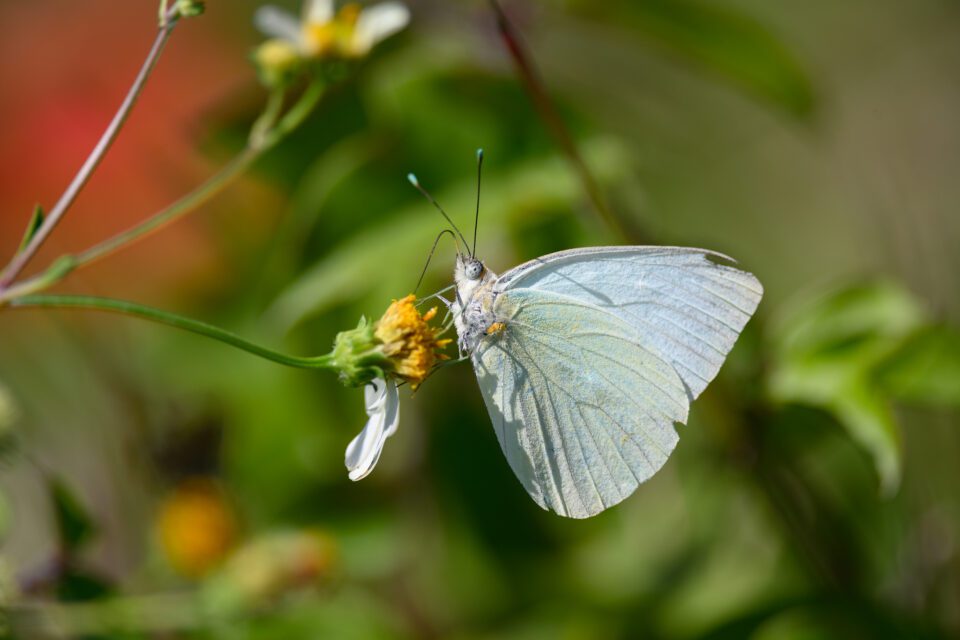 0.32× Magnification: Nikon AF-S 28-300mm f/3.5-5.6G VR
This F-mount lens not only has a versatile zoom range, but also a versatile focusing range. The maximum magnification of 0.32x allows you to fill a full-frame image with objects that are 11 cm / 4.4 inches across. This makes it a good choice for slightly larger flowers, dragonflies, butterflies, and similar subjects.
What's more, this high magnification occurs at the 300mm focal length, so you can stand back a good distance from your subject. This makes it a great choice for somewhat skittish creatures like butterflies.
That said, the lens's relatively high focus breathing means that you're not really at a true 300mm at the closest focusing distances. At full 0.32x magnification, it is approximately a 135mm lens.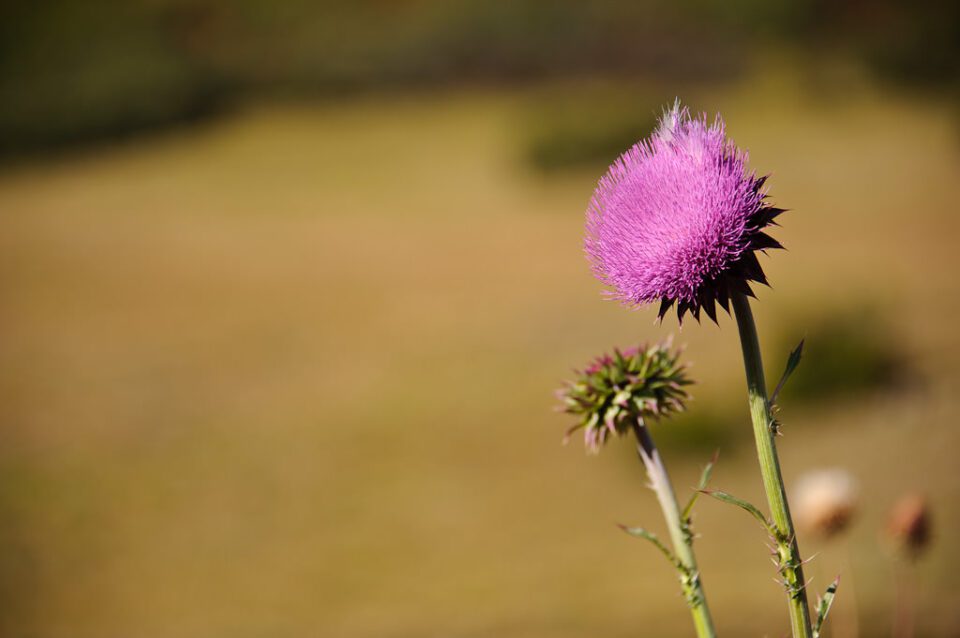 0.38× Magnification: Nikon Z 100-400mm f/4.5-5.6 VR S
One of my favorite things about the Nikon Z 100-400mm f/4.5-5.6 VR S is its close focusing distance. The lens's maximum magnification of 0.38x allows you to fill the frame of a full-frame image with something that's just 9.4 cm / 3.7 inches wide.
Combine that with the 400mm focal length, and you can photograph small, skittish subjects with the 100-400mm more easily than almost any other lens on the market. I think of it as the spiritual successor to the 300mm f/4D for this reason, and I loved using it for dragonfly photography while I was testing the Nikon Z9 last year.
On top of that, you can combine the 100-400mm lens with Nikon's 1.4x or 2.0x TC to get even more magnification. Specifically, the magnification is 0.53x with the shorter teleconverter and 0.76x with the longer teleconverter – almost full macro territory. Even though it comes with the usual disadvantages of a teleconverter, it's still workable for macro photography, especially if you were planning to use apertures like f/22 anyway to get enough depth of field.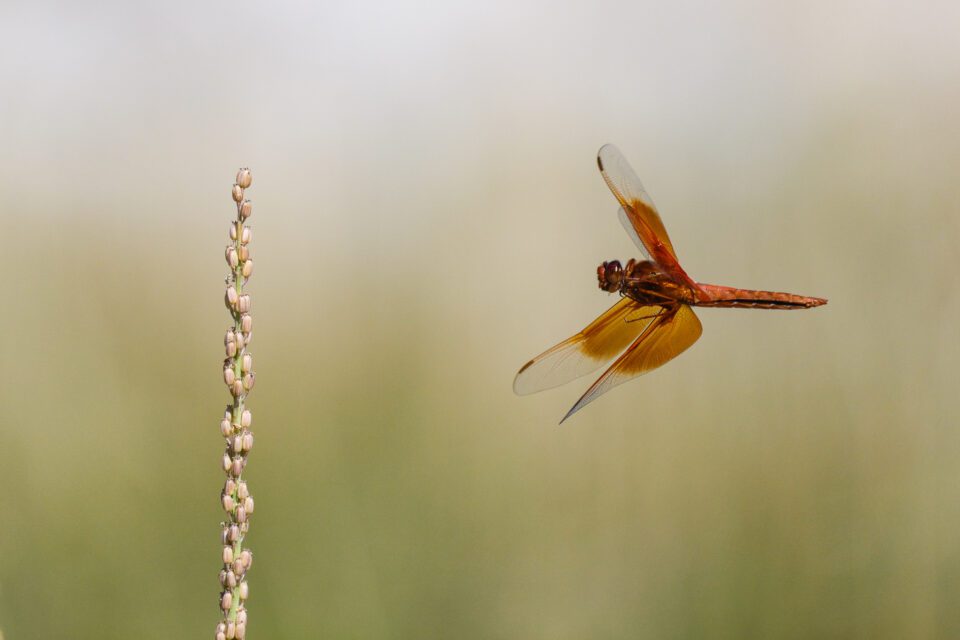 0.39× Magnification: Nikon Z 24-120mm f/4 S
A highly versatile lens with great close-focus capabilities is the Nikon Z 24-120mm f/4 S. With a maximum magnification of 0.39x, you can fill the frame on this lens with an object that's 9.2 cm / 3.6 inches wide on full-frame – the best of any of Nikon's current midrange zooms. (As noted by John D in the comments below this article, Nikon's old 28-105mm f/3.5-4.5 AF-D actually goes even higher, up to 0.5x!)
Since the Z 24-120mm f/4 S is so optically consistent, you also have some ability to crop further while still retaining good sharpness. It's one of many reasons why I consider this to be my favorite midrange zoom for the Nikon Z system right now, and arguably the most versatile lens that Nikon makes at the moment.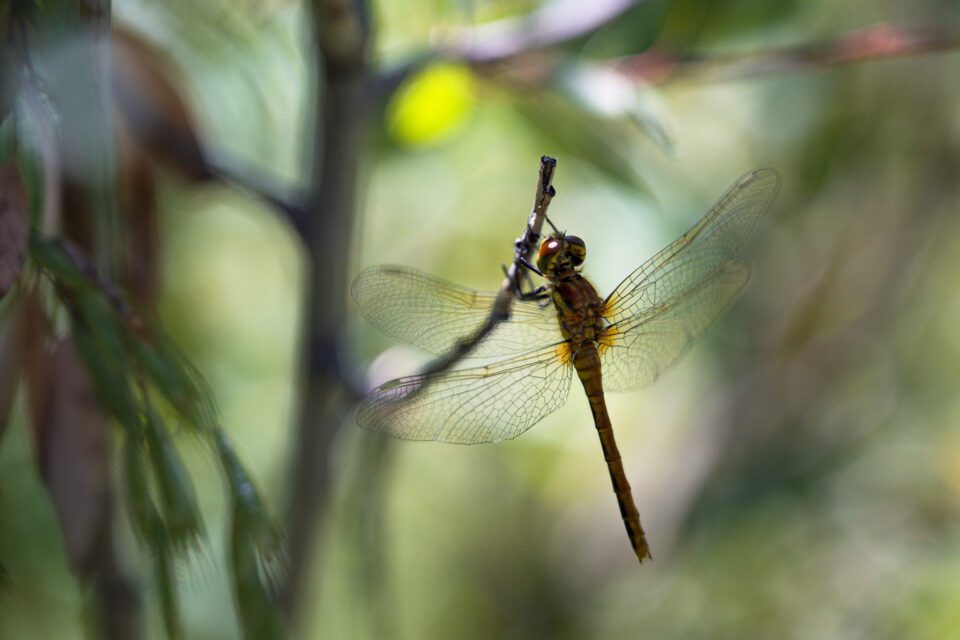 0.5× (up to 1×) Magnification: Nikon Z 70-180mm f/2.8
Here it is – Nikon's secret macro lens! The Nikon Z 70-180mm f/2.8 is an under-the-radar, Tamron-designed lens intended to be an inexpensive alternative to Nikon's 70-200mm f/2.8 VR S. In most respects, it's not the most advanced lens on the market, but magnification is a different story. This lens can focus very closely.
To be specific, the Z 70-180mm f/2.8 has a maximum magnification of 1:2 (technically 0.48x) which is high enough that some third-party lens companies would already cheat and call it "macro." However, the Z 70-180mm f/2.8 also takes Nikon's teleconverters, pushing it over the top. With the smaller 1.4x TC, you'll get a 100-250mm f/4 lens with 0.7x maximum magnification. And with the 2.0x TC, the lens becomes a 140-360mm f/5.6 capable of 1:1 magnification. Thus, it fulfills my promise at the start of this article: It's a Nikon lens that reaches 1:1 macro capabilities without the need for third-party accessories like extension tubes!
For context, a magnification of 0.5x means that you can fill a full-frame image with something that's 7.2 cm / 2.8 inches across. Meanwhile, 1x magnification lets you fill the frame with a very tiny subject, just 3.6 cm / 1.4 inches wide.
There is one caveat, however. The maximum magnification of this lens only occurs at the widest angle of 70mm. When you zoom into 180mm without a teleconverter, the magnification is around 0.25x. Although this is high, too, it's not as groundbreaking as the magnification at 70mm. Once you attach the 2x teleconverter, you're left with a 140-360mm f/5.6 lens with 1:1 macro capabilities at 140mm and 0.5x magnification at 360mm – which is still pretty awesome, I'd say.
As a side note, even though teleconverters rob some sharpness, a lot of photographers take 1:1 macro photos around f/22 anyway in order to get more depth of field (usually necessitating a strong flash system). At that point, the image quality on almost every lens is equally bad, so the teleconverters aren't a big deal :)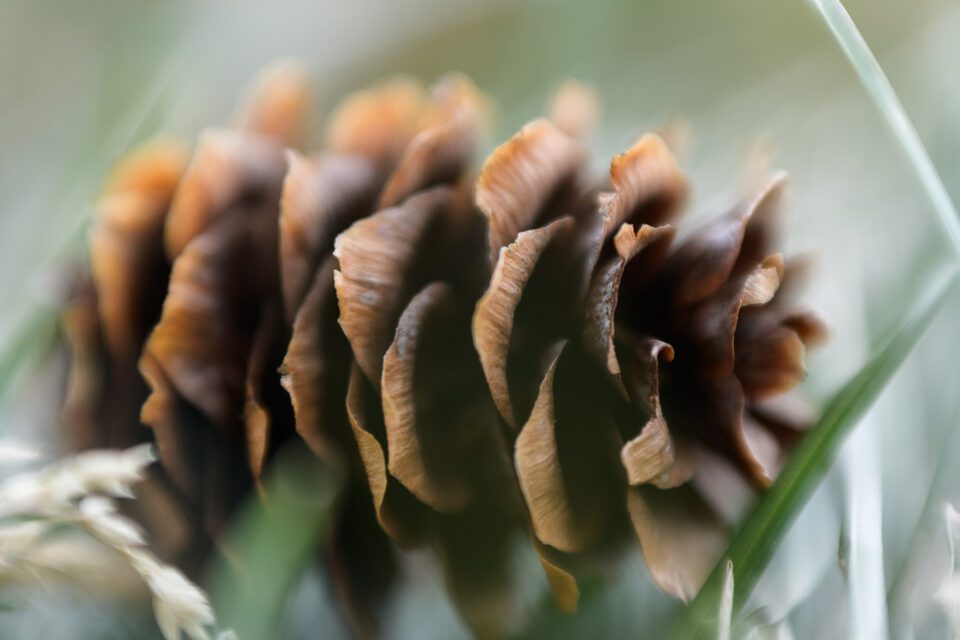 Conclusion
All of the lenses that I've covered in this article are great options for close-up photography without the need for a dedicated macro lens. Of course, I still recommend getting something like Nikon's Z MC 105mm f/2.8 S or the older Nikon AF 200mm f/4D if you're a dedicated macro photographer. But I hope this article proved that you can get great close-up capabilities with plenty of other lenses, too, even if they don't have "macro" in the name – without necessarily resorting to tools like extension tubes or close-up filters.
Maybe you even own one of more of these lenses already! If so, take it out for a spin with close-up photography in mind. And, again, the lenses above only scratch the surface – I recommend Googling for info on your own lenses if you're not sure about their maximum magnification. You may already have good close-up capabilities hidden in your camera bag without even realizing it.