Currently, Nikon uses two different sizes of sensors in their cameras: FX and DX. What are DX and FX and how are they different? Which one is better and why? If you need a clear understanding of these formats and their differences, along with seeing actual image samples from both, this article is for you.
What is FX and DX?
FX and DX are Nikon's terms to refer to two different sensor sizes. FX refers to the full-frame sensor size, which is 36mm x 24mm. Any other full-frame camera has this sensor size as well, so a Nikon FX sensor is the same size as any other full-frame sensor.
Nikon has both DSLR and mirrorless cameras in the FX format. The flagship mirrorless Z9 as well as DSLRs like the D6 and D850 are FX cameras.
Nikon's DX sensor size is 23.5 x 15.7mm. This sensor size is also often called APS-C, although technically some cameras that are called APS-C like Canon's 90D use a slightly smaller sensor size than the Nikon DX format. Anyway, the DX sensor has about 42.7% of the area of the FX sensor, which is equivalent to saying that the FX sensor has 1.2 stops more total light-gathering ability. Here is a to-scale representation of these two sensor sizes: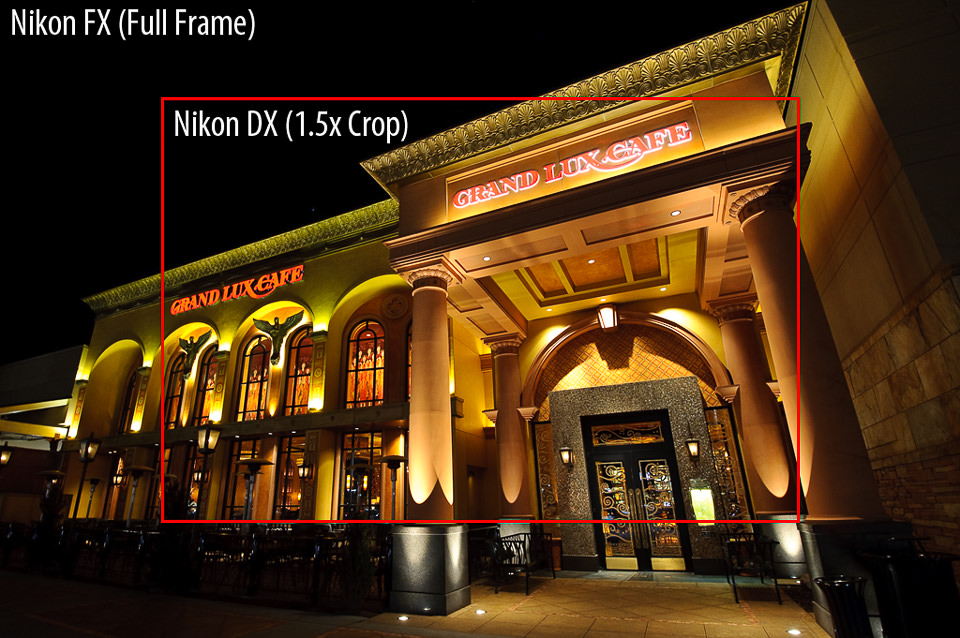 Nikon also has three mirrorless DX cameras like the Z50 and many DSLRs like the outstanding D500.
Nikon originally introduced the smaller DX format with the Nikon D1 in 1999 because this smaller sensor size was easier to make compared to the full-frame size of film and modern full-frame sensors. Although smaller sensors have some disadvantages, DX or APS-C size sensors have survived until now and many photographers still prefer them due to cost and their relatively higher pixel density compared to most full-frame cameras.
Full-frame sensors came later to the digital world. Nikon took eight years after the D1 to release their first FX camera, the Nikon D3. Now, compared to APS-C, full-frame cameras are dominant in terms of currently available new models, but that does not mean APS-C has lost its charm.
DX vs FX: Field of View
Take take a photo with a full-frame camera and a 35mm lens that covers the full-frame sensor, and then crop it by about 1.5x on each side. By doing this, you will get the same composition as if you switch that 35mm lens to a DX camera and shoot in the same direction from the same spot. (Assuming nothing changes in your scene, of course). The number of pixels might be different due to different sensors, but the composition will be identical.
This change in the field of view is known as the crop factor. It simply means that a lens of a given focal length will have a narrower field of view in DX format. For wildlife photographers, this has in the past allowed more "pixels on the subject" with a DX camera because most FX cameras had lower pixel densities than DX cameras. And indeed, you still need to get a fairly expensive FX camera to match the pixel density of a cheaper DX camera.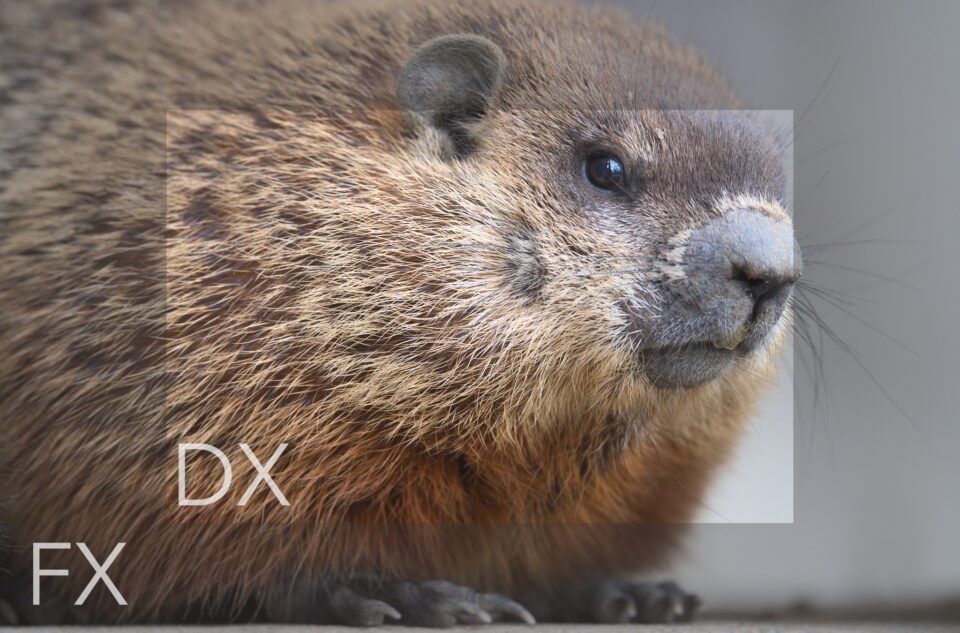 Today, however, there are many more choices for high-pixel density full-frame cameras. For example, the Z9 has almost exactly the same pixel density as the D500, so in this case, the DX D500 offers no additional "reach advantages" to the Z9.
On the other hand, while you can crop a full-frame image to match the field of view provided by a DX camera, you cannot un-crop. Therefore, full-frame cameras give a wider field of view than APS-C cameras with the same lens, which is helpful for taking very wide shots. For example, with an APS-C camera, it is impossible to get the wide field of view of the Nikon 14-30 f/4 lens combined with a full-frame Z camera.
The wider field of view of a full-frame camera can be helpful in wildlife even if you are cropping to DX levels. This is because it will be easier to track birds in flight or other animals with more space in the viewfinder, especially if you own a fixed prime and can't zoom out to locate your subject.
DX vs FX: Light Gathering Capability
Being a larger sensor, FX can gather more total light. Does this mean that an FX camera has better low-light performance than a DX camera in the real world? Sometimes, it does.
In situations where you can move in closer with otherwise the same settings, you will get better low-light performance with an FX camera. For example, I shoot the Nikon 500mm f/5.6 PF lens. If I shoot a bird with my DX D500, and then move in closer to get the same composition but with my Nikon Z6, I will get about 1.2 stops more light and hence better low-light performance.
Here is an actual comparison between the Nikon Z6 and Nikon D500 (which has the same sensor as the Nikon Z50) with identical exposures and the same lens, but with the Nikon Z6 moved in closer to match the field of view given by the D500:
However, moving in towards your subject may not always be practical as I did here. But sometimes you will encounter the right situation with a full-frame camera. If you often do, or you can often move closer like in the case of shooting people, then a full-frame camera can provide some advantage.
Of course, there are other practical considerations. If you are budget-limited, and you can only afford an f/1.8 lens if you get an FX camera, whereas you would be able to afford an f/1.4 lens with a DX camera, then there are no low-light advantages of an FX camera in this case.
FX sensors also have more dynamic range. This can be especially helpful in landscape photography where the dynamic range of a scene can be massive. This combined with a wider field of view makes FX cameras a better choice than DX for landscapes.
So the FX sensor is larger and will give you some real-world low-light benefits, provided you can take advantage of them. I would also say that because the absolute performance of sensors is better than it once was, and because noise-reduction technology is getting better, very few people will really need that extra level of performance.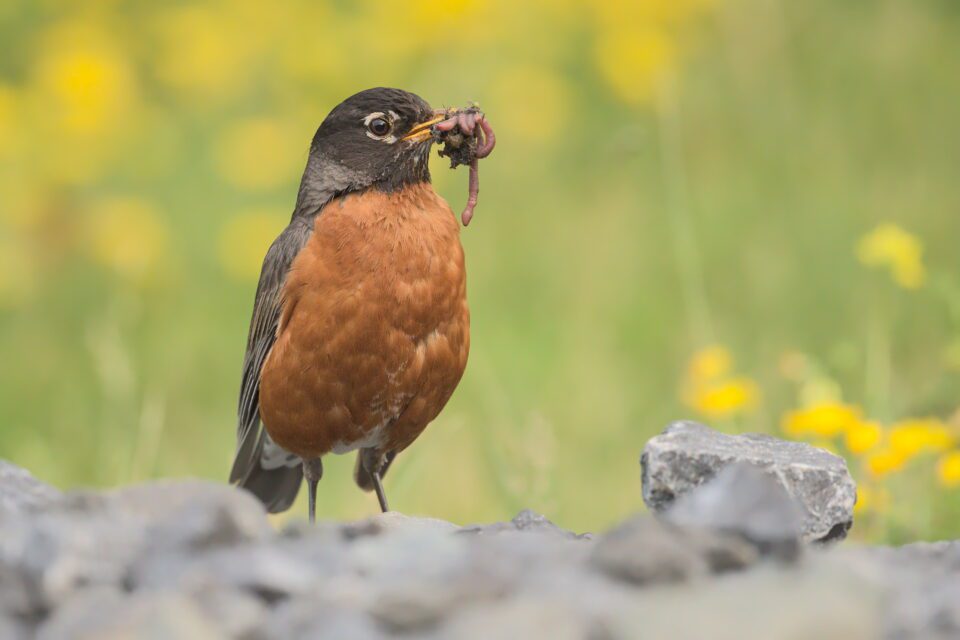 DX vs FX: Resolution
Since FX sensors are larger, they can have more pixels. The Nikon Z7 has 45.7 megapixels (MP), which is higher than any DX sensor. In some ways, this does give more flexibility, since it allows more cropping and larger printing. This only really matters though if you are making very huge prints or you need a lot of cropping in situations like wildlife.
But if for whatever reason you want more pixels, a high-resolution FX camera like the Z9, D850, or Z7II could be the right camera for you. I also encourage you to read What Are Megapixels and How Many Do You Need? to learn more.
DX vs FX: Cameras
In the past, there were all sorts of Nikon FX and DX cameras from entry-level to professional, so the sensor size itself was somewhat more prominent in a camera-buying decision. Now however with mirrorless (the Z mount), Nikon for the time being has concentrated on making its advanced features only available in FX cameras, whereas DX cameras are closer to entry-level.
For example, none of Nikon's DX Z cameras have IBIS. And although Nikon's DX-specific Z lenses all have vibration reduction to help you shoot at lower shutter speeds, most of Nikon's shorter FX Z lenses do not have VR. Nikon also only has one high-performance mirrorless camera, the Nikon Z9. Thus if you need something fast for situations that require the most demanding autofocus, you have to get an FX camera.
That being said, the Nikon Z ecosystem is still relatively new, so more options in both FX and DX should be forthcoming.
DX vs FX: Which Should You Buy?
We have seen that the FX and DX sensors and their corresponding cameras provide different advantages and disadvantages:
DX Advantages
DX Disadvantages

Cheaper body
Cheaper lenses
Good pixel density per dollar
Size and weight: lighter than FX

More noise in low light in some cases
Less dynamic range
Wide lenses won't be as wide
DX specific lenses won't cover the FX sensor

FX Advantages
FX Disadvantages

Better low-light performance
More dynamic range
Nikon FX mirrorless bodies have IBIS
Wider field of view for landscapes

Expensive, especially if you want high pixels density
Heavier and larger
Larger file sizes
So how can you choose between FX and DX? If you're looking for a mirrorless Z camera, I think for most people it makes sense to decide on size and cost: get an FX camera if it's in your budget and you don't mind the size, and otherwise get a DX camera. I say this because there aren't any compelling features of Nikon's DX mirrorless cameras and Nikon's FX cameras provide some serious advantages over DX like IBIS.
On the other hand, if you are considering DSLRs, a DX camera like the D500 provides advantages over any of Nikon's FX DSLRs: it's faster than the D850 and has a higher pixel density than the D5 or D6. In this case, DX and FX DSLRs compete more on sensor size alone.
Frequently Asked Questions
Do Nikon's FX lenses work on a DX camera?
Yes, you can use any of Nikon's FX lenses on a DX camera of the same mount.
Do Nikon's DX lenses work on an FX camera?
Yes, although DX lenses mostly will not cover the entire image circle. If you use a DX lens on a mirrorless Z camera, it will automatically go into crop mode and crop the image automatically.
What are Nikon's mirrorless FX cameras?
Currently, Nikon has produced the Z9, Z6II, Z7II, Z6, Z7, and Z5
What are Nikon's mirrorless DX cameras?
Nikon has three mirrorless DX cameras: the Z50, the Zfc, and the Z30.
Will Nikon release a mirrorless version of the D500?
We hope so.
Conclusion
Although camera sensors have improved immensely since Nikon's first digital cameras, there are still some important differences between FX and DX sensors. FX or full-frame still provides low-light benefits in some situations, and there the very wide field-of-view possible when using wide-angle lenses is nice for some kinds of landscapes.
At the same time, I would not ignore DX cameras. Being smaller and lighter, cameras like the Nikon Z50 would be outstanding for many types of photography without the higher cost of a full-frame sensor.
Lastly, don't forget that whether you shoot with DX vs FX or vice-versa isn't crucial for making stunning pictures. Things like light, subject, emotion, composition, and post-processing technique are far more important and those are the things you should really pay attention to.
I hope by now you have a better understanding of the difference between DX and FX sensors. Please let me know if you have any questions in the comments!