Now that the high-capacity SDXC cards are available (with up to 2TB in total size), some Nikon D90 owners might be looking at purchasing 64GB+ SDXC cards for additional/expanded storage.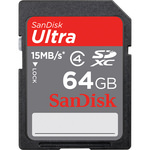 The bad news, is that the Nikon D90 currently does not support the SDXC memory. Since the physical interface between SDHC and SDXC cards is the same, Nikon might be able to support SDXC in D90 by releasing a firmware update that can read the SD 3.0 specification. However, based on the history (specifically, the Nikon D50 + SDHC compatibility problem), Nikon probably will not address this problem and only provide support for the SDXC format on the upcoming Nikon D90 update that will be released next year.
As of today, only 64GB versions of the SDXC cards are available for sale by major retailers. Higher capacity cards with up to 2TB in size and up to 300MB/second transfer rate will be released by various manufacturers in the future.