This will just be a short article with my very first photograph taken with this wonderful lens and my first impressions. I have the 600mm f/4G VR and it has been an amazing lens for me and wildlife photography. I was worried when I bought the new lens as I really was in love with the old one and wasn't sure if the new one would be as good. Obviously, I can't evaluate and determine that in one day – I wish I could, but here is what I can share so far with you guys and gals.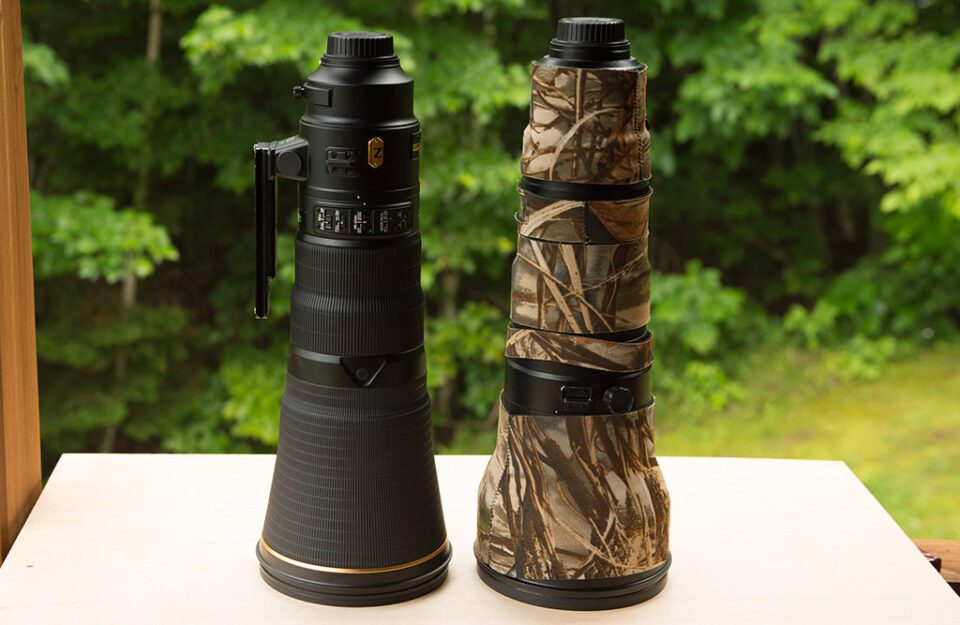 So the new fluorite lens is shown on the left and the old 600mm VR shown on the right. Physical size is almost identical with the new lens being just a bit shorter in length. The front element diameter is pretty well identical, the new 600mm hood fits on my old 600mm and if you put the two lenses end to end there is no difference in the diameter at all.
The hood is now one piece instead of the old one being two separate pieces that locked together, for most part when I was shooting with the old 600mm I would only put on the 1st part of the hood.
Here is a comparison of the two hoods: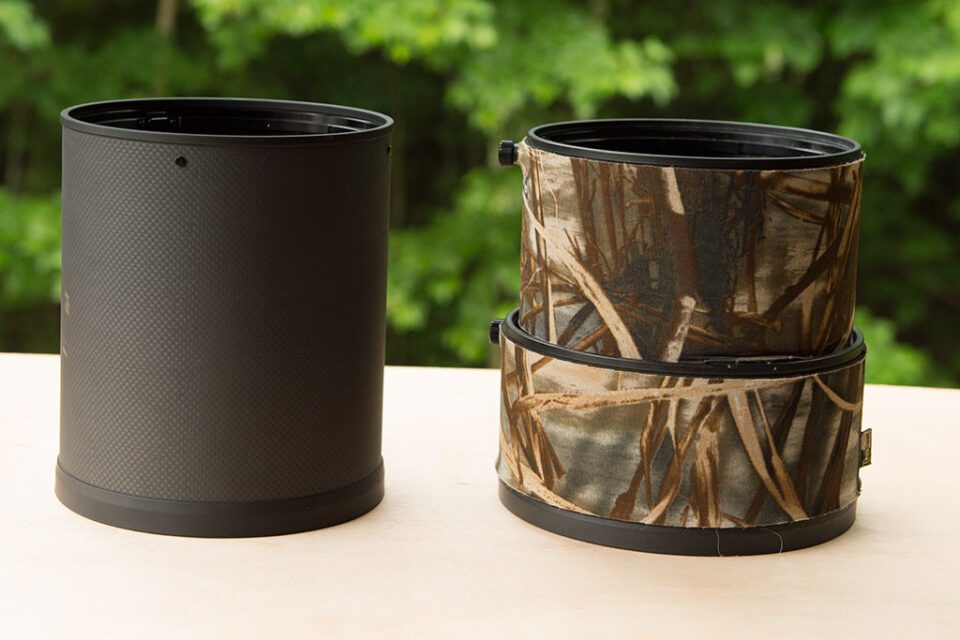 So what is my first and foremost impression upon 1st lifting it out of the box? Let me say WoW!! this is so much lighter than the previous one, WoW!!
We will continue to rely on Nasim for the high tech articles and he will probably do his own article on this beast sometime, this is just an article about outright first impressions and my very first photos from this lens.
I used to hand hold the old lens a lot, it was heavy, I could only hand hold it for short bursts of time. I had to time my shooting, knowing I could only hold it for so long and then have a short pause before re-lifting it again. The new lens really is much lighter and feels much lighter than the official weight difference of 1.2 kg or 44 ounces. The main weight of the lens is no longer at the front, the old 600mm was so front heavy, this new lens is beautifully balanced and is a dream to handhold compared to the old one.
So I have literally only had this lens for hours and I got a chance to try some hand hold shooting in overcast light with this lens, here is one of my first photos with this baby.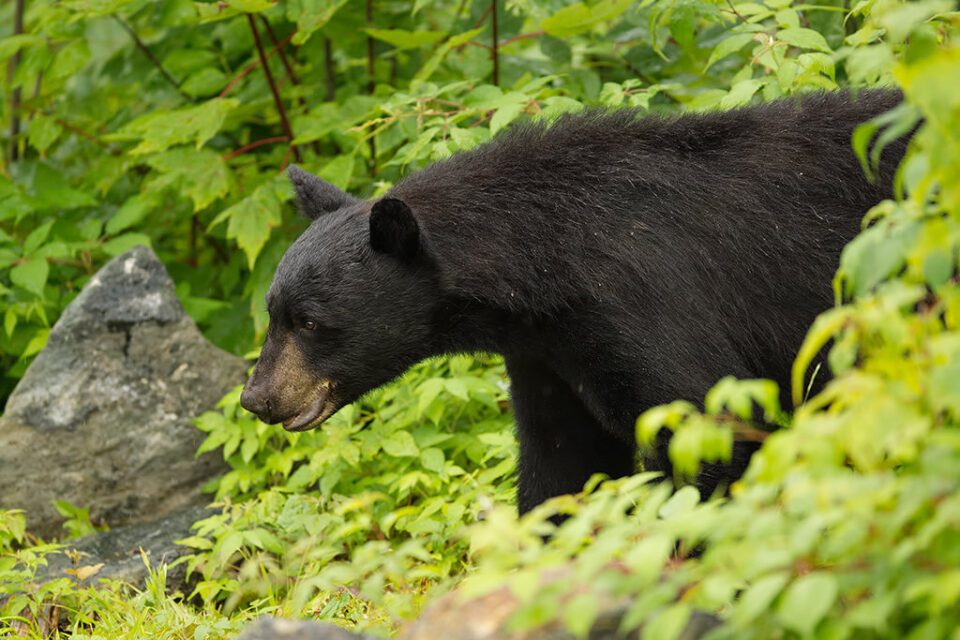 Unfortunately, I didn't have wildlife on demand on my 1st day, but this black bear was a great 1st subject.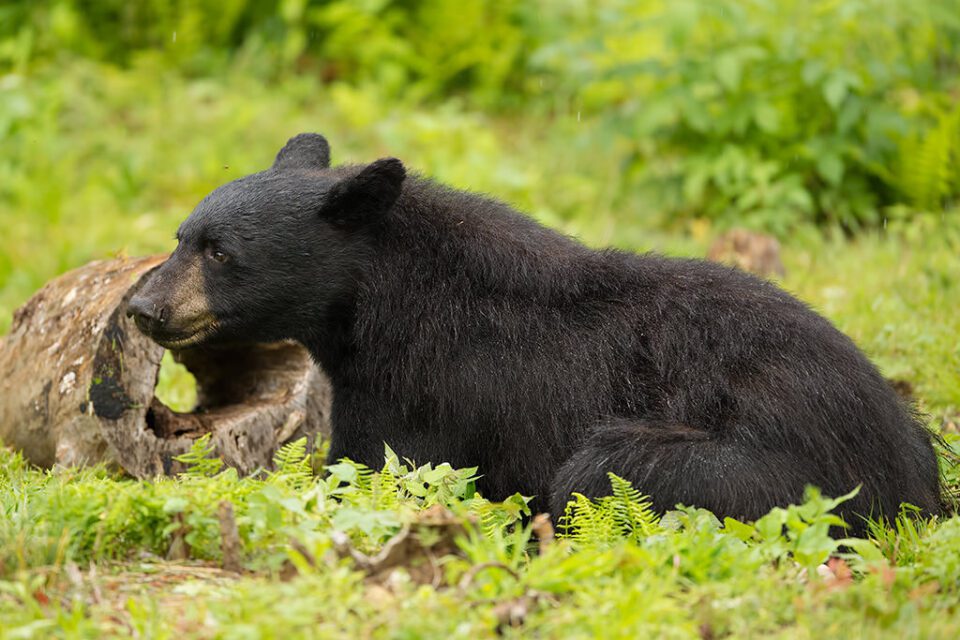 Here is a bit closer crop on the face only: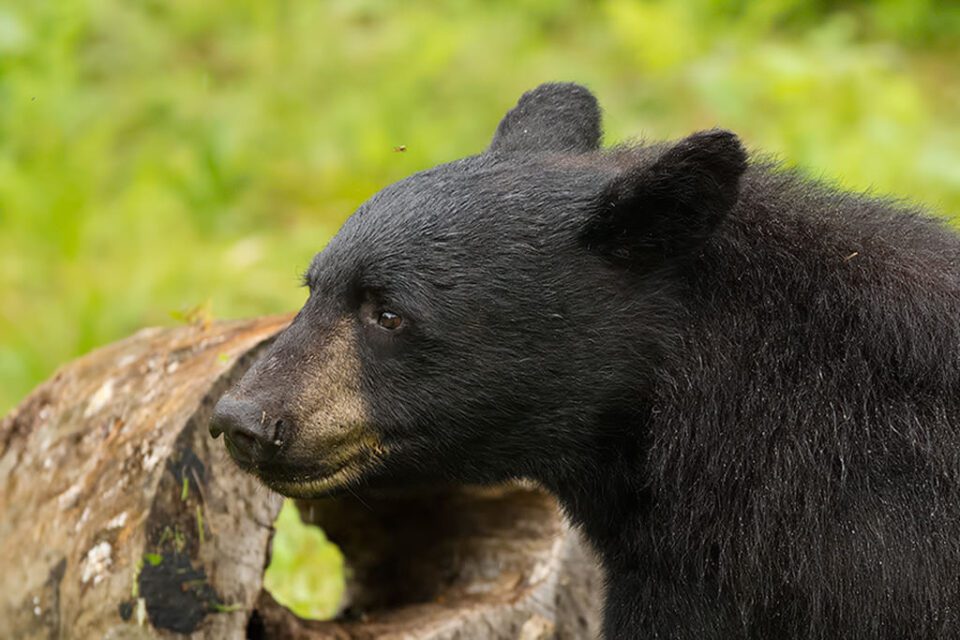 Now these are not ideal shooting conditions, but that's probably real world for me, because I hardly ever get to shoot the subjects I shoot (moose, bears) in great light, they are nearly always low light and difficult light conditions.
I noticed two things immediately hand holding this lens, I could hold it for much longer and much steadier than my previous 600mm, the auto focus is snappy and immediate, super fast. The auto focus is like instantaneous, point the lens at a new spot and half press, before you even feel it, its focused – wow!. Amazingly wow!. There is not so much more I can say about this lens with such a short time with it.
Why would someone like me or you want to spend the extra money to buy this lens? Why would or should someone upgrade?
At some point in your wildlife photographic journey you need more reach. I used to shoot most wildlife photos with my 200-400mm f4 lens, but have found the 600mm becoming a regular wildlife lens for me and the longer reach beneficial.
The weight matters, the 1.2 kg difference is a huge difference. Its not just the weight, its where the weight is, the balance of the lens. This new lens is so much more hand hold-able than the old version.
At some point you need the 600mm reach and a gimbal is not possible, this lens opens up hand holding to a lot more photographers than the old lens. I am 51 years old, turning 52 this year, the old 600mm was getting heavier with my age and I hand hold a lot, so this new 600mm is going to add many more years of 600mm shooting for me.
Twelve grand is a lot of dough, why not just buys the Sigma 150-600mm? Because at some time in your journey (if your like us) you start to demand a different kind of quality to your images and want what a prime lens offers. Also there are so many times in my wildlife career that I need f4 or faster to get the speed needed in low light shooting, f5.6 or 6.3 just won't cut it.
There just is no cheap way to a fast lens with 600mm reach and ultimate quality, for some this is the only choice and for others, the expense is just not justified.
The things mentioned are all personal choices, but if you want the ultimate in 600mm reach, then this is the lens for you.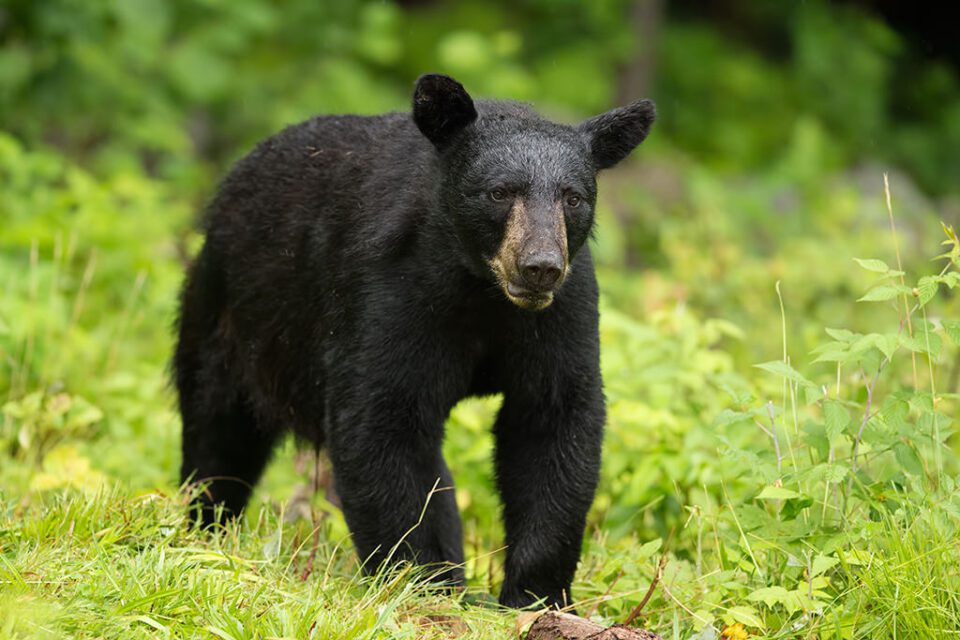 Face Crop of above photo: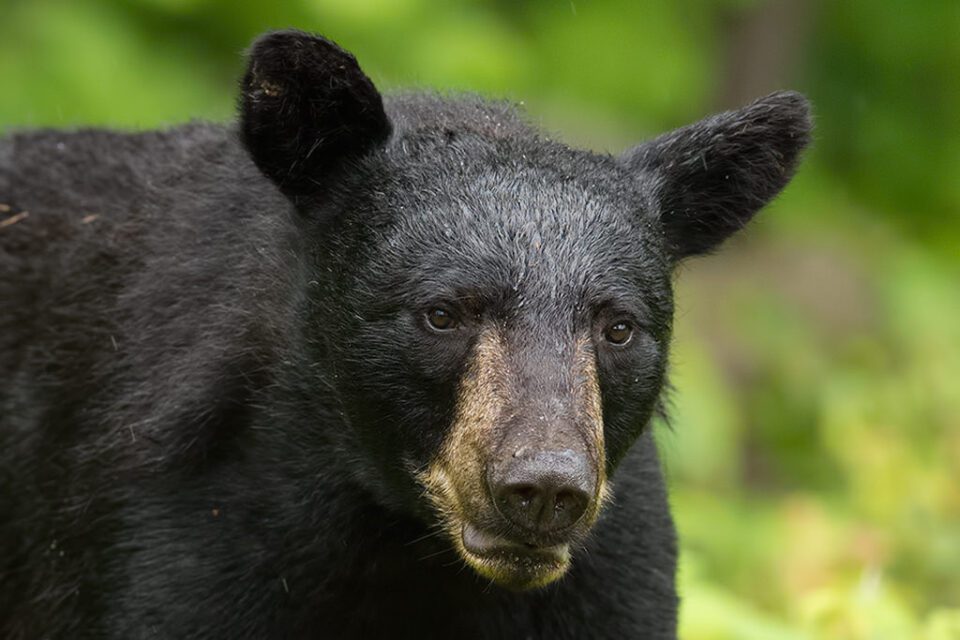 That was my first day and my first photos with the new 600mm, lets wait for Nasim to get technical on us and give you the kind of reviews only he is capable of.
UPDATED 8/1/2015
Looks like Nasim has been very busy during the past few days and he hasn't posted the article yet and its now day three with the lens. To show you how important the weight difference is and why it really matters how well the new lens is balanced and the weight in all the right places. My wife is 120lbs and 5 foot 2 inches tall, she has never been able to handhold the previous 600mm, but today, she had an unexpected visitor and decided to give it a try with the new lens. Now while she can't hold it as steady as me and for as long, she still took a sharp and keeper quality photo. Its a pretty incredible difference, good on her :)
Here is the photo she took today: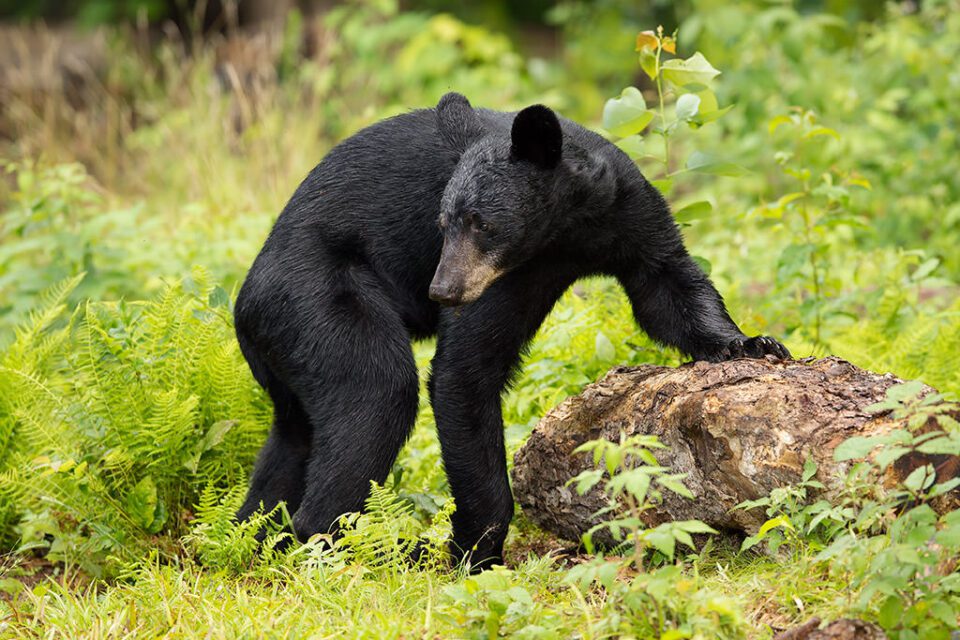 And a closer look: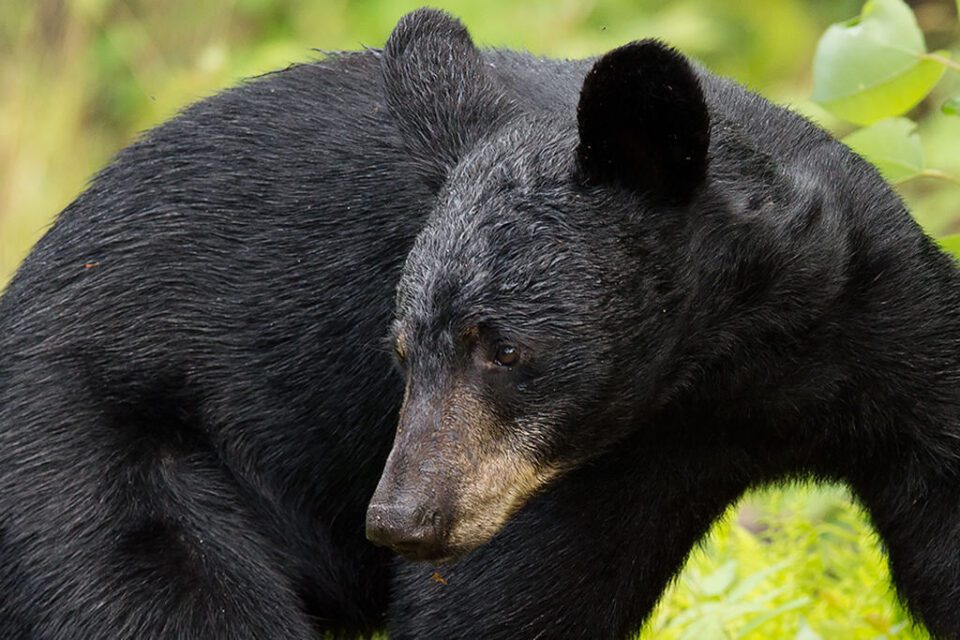 Back to the article, post update:
The two images below are NOT FROM THE NEW 600mm, but are perfect examples of the power of 600mm reach. Both these photos were shot from a kayak, hand holding the old 600mm, generally I don't photograph moose with a 600mm lens, but in this instance the moose were skittish and didn't allow anyone to get close. So for this particular pond, I needed 600mm to get the quality and framing of subject I wanted. The new 600mm would have been a dream on that last moosing trip, all 600mm shooting from a kayak and all hand holding.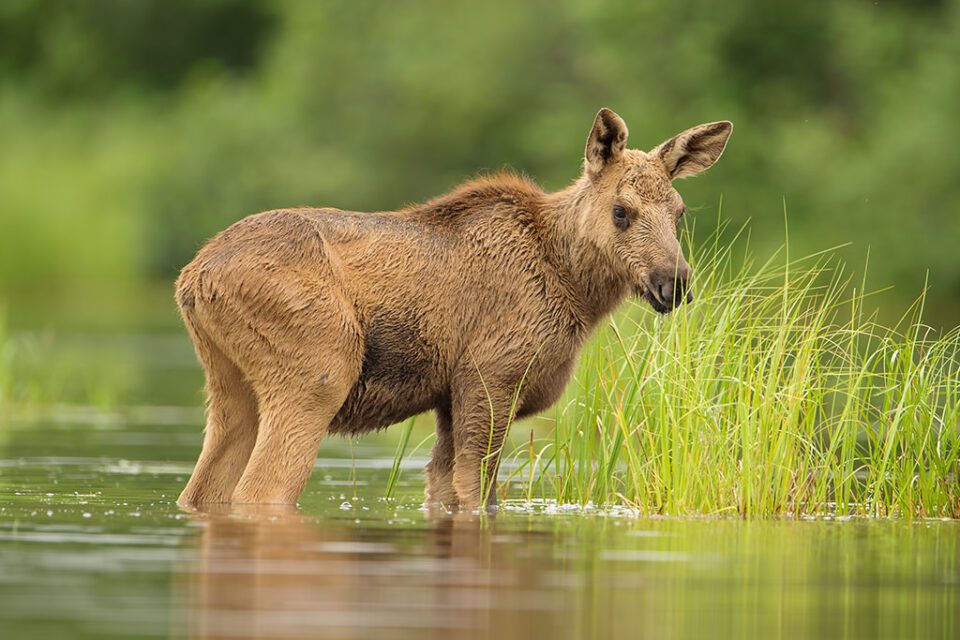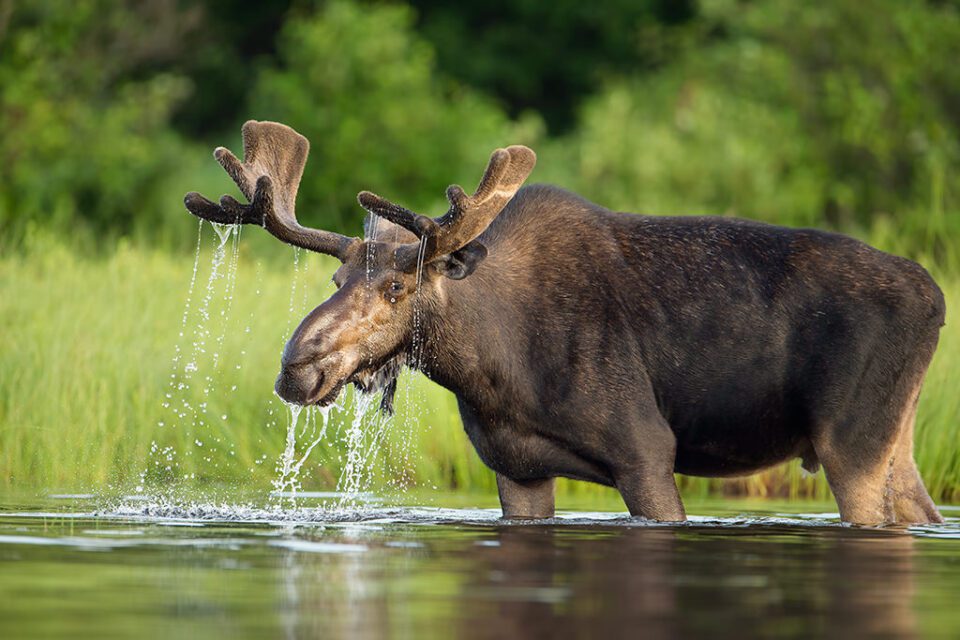 Sometimes photos come to you easy, sometimes they come to you hard. Sometimes the right tool makes it a lot easier to get the shot the first time and the first trip.
The new 600mm lens for me will be a vital tool that allows me to hand hold, get long reach and grab amazing prime lens quality photos that I so desire to get. The cost is always a serious consideration for any photographer and for many, the $12,299 price tag will put it out of reach for them. Personally, I can't wait for the 'lens coat' to arrive, so I can put this new lens to work for me.
I firmly believe this lens will make it easier for me to get the kind of quality photos I strive to get.
How much reach is enough and what quality is enough? – man, these are personal choices, they need to be made by each photographer, my wife and I want the best detail, bokeh, framing and sharpness we can get. It seems that what used to be an argument over the purchase of our first expensive lens (the first 200-400mm Nikkor), has totally vanished and because we love the look prime lenses produce, we now find a way to make that purchase. We are DINKS (dual income no kids), our photography is our passion and our hobby, like any serious passion, you find a way to make it happen. For me, getting my mate to buy my previous 600mm, justifies the difference to get me that weight gain and functionality that it provides, also I believe Nikon technology has advanced tremendously in recent years and the technology in this new lens will be far superior to the previous lens. For me, I need (want) the 600mm reach, now that I have experienced images from a prime lens, its hard to go back. Anology: Its hard to see the most beautiful sunset in the world and then somehow forget you ever saw it.
Here is the difference between 400mm framing and 600mm framing, same distance, same subject, same moment (we prefer the bokeh, detail and framing of the 600mm, again this is a personal choice) :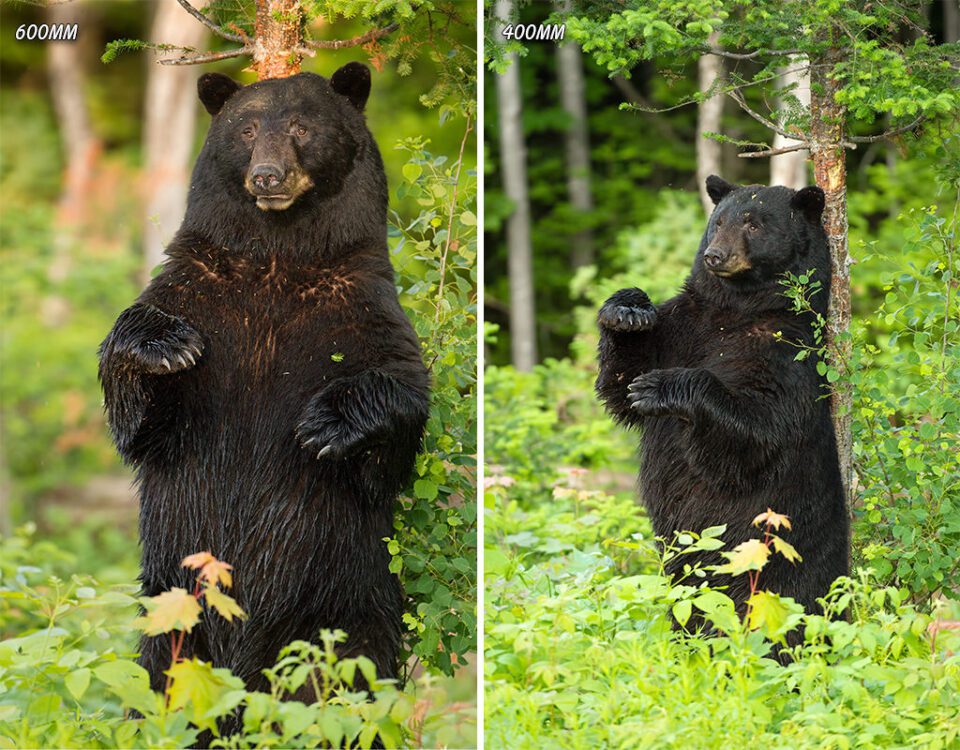 As always, get out there and get into it -> wildlife photography can change your life.
Regards,
Robert Andersen