The famous war photographer Robert Capa once said, "If your pictures aren't good enough, you aren't close enough." I often find myself trying to squeeze more of the subject into an image, as with today's photos of two kingfishers. I have also squeezed some important photography news into this quick article.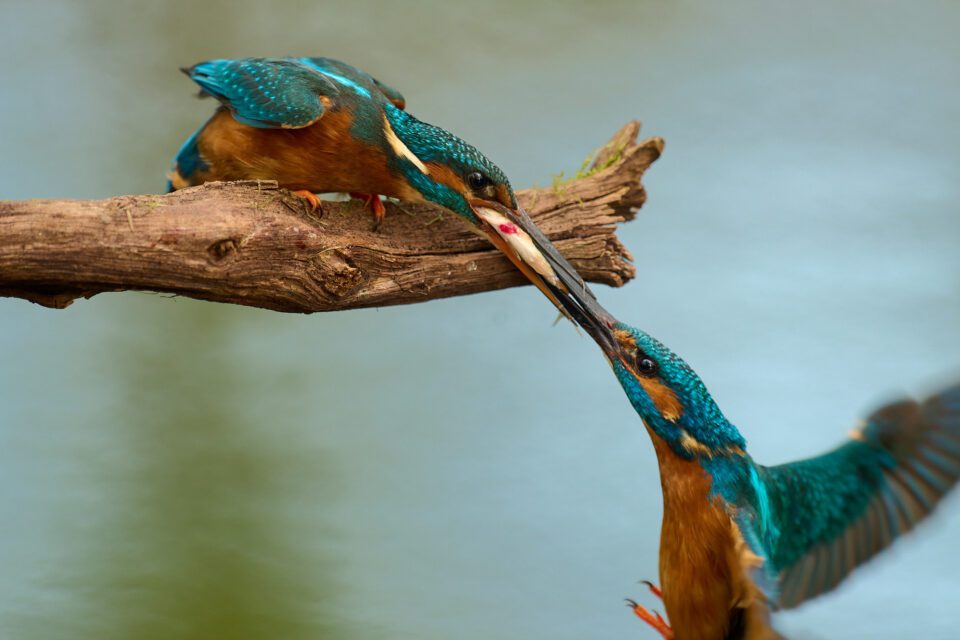 Recent Announcements
Tokina SZ 33mm f/1.2: Beautiful bokeh and natural angle of view packed in a 605-gram, fully-manual lens for APS-C Fujifilm and Sony users.
LEICA DG SUMMILUX 9mm F1.7 for the micro four thirds format is no longer a rumor! It's becoming a reality at $499.99
The Ricoh WG-80 adventure camera can be your new durable companion for moments of (dis)comfort
The Rumor Mill
New Sony to Nikon Z Adapter
After a year, Megadap is soon going to announce its second version of the autofocus adapter for Sony lenses on Nikon Z cameras. Compared to its predecessor ETZ11, the ETZ21 will offer a new chip, updated software architecture and improvements in design and compatibility. Via Nikon Rumors
New wide-angle lenses for Sony APS-C
After three long years waiting for a new lens, users of Sony's APS-C cameras (like the A6600 or ZV-E10) are finally getting one – in fact, three. According to Sony Alpha Rumors, two fixed-focal length lenses (11mm f/1.8 and 15mm f/1.4) and one compact zoom lens (10-20mm f/4.0) should be announced soon. This announcement opens up the question: Will we finally see some news in the form of an APS-C camera soon? Via Sony Alpha Rumors
Photo Contest Corner
Taylor Wessing Photographic Portrait Prize 2022
Topic: Portrait
Fees: £20.00 per each photo (up to 6 photographs per artist)
Prize: £15,000 for the winner
Deadline: May 31
Outdoor Photographer The American Landscape 2022
Topic: Landscape
Fees: $30 entry fee for 1 image or $40 entry fee for 2 images.
Prize: $2,000 cash prize for the winner plus other valuable prizes
Deadline: May 31
Topic: Aerial photography and video
Fees: Free
Prize: €500 worth of photography equipment & "Pangea Prize" crystal statuette
Deadline: June 15
Good Deals and New Sales
Memorial Day 2022 is coming up, and with it comes a lot of exciting discounts. It traditionally falls on the last Monday in May (May 30). For the next week or so, I recommend keeping an eye on the daily deals at major retailers such as B&H Photo, Adorama, Amazon and many others.
One of the best action cameras on the market, especially for video, is the GoPRO HERO 10 BLACK. With a 23MP sensor, it can record videos up to 5312 x 2988 resolution (and in slow motion mode, up to 240 FPS at 2704 x 1520 pixels). The camera records photos not only in JPG but also in RAW. It's currently discounted $100 at B&H for $399.99.
A new update to Gigapixel AI is available. The current version 6.1 can enlarge your files up to 600% and has a face recovery AI feature. It's on sale until June 3 for a discounted price of $79.99 ($20 off).
Other Pages of Interest
Nikon is not only enjoying commercial success with its flagship Z9, but also picking up award after award. After winning the TIPA World Award 2022 for Best Professional Camera, the Z9 was crowned "Best of the Best" in the "Red Dot Award: Product Design 2022." Another achievement of the Nikon Z9 is its victory in the iF DESIGN AWARD 2022. And the latest in a string of awards so far is a double win in Camera GP 2022, where the Z9 won both "Camera of the Year" and "Readers Award." Via Nikon and Nikon Rumors
The All About Photo Awards is a major photography contest which just announced this year's winners. As with the recently announced Pulitzer Prize, it was photographs from Afghanistan that most appealed to the jury. The overall winner is, unsurprisingly, again Marcus Yam from United States. Second place went to Debdatta Chakraborty (India) for his mystical photograph of street kebab preparation in Sri Nagar, India. Third place went to Konstantinos Tsakalidis (Greece) for his emotional photograph of a woman facing the destruction of her home during the massive fires in Greece.