When I criticized Adobe for its "Creative Cloud" push, where I talked about how the company is forcing its customers to migrate to the Creative Cloud subscription service without giving the choice to buy an individual license for its upcoming software, I talked a little about the software update past. Basically, at some point in the past, Adobe decided to stop providing updates to its older Camera RAW software, telling us that the new versions were incompatible with the old ones and that updates would be provided only to the most recent versions of its software. This was a big push on behalf of Adobe, which forced many photographers to upgrade their Photoshop licenses – otherwise they were not be able to open RAW files from newer cameras.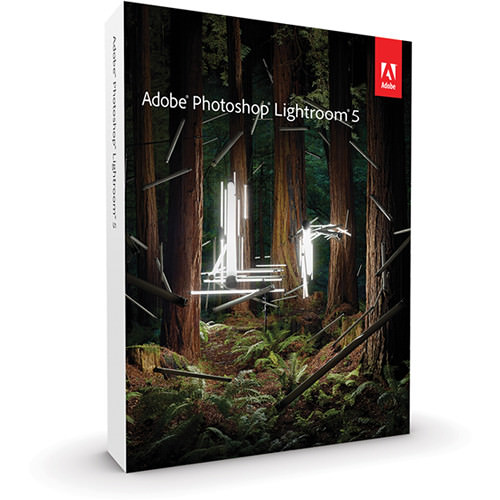 Adobe Camera RAW is a widely used tool by photographers. Since photographers upgrade their equipment constantly, Adobe knew that the easiest way to make people upgrade to the latest version of its Photoshop software was to make new Camera RAW versions that were only compatible with the latest version of Photoshop. Eventually, photographers would be required to upgrade or inconveniently use Adobe's DNG converter to convert those RAW files to DNG format and then work off those. If you used Photoshop CS5, you were forced to use Camera RAW 6 and you had no option to upgrade to Camera RAW 7 that ships with Photoshop CS6. Previous versions were done the same way, I believe starting from CS4.
Adobe did the same trick with Lightroom, except it made camera and lens support the central component of Lightroom updates. If you look at the past updates, minor Lightroom updates such as 4.4 only fixed existing bugs and added camera + lens support – they rarely introduced new features. Any new features would be delayed till a major version of Lightroom, such as Lightroom 5 that has just been announced.
Going back to Adobe Camera RAW, I get it when Adobe creates a model such as Lightroom, where it is a given that you have to update often to get support for the latest cameras and lenses. Having used Lightroom for years now, it has become an expectation. To give Adobe some credit, the price of Lightroom was dropped from $249 to $149 last year, because Adobe realized that it would be difficult for its customers to constantly upgrade at hefty fees, plus it wanted to capture more market share from companies like Apple, DxO and ACDSee, which were either more affordable, or had more advanced functionality. However, when Adobe says that you have to have the latest version of its Photoshop and Creative Suite software (which can costs thousands of dollars) just to be able to get support for the latest cameras and lenses, that leaves me scratching my head. We have seen all kinds of excuses from the company in the past regarding this, and their blatant refusal to allow one to upgrade to the latest version of Camera RAW without upgrading the whole suite was mind boggling. Often, we were fed with information regarding "compatibility" problems, that the new UI or other features in Photoshop required the latest version of Camera RAW and that it was a major upgrade, etc.
With the release of Creative Cloud, Adobe knew that it would get a lot of heat from its customers if it announced that Camera RAW updates would only be provided to active CC subscribers. So, it made the new version of Adobe Camera RAW 8 available for existing CS6 owners as well – something that was never an option in the past. This means that if you are a current owner of Adobe Photoshop CS6, you can get updates for Camera RAW 8 until a new version of Photoshop for Creative Cloud comes out. At some point, I suspect Adobe will simply drop support for Camera RAW 8 for CS6 and force everyone to move to the cloud.
What does this tell us? Adobe has been lying to us all along. Camera RAW has always been a separate module of Creative Suite – it was never as "integrated" into Photoshop as we have been told. Technically, we should have been able to run Camera RAW 8 on CS4 or even earlier versions. But Adobe clearly did not want that. They wanted us to upgrade and buy their latest software. Sure, some tools might have some shared code here and there, but this has nothing to do with the ability to read RAW files.
Now for those who will defend Adobe and say that software updates take resources and require funding, yes, I do agree and understand. However, that's not how you push a product in the software world. Microsoft Windows XP was a decent operating system and Microsoft clearly failed with its launch of Windows Vista. Most people hated it and chose not to upgrade. However, Microsoft did not stop developing patches for bugs and security issues – in fact, Microsoft extended its "end of life" support til April 8, 2014 for software that was released 11 years ago! Yes, Adobe is not the same as Microsoft in size and it is not a fair comparison. However, take a look at most other software out there and you will see similar patterns (DxO, ACDSee, etc). What Adobe is doing is simply unethical. Why should I be forced to upgrade every year just to get support for new cameras and lenses? Isn't that the nature of this kind of software?
I am extremely disappointed with Adobe at this point. No matter what Adobe's executives say (this one just cracks me up), their image has been greatly damaged, thanks to these sort of things and its cloud model that does not suit everyone. I really hope that other companies like Corel, Google, Microsoft and Apple look at this as a great opportunity and develop software that can truly compete with Adobe. During the next few weeks, I will be testing software from other manufacturers to make a post titled "Alternatives to Adobe Photoshop". My goal is to go through different software packages and see what choices are out there that could replace Photoshop. The biggest challenge is the learning curve. By now, I am very comfortable with Photoshop and its editing tools. Learning this all over again, provided the same functionality exists, would be very time consuming. I am thinking of a similar post titled "Alternatives to Lightroom" to go over alternative workflow software.
Message to Adobe: it is not too late to turn around and fix your mistakes. Stop lying and luring people to move to the cloud. We want standalone versions of Lightroom and Photoshop and we do not want to be forced to upgrade every year for features that we often do not care about. We are fine with your Creative Cloud offering, but we want to have the choice…