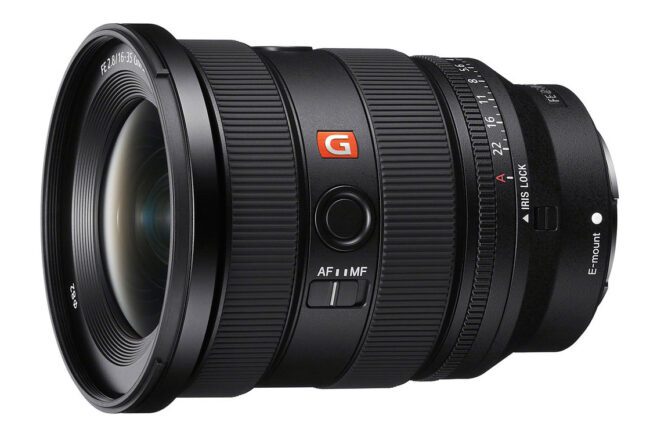 Sony just announced the second generation of their pro-level 16-35mm f/2.8 ultra-wide zoom, the FE 16-35mm f/2.8 GM II. This new version is substantially lighter and smaller than the original 16-35mm f/2.8, and it focuses more closely, too. Sony says it will ship in Fall 2023 for an MSRP of $2300.
Specifications
Full Name: Sony FE 16-35mm f/2.8 GM II
Focal Length: 16-35mm (2.2x zoom)
Maximum Aperture: f/2.8
Minimum Aperture: f/22
Lens Elements: 15
Lens Element Groups: 12
Filter Thread Size: 82mm
Maximum Magnification: 0.32x
Minimum Focusing Distance: 0.22 meters (0.72 feet)
Image Stabilization: No
Aperture Blades: 11, rounded
Fluorine Coating: Yes
ED Glass Elements: 2
Super ED Glass Elements: 1
Extreme Aspherical Elements: 3
Aspherical Elements: 1
ED Aspherical Elements: 1
Focus Motor: Linear focus motor
Internal Focusing: Yes
Internal Zooming: No
Rings: Zoom, focus, and aperture (switchable between clicked and de-clicked)
Function Buttons: Two
Switches: AF-MF switch, aperture de-clicking switch, aperture locking switch
Dimensions (Length x Diameter): 112 x 88 mm (4.4 x 3.5 inches)
Weight: 547 g (1.21 lbs)
MSRP: $2299.99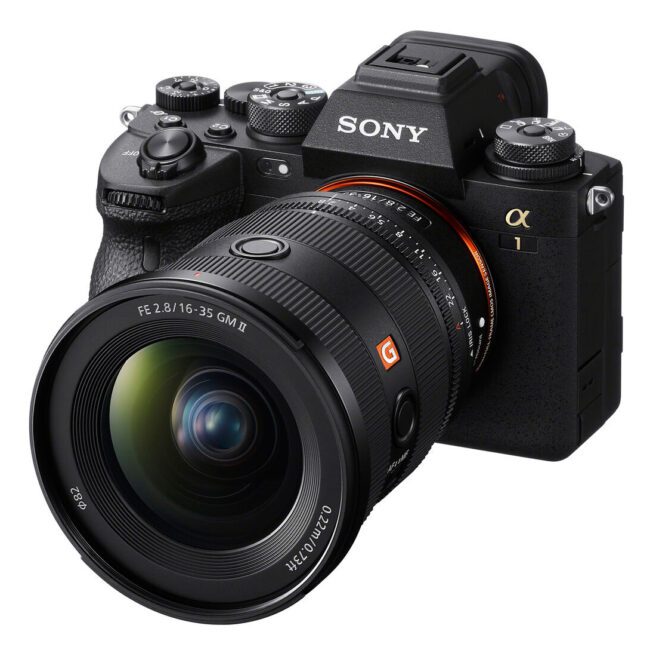 Analysis
The specifications above scream "high-end" – as they should for a $2300 f/2.8 zoom. More than half of the Sony 16-35mm f/2.8 GM II's lens elements use ED glass, aspherical elements, or some combination of the two. Beyond that, the dedicated aperture ring and two customizable buttons should make for a smooth handling experience in line with Sony's other pro-level glass.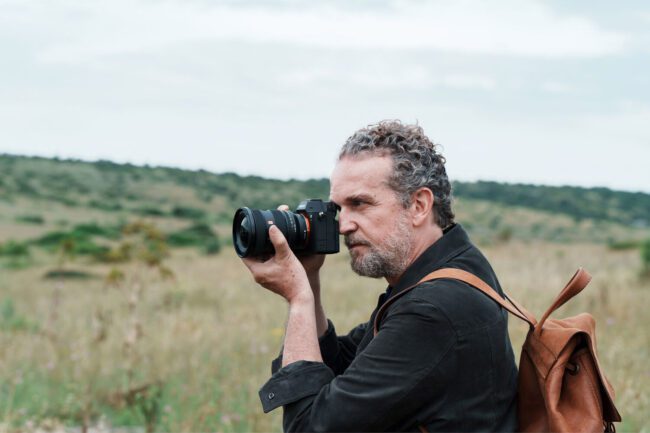 From the specs alone, the biggest standout to me is the lens's weight. At 547 grams (1.21 pounds), this lens is one of the lightest ultra-wide f/2.8 zooms ever made. By comparison, the previous generation Sony weighed 680 g / 1.50 pounds. Here's where the lens sits relative to similar mirrorless options from other brands, sorted from lightest to heaviest:
Tamron 17-28mm f/2.8: 420 g (0.93 lbs)
Nikon Z 17-28mm f/2.8: 450 g (0.99 lbs)
Sony 16-35mm f/2.8 GM II: 547 g (1.21 lbs)
Nikon Z 14-24mm f/2.8 S: 650 g (1.43 lbs)
Sony 16-35mm f/2.8 GM: 680 g (1.50 lbs)
Sigma 14-24mm f/2.8 A for L-mount: 795 grams (1.75 lbs)
Canon RF 15-35mm f/2.8L: 840 g (1.85 lbs)
Sony 12-24mm f/2.8 GM: 847 g (1.86 lbs)
As you can see, apart from the two 17-28mm lenses (a more limited zoom range), the new Sony 16-35mm f/2.8 GM II is the lightest yet. Pair it with any of Sony's lightweight mirrorless cameras, and this lens should make it easier to backpack long distances or carry your camera for a full day of photography.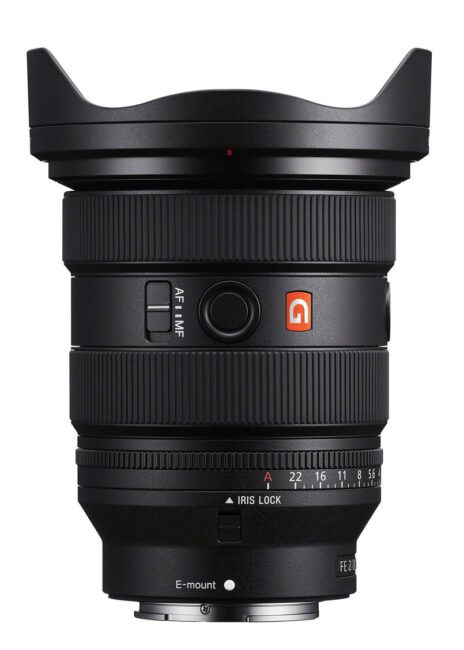 Sharpness is another thing, and I'm really interested to compare this new version against Sony's previous 16-35mm f/2.8 (already a very sharp lens) in that regard. But at least on paper, the Sony 16-35mm f/2.8 GM II looks very impressive.
Pre-order for the new lens begins tomorrow, August 30th at 10AM Eastern. You'll be able to pre-order it at the link below to our affiliate B&H:
Sony has said that the lens will ship in the Fall but has not yet specified a date.
Sample Photos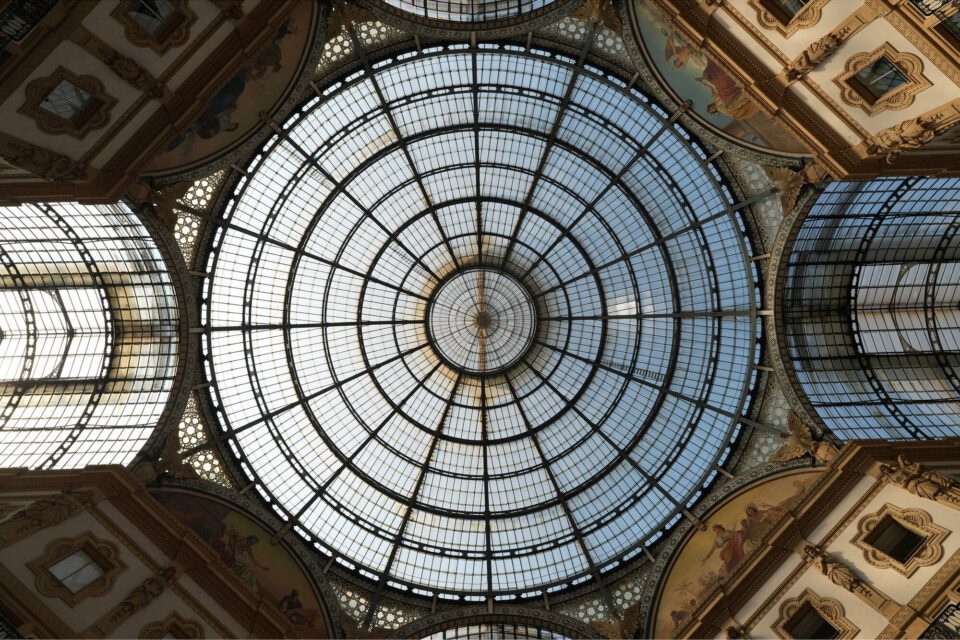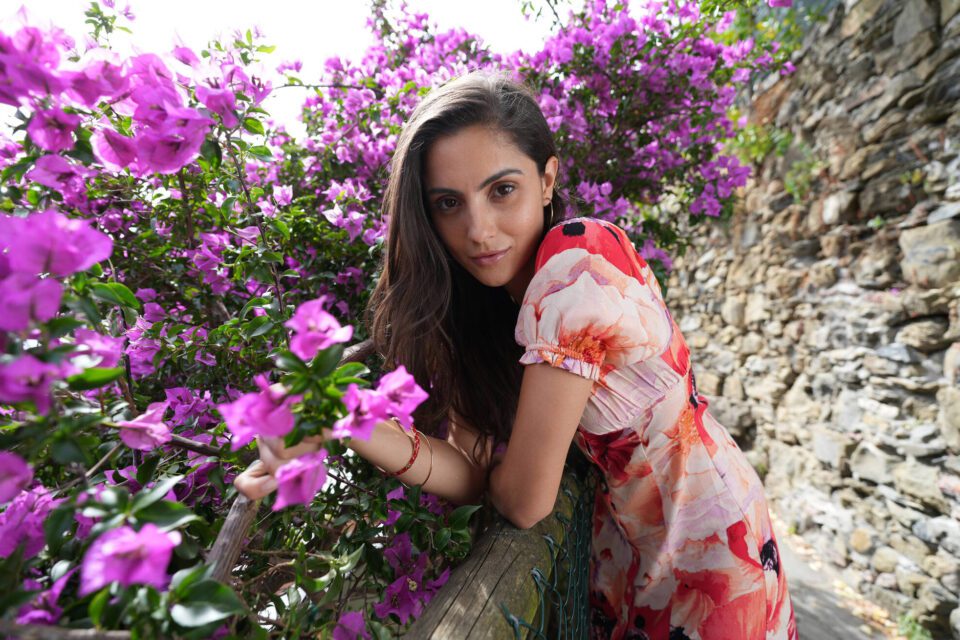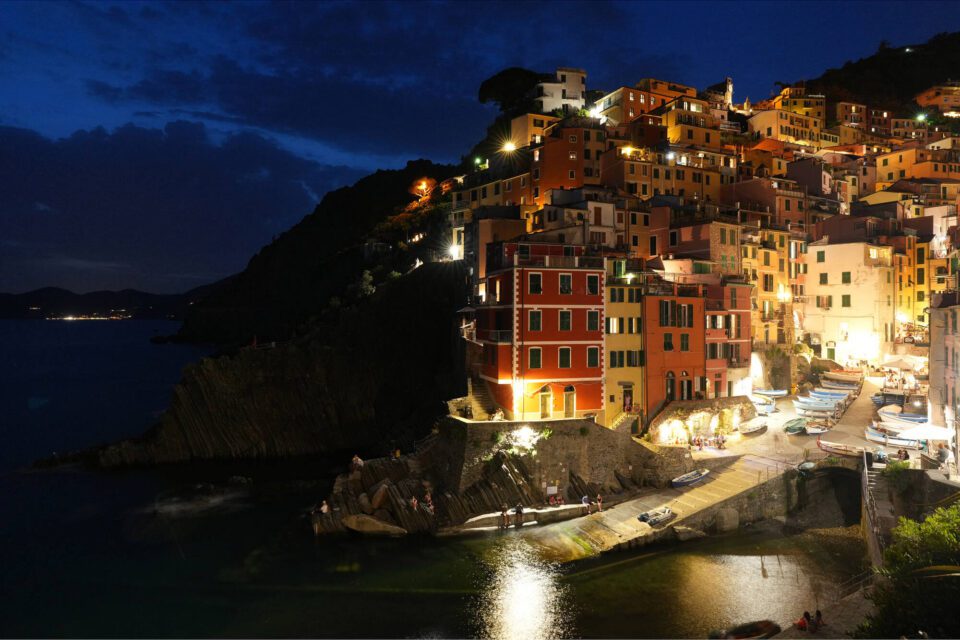 Press Release
Sony Electronics Introduces the FE 16-35mm F2.8 GM II Full-frame Zoom G Master lens, the World's Smallest and Lightesti Full-frame F2.8 Wide-Angle Zoom Lens

The FE 16-35mm F2.8 GM II Full-frame wide-angle Zoom G Master completes the second generation of standard and telephoto zoom lenses with a maximum aperture of F2.8, enhancing Alpha system capabilities

SAN DIEGO, Aug. 29, 2023 – Sony Electronics announces the launch of the wide-angle zoom lens G-Master™ FE 16-35mm F2.8 GM II, a 35mm full-frame α™ (Alpha™) E-mount lens that covers focal lengths from 16mm to 35mm with a maximum aperture of F2.8 over the entire zoom range.

FE 16-35mm F2.8 GM II (model SEL1635GM2) satisfies the needs of photographers and videographers seeking high-performance lenses, and with the descriptive power and high-speed AF (autofocus) unique to G Master, it is possible to fully bring out the high performance of our advanced camera bodies. With the expansion of this wide-angle zoom lens, a maximum aperture of F2.8 second-generationii zoom lens will be available, along with standard (24-70mm/ SEL2470GM2) and telephoto (70-200mm/ SEL70200GM2). These lenses, which are each the world's lightest in their categoryi, have excellent resolution performance, further strengthening the Alpha system, by capturing rich and varied shooting environments.

"The newest FE 16-35mm F2.8 GM II answers the call for all creators who want the highest performance lens in the lightest body," says Yang Cheng, Vice President, Imaging Solutions, Sony Electronics Inc.

World's smallest and lightesti high-resolution F2.8 wide-angle zoom lens
The FE 16-35mm F2.8 GM II has a new optical design that effectively arranges the extremely high surface precision XA (extreme aspherical) lens which achieves high resolution with a maximum aperture of F2.8 over the entire zoom range. This is made possible by creating an aspherical shape with a higher degree of freedom than before. In addition to the stunning G-Master bokeh expression with a wide angle, it offers an outstanding close-up performance throughout the zoom range, a minimum shooting distance of 0.22m and a maximum shooting magnification of 0.32x. Sony's original Nano AR Coating II suppresses ghosting and flares to capture clear images even when a strong light source comes into the frame. This is the world's smallest and lightesti wide-angle zoom lens with a total length of 111.5mm and a weight of approximately 547g, which is about 20% lighteriiithan the first-generation model.

Extraordinarily fast and precise AF that brings out the best in advanced bodies
FE 16-35mm F2.8 GM II includes the latest XD (extreme dynamic) linear motors that effectively work on high-speed drive. It achieves quiet AF that is suitable for both still images and movies and is up to twice as fast as conventional modelsiv. Even with high frame rate videos where focus shifts are noticeable, the subject is tracked with high precision. When combined with the Alpha 1 camera body, high-speed continuous shootingiv at up to 30 fps is possible with high-speed, high-precision, and quiet focusing.

Operability and reliability for comfortable shooting of both still images and movies
FE 16-35mm F2.8 GM II offers comfortable operability and excellent still image and movie shooting performance that meets the needs of professional and advanced hobbyist users. By reducing focus breathing during video recording compared to previous models, it is possible to achieve high-quality image expression without fluctuations in the angle of view. In addition, it suppresses the movement of the center of gravity during zooming and enables stable shooting, so any user can shoot comfortably with a gimbal. Operability has also been improved with features such as an aperture ring that can be clicked on/off with a switch, and two focus hold buttons that can be assigned a desired function from the camera body.

Fluorine coating is applied to the front lens, so dirt adhering to the lens surface can be easily removed. The dustproof and splash-resistant design allows the camera to be used safely even outdoorsv, giving greater freedom in shooting.

Pricing and Availability
The new FE 16-35mm F2.8 GM II will be available in Fall 2023 at a variety of Sony authorized dealers for approximately MSRP $2,299.99 USD, $3,099.99 CAN.

A product video on the new FE 16-35mm F2.8 GM II can be viewed here: https://youtu.be/Qxwt_e_xZLY

For more information about FE 16-35mm F2.8 GM II, please visit: https://electronics.sony.com/imaging/lenses/all – e – mount/p/sel1635gm2

Exclusive stories and exciting new content shot with the new FE 16-35mm F2.8 GM II and Sony's other imaging products can be found at www.alphauniverse.com, a site created to educate and inspire all fans and customers of the Sony Alpha brand.

About Sony Electronics Inc.
Sony Electronics is a subsidiary of Sony Corporation of America and an affiliate of Sony Group Corporation, one of the most comprehensive entertainment companies in the world, with a portfolio that encompasses electronics, music, motion pictures, mobile, gaming, robotics and financial services. Headquartered in San Diego, California, Sony Electronics is a leader in electronics for the consumer and professional markets. Operations include research and development, engineering, sales, marketing, distribution and customer service. Sony Electronics creates products that innovate and inspire generations, such as the award-winning Alpha Interchangeable Lens Cameras and revolutionary highresolution audio products. Sony is also a leading manufacturer of end-to-end solutions from 4K professional broadcast and A/V equipment to industry leading 4K and 8K Ultra HD TVs. Visit http://www.sony.com/news for more information.

Notes:
i As of the August 2023 product announcement. Compared to full-frame F2.8 16-35 mm zoom lenses that support autofocus. Sony survey. ii Standard zoom lens "FE 24-70 mm F2.8 GM II" / Telephoto zoom lens "FE 70-200 mm F2.8 GM OSS II" iii Compared to" FE 16-35 mm F2.8 GM" iv With the Alpha 1: "Hi+" continuous shooting mode. Effective at 1/125 sec. or higher shutter speed. v Not guaranteed to be 100% dust and moisture proof.

SOURCE Sony Electronics, Inc.