Sigma just announced three new lenses for various camera systems (L-mount, Sony E-mount, and Fuji X-mount) as well as announcing that three of their existing lenses will be added to the Nikon Z system. It's a total of six lenses – all branded as "Contemporary," with a mix of full-frame and APS-C. Here they are.
Sigma 17mm f/4 DG DN Contemporary
This $600 full-frame lens has an interesting focal length of 17mm and a light weight of 225 grams / 0.5 pounds. It's currently available for L-mount and E-mount systems only.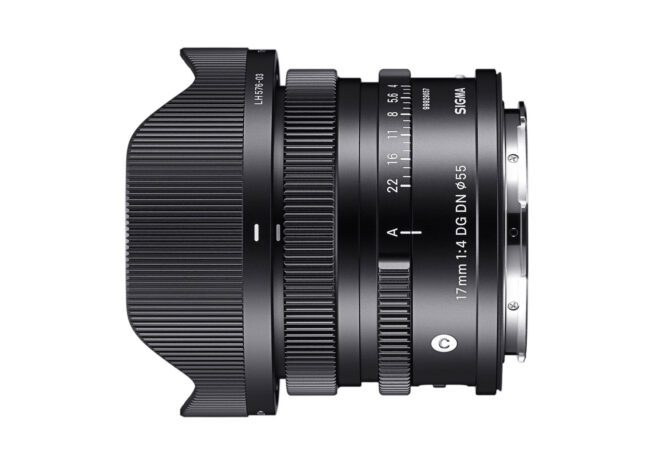 Because of the light weight and small size, this could make a great lens to throw in your bag and leave there. Lots of photographers (including me) are not constantly using ultra-wide lenses, but want to keep one handy for occasional use. The Sigma 17mm f/4 costs less and takes up less space than a typical wide-angle zoom, and, as a prime, it wouldn't surprise me if it has better image quality.
Even though the 17mm f/4 C is a lightweight lens, it has an all-metal construction – unusual these days, especially in autofocus lenses. The filter thread size is 55mm. Close-up photographers may find the 0.28x magnification interesting.
The 17mm f/4 C is available for pre-order and will begin to ship in late April. You can pre-order the L-mount version here and the E-mount version here.
Sigma 23mm f/1.4 DC DN Contemporary
The next lens that Sigma announced today is a 23mm f/1.4 APS-C lens. This lens is going to be available for the L-mount, Sony E-mount, and Fuji X-mount, although the Fuji version won't ship for a few more months.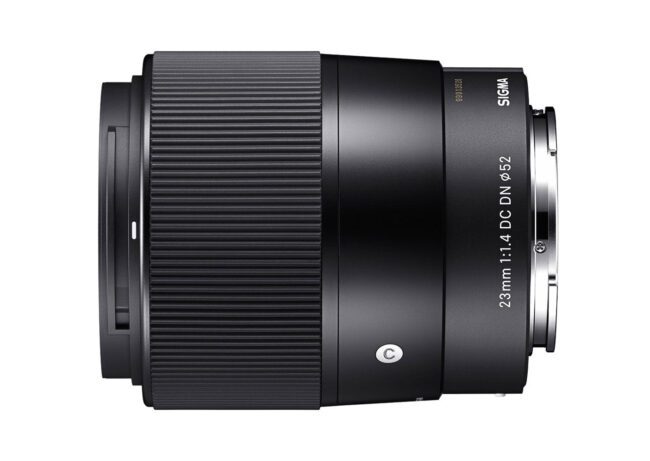 As a $550 lens, the Sigma 23mm f/1.4 C is directly competing against the Fuji 23mm f/1.4, a very well-received but $900 lens. It's also competing against the $300 Viltrox 23mm f/1.4 AF! We'll have to wait and see if the performance of the Sigma 23mm f/1.4 C makes it a good value compared to these alternatives.
In terms of other specifications, the Sigma 23mm f/1.4 has a 52mm filter thread, a meager 0.13x magnification, and a weight of 330 grams / 0.73 pounds. The L-mount version and the E-mount version are already available for pre-order, and they ship in late April. According to Sigma, the Fuji X-mount version will ship in summer 2023.
Sigma 50mm f/2 DG DN Contemporary
Lens number three is a full-frame 50mm f/2 available for the L-mount and Sony E-mount systems. What surprises me about this lens is the $640 price – definitely pricier than a typical "nifty fifty," especially from a third-party like Sigma. It's more expensive than the Panasonic Lumix S 50mm f/1.8 ($450) and much more than the Sony FE 50mm f/1.8 ($250).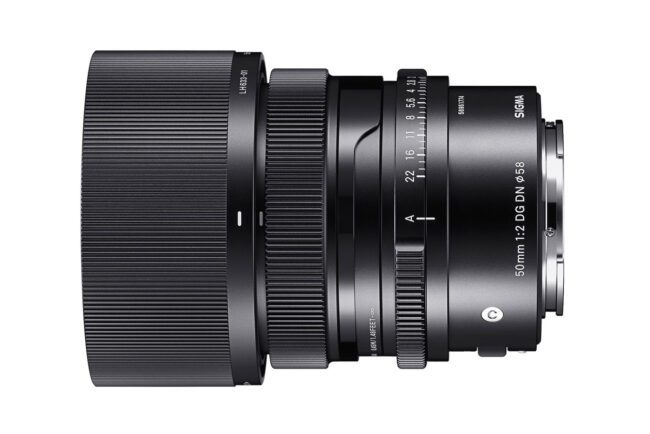 As with the 17mm f/4, the Sigma 50mm f/2 is an all-metal lens with a dedicated aperture ring. But this also pushes the weight on the high side for a 50mm prime, to 345 grams / 0.76 pounds. The aforementioned Panasonic Lumix S 50mm f/1.8 weighs 300 grams / 0.66 pounds by comparison, while the Sony FE 50mm f/1.8 is just 186 grams / 0.41 pounds. None of these lenses will break your back, but I must admit that I was surprised to see Sigma make a heavier, more expensive nifty fifty than the name brands.
Perhaps the reason is all about image quality. The 50mm f/2 C has a complex lens design of 11 elements in 9 groups. There are three aspherical elements as well as a Special Low Dispersion element to minimize chromatic aberrations. Even though the lens has Sigma's "Contemporary" designation rather than "Art," the price and features lead me to believe that they were prioritizing image quality with the 50mm f/2's design. Sigma also says that the lens "delivers performance comparable to the 50mm F1.4 DG DN Art," which is a very high bar.
The Sigma 50mm f/2 DG DN Contemporary is available for pre-order for the L-mount as well as for the Sony E-mount. It ships in late April.
Sigma 16mm f/1.4, 30mm f/1.4, and 56mm f/1.4 Contemporary
I've grouped these last three lenses together because they are all existing Sigma lenses – the difference is, as I covered last month, they're now available for the Nikon Z mount for the first time.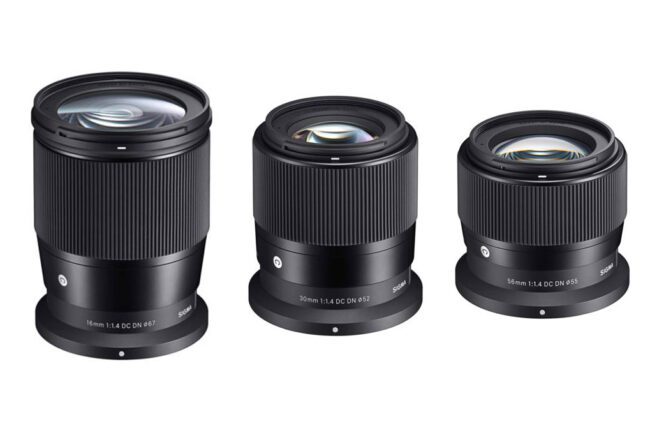 All three of these lenses are APS-C only (Nikon DX), but I take that as good news considering that Nikon has yet to flesh out their Z DX lenses. All three of these lenses will make for relatively light, bright, and inexpensive options for Nikon Z DX photographers.
Speaking of price, the lenses are $500, $400, and $500 respectively. Although these are reasonable prices in and of themselves, I'm a bit annoyed to once again see the "Z mount tax" take hold. For all other lens mounts, the same lenses are $450, $340, and $480 respectively.
Even so, these three would all be on my list if I shot with the Nikon Z DX system. The 16mm f/1.4 in particular is a compelling wide-angle option for low-light photography with DX cameras. You can pre-order the three lenses here: Sigma 16mm f/1.4 pre-order, Sigma 30mm f/1.4 pre-order, Sigma 56mm f/1.4 pre-order. Sigma's press release does not specify when they will ship, but it likely will also be late April.
You can read Sigma's official press releases here for the 17mm and 50mm lenses, here for the 23mm f/1.4, and here for the three Nikon Z lenses.