The best part about the Sensor Gel Stick, is that it can be re-used over and over again and with normal use can last for a long time. But what happens if the gel tip gets less sticky overtime or potentially even completely lose the stickiness property? Some of our customers apparently use the product heavily (even some gear rentals companies use the Sensor Gel Stick) and one of our customers reached out to us asking what to do in such situations. I forwarded the email to our German manufacturer and the response I received was quite simple – just wash it! Apparently, you can safely wash the Sensor Gel Stick with just tap water, let it air dry and it will be as good as new again. I had a hard time believing this, so I decided to test it out on my stick and then use it on my camera to make sure that it actually works. To my surprise, it worked perfectly fine and better yet, it became even more effective than before!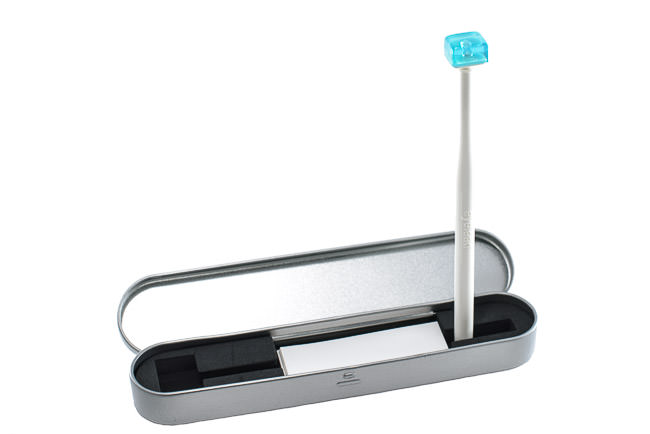 Here is the process for properly washing the Sensor Gel Stick:
Wash your hands with soap first to make sure that there is no oil / grease on your fingers
Wash the Sensor Gel Stick under clean, running tap water using your fingers – do not use any cleaning chemicals or solutions
Shake the water off, then air dry the gel part by leaving the product in a dry, dust-free environment
Once the gel is completely dry, use Sticky Paper to clean up the gel before first use
So if you end up dropping the Sensor Gel Stick on the ground or drop it on unclean surface, you do not have to waste your sticky paper – just give it a wash and you will be good to go!
If you end up with oil / grease on the gel and it won't wash off, some liquid dish detergents can be safely used to remove oil / grease as well (only do this as a last resort though).
Moose Peterson followed the above procedure and he seems to be very happy with the outcome.