Spencer's notes on AI, chatGPT, and the photography world resonate strongly with what I've personally been feeling for a long time. For years before the advent of AI in our industry, I was concerned with the "value" side of photographs. What is it that makes an image really worthwhile?
I'll stick to my field, wildlife photography. You can always photograph animals in a zoo or birds in an aviary and get easy, technically appealing shots. But when you do, how much are you learning about the animal's habitat, hardships, and natural life? Most of the time, there is no story behind the photo.
Regardless of aesthetic qualities, that's why photo below is almost worthless in my eyes. This is not a photo that required me to engage with my subject or understand it. It's a photo from an aviary in the suburbs of Prague. I wouldn't say it's exactly like typing a few prompts into an AI image generator, but it's not far from it, because there is no story behind the photograph. It required hardly any thought or creativity on my part to capture.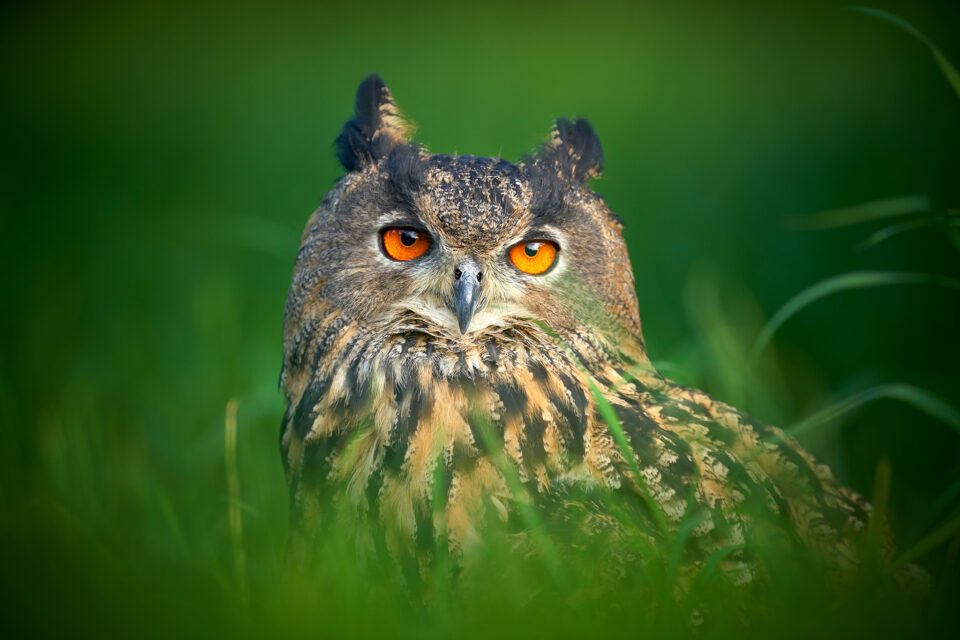 Was that a bit too deep for a weekly news roundup? Well, it's something that was on my mind as I scoured the web for the most important photography news of the week. Here's what I found for you.
Recent Announcements
Nikon Z50 firmware 2.40: No revolution, but a useful update that will come in handy, especially for videographers. Nikon Z50 gets eye-detection AF for video. In addition, the eye-detection performance in Auto-area AF mode has been improved. According to Nikon, the refresh rate for the focus area displayed in live view mode during subject tracking and when using face/eye detection focusing has also been improved.
New HDR sensor from Canon: 1.0-inch, back-illuminated, stacked, 12.6MP CMOS sensor with an industry-leading dynamic range of 148 decibels (dB). Canon does not achieve the high range by merging multiple photos with different exposures. The entire image is captured at once, eliminating blur when photographing moving subjects. The new technology is intended for security applications for now. However, the potential for civil use is obvious. See the details in the link.
A Cosina lens for Leica M mount, soon for Nikon Z: Have you ever dreamed of shooting at f/1? It's nothing but swirls of sugarplum bokeh, I'm sure. Already, Leica M rangefinder users have had access to the $1800 Cosina 50mm f/1 lens. Now, Nikon Z shooters will have a native version "under a license agreement with Nikon." The lens is manual-focus only but has electronic contacts for EXIF data. Ships in February.
The Rumor Mill
Rumored fast Canon wide-angle lenses
It's a big week for Canon lenses! Starting on the wide angle side of thing, there are two patents that seem likely to become actual products (which is far from a given with Canon patents). These are the Canon RF 14mm f/1.4L IS USM and the Canon RF 24mm f/1.4L IS USM. Both lenses are sure to be popular choices for night sky photographers or reporters working in challenging lighting conditions.
Via Canon Rumors
Another Great white will soon emerge in Canon waters
According to Canon Rumors, Canon is expected to introduce a new "big white" telephoto lens within a month or two. What exactly it will be is only something we can speculate about for now. But looking at Canon's existing portfolio of RF mount lenses, one can guess. My prediction is that the new lens could be a successor to the EF 500mm f/4L IS USM II or EF 200-400mm f/4L IS 1.4x.
Is Canon planning to introduce mirror telephoto lenses with AF?
This question is hard to answer, because it hinges on more patents. The patents in question would be an intriguing 300mm f/2.3 and 400mm f/5 lens. I'm generally not a big fan of mirror telephoto lenses. They have a fixed aperture, and they tend to produce strange bokeh. But mirror lenses are light, small, and cheap. If they can autofocus well, they could make great budget options for Canon photographers.
Via Canon Rumors
Photo Contest Corner
Pink Lady – Food Photographer of the Year
Topic: A number of categories where food is the central theme.
Fees: £30.00 for up to 5 photo entries.
Prize: £5,000 for overall winner. Up to £1,500 for individual category winners.
Deadline: February 5
Motif Collective – Street Photography Competition
Topic: Street photography
Fees: $12 to $36 (up to 6 entries)
Prize: Cash awards up to $10,000 to the top three photographers.
Deadline: February 7
Vital Impacts Environmental Photography Grant
Topic: Photographs submitted should demonstrate the entrant's experience of photographing a local conservation story. See the Vital Impacts website for more details.
Fees: $25
Prize: The two $20,000 grants will support the development of a documentary project on the work of an environmental story over the course of twelve months.
Deadline: February 7
Good Deals and New Sales
The continuous progress in camera development has helped older models drop in price dramatically. An example of this is the Canon EOS-1D X Mark II. This heavy-duty sport and wildlife camera is now priced at $2,999, half the original price. For Nikon, the D850 is also worth considering. It is now priced at $2,797 (which is $200 less than usual).
This trend is even stronger in IT. I brought you some MacBook deals last week, and here are a couple of other great sales from Apple. If you edit your photos on the go, a two-year-old Apple 16.2″ MacBook Pro with M1 Pro Chip for $2,199 (was $2,699) is a great performer. Do you edit your photos only at home? Then consider the Mac mini with M1 Chip for $549 (was $699). Apple doesn't often put their products on sale to this degree, other than for Black Friday.
Other Pages of Interest
The war in Ukraine leaves no room for making light of the situation. Still, an interesting post appeared on the Military Force Ukraine Twitter account. As a wildlife photographer, I sometimes camouflage myself in the field. But compared to Ukrainian snipers, I am very, very poor at this. Judge for yourself.
Let us take our attention away from earthly matters for a moment and look at the sky. Probably all of us who own a telephoto lens have tried to photograph the moon at some point, right? I remember being blown away some time ago when I saw the level of detail that can be captured from Earth. But it doesn't compare to what The National Radio Astronomy Observatory (NRAO), Green Bank Observatory (GBO), and Raytheon Intelligence & Space (RIS) have recently managed to do. If there were trees growing on the moon, you could count them in the photo. Here's a glimpse of Tycho Crater.
With the deadline for the Vital Impacts Environmental Photography Grant approaching, I'd like to introduce you to the name behind this project. It is world-renowned nature photographer and photojournalist Ami Vitale. Out of her many projects, I have chosen one that is personally close to my heart. It's about the last northern white rhinoceros male, Sudan. I went to see Sudan years ago at the nearby Dvůr Králové Zoo. Last year, unfortunately, I visited him at the National Museum in Prague. Attempts to save the species have failed despite best efforts. Here are the photos of the last of its kind.