At the beginning of this year, I made a resolution to try new things in photography, so I wouldn't get stuck in one place. They say it's good to occasionally leave the comfort zone of familiar routines and embark on an unexplored path. I ventured onto such a path yesterday when I photographed a wedding for the first time in many years. However, in the end, I found myself most enjoying capturing familiar wildlife subjects, such as "kids in flight."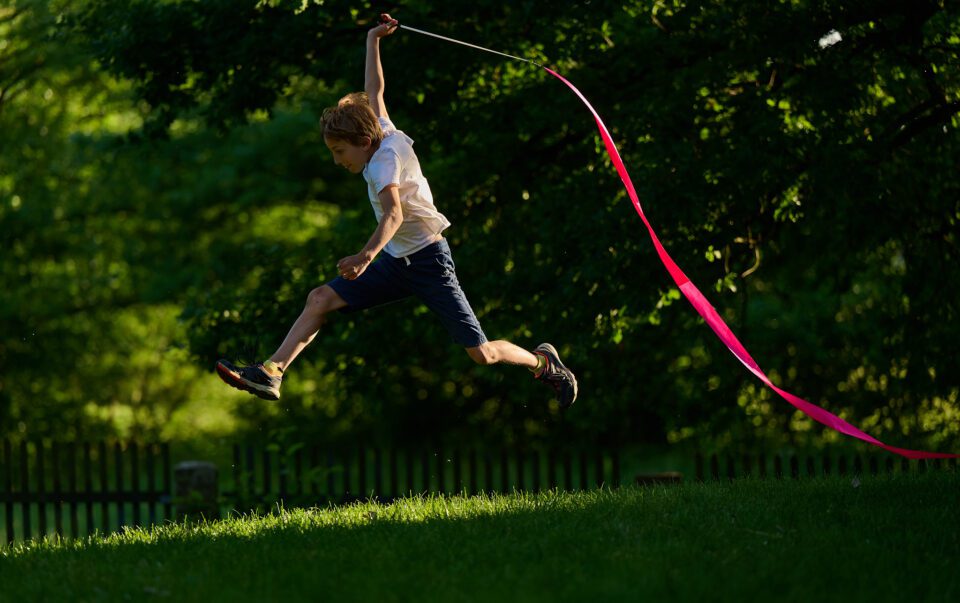 Recent Announcements
Finally! That's the shout heard from the windows of many wildlife and sports photographers after Tuesday's announcement of the Nikon Z 180-600mm f/5.6-6.3. I don't have to be clairvoyant to predict this lens will be a huge hit. Personally, I pre-ordered the lens when it was just whispered about, so you can expect my first impressions from the field soon. There was also the announcement of the Nikon Z 70-180mm f/2.8, completing Nikon's budget f/2.8 zoom trio. Two other smaller announcements this week:
Peak Design Micro Clutch: A simpler version of the Clutch model. The purpose of this hand strap is to securely attach the camera to your right hand for a firm grip. Unlike the original Clutch, only two fingers (middle and ring) are inserted into the loop, allowing more freedom for your index finger. It comes with an I or L plate that mounts to the bottom of the camera. The Micro Clutch will be available for purchase on July 11th at a price of $65.
Lit Duo 1: New product in the field of light meters, traditionally dominated by Sekonic. This model, when launched, will be aimed at video professionals. (Work is in progress on a model specifically designed for photographers.) It measures not just exposure, but also flickering, illuminance, and color temperature / spectrum.
The Rumor Mill
OM Digital partially reveals new upcoming lenses
As I informed you last week, the OM System lens family is about to be expanded with the new 50-200mm f/2.8 PRO telephoto lens. According to the new roadmap, there could also be a 50-250mm f/4.0.
Via 4/3 Rumors
Insta360: The tiny revolution
Insta360 recently made a big splash in the action camera business. On June 27th at 9 am EDT, the introduction of a new model is scheduled. Details are not yet available. However, based on the marketing slogan "tiny revolution," I think we can guess what the headline feature will be. In next week's "Photography News," I'll share whatever details are announced.
Leica's next camera? It could be an instant camera with a built-in printer
Leica has registered a new instant camera with FCC identification N5A8262. After the recently introduced Fujifilm Instax Mini EVO Hybrid Instant Camera, this could be the next news in the field of cameras for direct photo printing. However, these are not traditional film or Polaroid cameras. The word "hybrid" in the name means that you take pictures digitally, edit it in-camera, and then print what you need.
Via Leica Rumors
Photo Contest Corner
Audubon Community Nature Center 2023 Photography Contest
Topic: Plants, wildlife, and landscapes (youth and adult divisions)
Fees: Each photo entry costs $15
Prize: The winner of each category in both youth and adult divisions will win $200. There is also a Community Choice award of $200 for the photo that gets the most votes in both the adult and youth divisions.
Deadline: July 2
Portrait Photography Collective 2023
Topic: Portrait
Fees: 1 to 6 entries (£9 to £32)
Prize: All prize money is generated from entry fees: Winner will receive 35% and Runner-up 15%.
Deadline: July 2
Portrait is the theme for this months competition
Topic: Portrait
Fees: 1 to 6 entries ($12 to £36)
Prize: Cash awards up to $10,000 to the Top Three Photographers.
Deadline: July 7
Good Deals and New Sales
B&H Photo is running a Sony Summer Trade-in Event until July 7. During this event, you can sell your aging camera or lens, receive a trade-in bonus of up to $300, and then save additional money on the camera or lens that you buy. It works out to a maximum of $500 in savings, plus the cost of the equipment you sell. Here are the relevant products:
I'll also mention a sale on a portable external recorder, like the type I use to record ambient nature and bird sounds. The Zoom F3 Portable Field Recorder was $300, now $250. Its preamp has a very low noise floor, which is especially useful just for recording relatively quiet nature sounds.
Other Pages of Interest
Did you buy a Nikon Z8? You'll want to know if yours is one of the cameras affected by the recall. This is because in rare cases, the lens cannot be rotated to the locked position. If your camera's serial number is among those affected, Nikon has agreed to cover all costs associated with the repair. See here for details.
I am happy to say that the stories of DPReview's death were greatly exaggerated! (In fairness, DPR was the one who shared those stories.) It seems the show goes on. The new owner of DPReview is Gear Patrol. You can read the news right here on DPReview.
A bit of inspiration to end with. Last week, the results of two competitions were announced, both having one thing in common – flying objects. One one hand is the Drone Photo Awards 2023 competition, and on the other, the Audubon Photography Awards. If you're a fan of aerial photography or photos of birds, check out the remarkable winning images.
Enjoy the beginning of summer, and may it bring you plenty of creative inspiration and good light.