When a wedding photographer comes home without a single photo on his memory card, it's a bit of a tragedy. When the same thing happened to me today, I grabbed a coffee and a cookie and sat down at my computer to share it with you. Just imagine. You get up at 5:30 to catch the nice morning light. Then you spend three hours hypnotizing an empty branch while waiting for a kingfisher. You already know every detail of the branch. You know intimately the spider that weaves its web and the unfortunate mosquitoes that get caught in it. And the kingfisher? Whistling from somewhere far away. When your back and butt are sore, you can't stand it anymore, so you pack your camera and leave the hide. That's when the whistle comes and the kingfisher finally perches on the branch. Just like that, a few meters away from you. This is how the kingfisher said goodbye to me, and this is how I say hello to you, while you are reading this week's Photography News.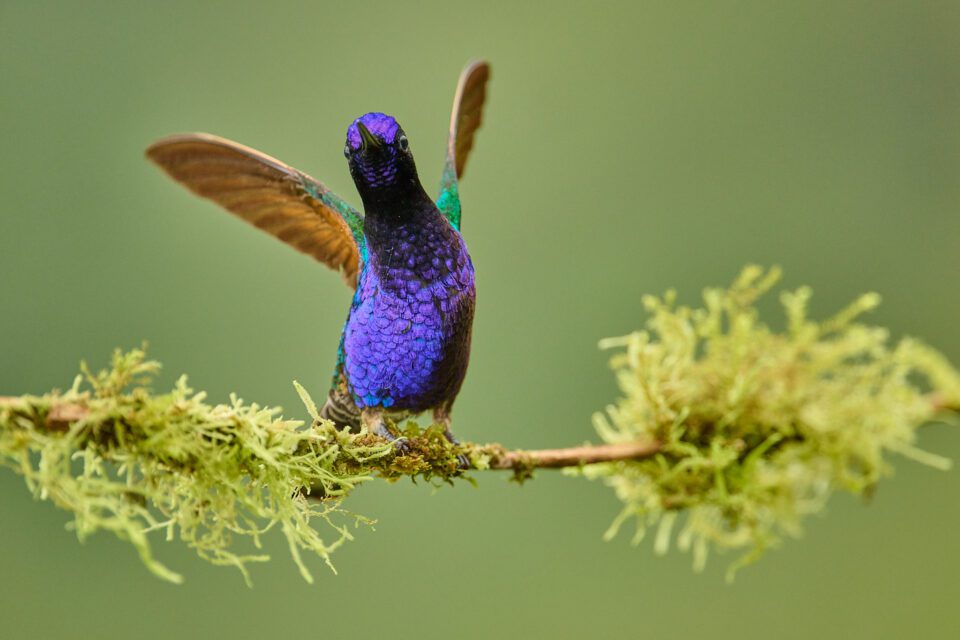 Recent Announcements
Kenko KC-WP06: Point-and-Shoot cameras are not dead! At least not completely. In the holiday season, Kenko has introduced a "beach" camera that can be an alternative to your smartphone. The tiny 1/3.2 CMOS sensor has a resolution of 8MP. The prime lens is a 25.5mm full-frame equivalent. It only shoots JPEGs, but the camera is IP58-rated, which allows underwater photography up to 3 meters (10 feet) for up to 30 minutes. The price should be around $125.
Zeiss DTI 1, DTI 3 Gen 2, DTI 4, DTI 6: Four thermal imaging cameras that differ mainly in optical performance, sensor resolution and, of course, price. The cameras are designed for observing warm-blooded creatures such as birds and mammals. Body temperatures that differ from the environment can reveal the whereabouts even of the most well-camouflaged bird. Wildlife photographers can help scout using a camera like this. Prices range from $1,900 to $5,400.
Vaonis Hestia: The 500g telescope, with its small size (17 x 24 x 5.5cm) and book-like shape, is intended to turn your smartphone into a window to the universe. Virtually any smartphone can be attached using the magnetic holders. To magnify the image, Hestia uses a system of lenses and prisms that sends the image to the phone's sensor. The included app is not only for capturing images, but also for education. The Vaonis Hestia is available on Kickstarter for $189. As always, Kickstarter does not guarantee the product will ship. But with almost $1,000,000 raised, this one is probably on good footing.
The Rumor Mill
Nikkor, or Nonikkor? That is the question
If, like me, you fondly remember the good old Nikkor AI-S lenses with the color markings on the aperture ring, you have a few options. You could leave the memory alone and opt for modern lenses; you could buy an old Nikkor and embrace the character of an old, used lens; or you could go for a Nonikkor.
Despite the similar name, Nonikkor is not owned by Nikon – rather, they are a line of lenses from Astralab. The two current Nonikkor lenses are both 35mm lenses. Both are heavily inspired by the design of older Nikon lenses – one from the 1960s and one from the 1980s. Now, according to Nikon Rumors, a Nonikkor 24mm f/1.7 will be next addition to the portfolio – although, as an APS-C lens, it is also serving the purpose of a 35mm.
New addition to the Viltrox f/1.2 lens family
The recently introduced Viltrox 75mm f/1.2 APS-C lens will soon get a wider sibling. With the exception of Fujifilm, most camera makers don't seem to take their APS-C segment too seriously. This opens up an opportunity for third party manufacturers like Viltrox. After their new 75mm, the next APS-C lens should be the 27mm f/1.2. This fills the gap between the existing Viltrox lenses, which have focal lengths of 23mm and 33mm at f/1.4. Viltrox is thus about to put another interesting piece in its growing portfolio.
Will the Canon EOS R5 Mark II have a 60MP sensor?
You remember the days when the Nikon Z8 was the subject of heated debates in rumor forums. One of the most discussed features was the sensor resolution. Very often, people guessed (or wished) that the Z8 would have 60MP. In the end, this didn't pan out – I'm glad for that, because it allowed for higher frame rates. But would you have wanted this resolution in your camera?
In a similar situation to Nikon back then, Canon now finds itself with an eagerly-awaited EOS R5 Mark II. This should appear sometime in the first half of 2024. Rumors are saying that it will have a 60 megapixel sensor, as well as 8K 60p recording – maybe even 8K 180p. Personally, I would take this particular rumor not with a grain, but with a lump, of salt.
Even 8K 60p would require cooling improvements in the R5's small body. Otherwise, the memory card slot would turn into a toaster. That's a mistake Canon surely doesn't want to repeat.
Via Canon Rumors
Photo Contest Corner
Topic: Wild Life and Wild Land (see the details here)
Fees: £9 to £32 (1 to 6 entries)
Prize: 50% of the income is returned as prize money. Of this, 35% goes to the winner and 15% to the runner-up.
Deadline: July 31
Wildlife Photography Contest 2023 by The Artist Gallery
Topic: Wildlife photography
Fees: $10 to $35 (1 to 5 entries)
Prize: 1st place will receive 15%, 2nd place will receive 10%, and 3rd place will receive 5% of the money collected from the contest registration fees.
Deadline: July 31
Good Deals and New Sales
Although the next school year has not begun in most places, it's still time to think about the future. That may be the message behind the "Back to School Specials" discount promotion currently running at B&H Photo. So, what equipment, other than a ruler and sharpened pencils, should you start the school year with? Here are a few deals that stood out:
Cameras:
Lenses:
Tripods:
Bags:
Other Pages of Interest
It seems that in the case of the Nikon Z8, "when it rains, it pours." After some initial problems with the mount, which I informed you about at the beginning of the summer, another issue has appeared. A small number of users are reporting that the strap lugs have fallen off of their camera, resulting in the camera falling and being damaged. You can read more about this issue here.
Have you ever heard of two planets sharing the same orbit around their home star? No, it's not a metaphor for the harmonious coexistence of a married couple. Scientists using the Atacama Large Millimeter/submillimeter Array (ALMA) have discovered this phenomenon for the first time. See what ALMA looks like in this video from the mountains of Atacama, and read about the discovery here.
If you're thinking of buying a fisheye lens and also like rarities, you could combine the two things. There's a very rare Nikon Ai 6mm f/2.8 on eBay, which was selling for 130,000 Euros. If you don't know about this lens, I recommend you at least take a look at it – the listing had an error and is no longer live, but you can still see pictures of the lens in all its glory. This is a real photographic oddity.
And at the very end, something for amusement. The Comedy Pet Photo Awards, which focuses on funny pet photos, has its finalists. Start the new week with a laugh.