This weekend, April 22, fell on the 53rd anniversary of International Earth Day. This celebration of our beautiful planet is currently being held in 193 countries around the world. The purpose is to support and promote environmental protection. Hopefully, you were able to get out into nature on Saturday, at least for a little while. Preferably with your camera, of course.
As for me? I set my alarm for 5am, had a quick cup of coffee (okay, actually two), and headed out into the woods to enjoy the peak of birdsong activity. I'm sharing a visual part of that song here, but soon you'll be able to read an article that will include real voices from behind-the-scenes of my shoot.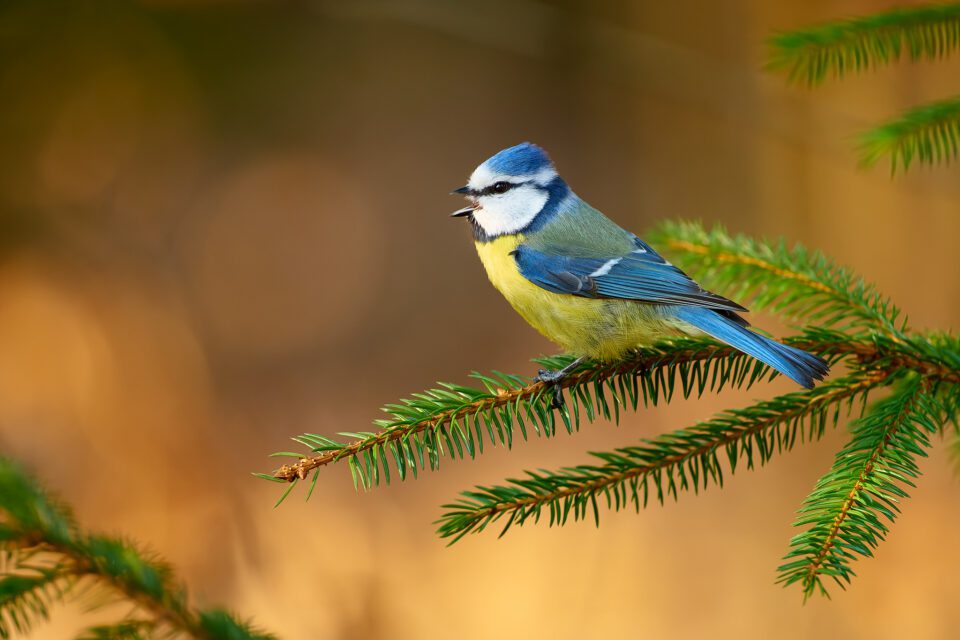 Recent Announcements
We already informed you about the announcement of the new Nikon Z 12-28mm f/3.5-5.6 PZ VR and Canon RF 100-300mm f/2.8 L IS USM lenses last week. What other photo news has seen the light of day?
The Rumor Mill
SIGMA 150-600mm f/5-6.3 DG DN OS has better image stabilization
When my eyes fell on the first two words in the headline, "Sigma announced…" and I saw a new version of their popular telephoto zoom lens in the picture, I perked up. I was a bit hopeful that this Sony E and Leica L compatible lens would expand the field of potential users to include photographers with Nikon and Canon cameras. However, instead of new mounts, the lens will get new firmware. This should significantly improve the optical stabilization of the lens and bring its performance on par with the original lenses. From the current 4 stops to 6.5 stops at the wide end and up to 5.5 stops at the long end.
First leaked images of Viltrox 27mm f/1.2 Pro AF X
The development of this lens for Fujifilm and Sony APS-C cameras was announced by Viltrox some time ago. However, the specs and optical performance were unknown. We will have to wait a little longer for the answers, but now we've seen some images of the lens in action. At Fuji Rumors, you can see it side-by-side against the existing Viltrox 75mm f/1.2 PRO XF.
Photo Contest Corner
World Nature Photography Awards 2023
Topic: Animals in their habitat, Animal portraits, behavior, plants and fungi, urban wildlife, planet Earth's landscapes and environments, underwater, black and white, nature art, nature photojournalism, people and nature
Fees: £30.00
Prize: Grand prize of $1000 and the title of World Nature Photographer of the Year.
Deadline: June 30
Earth.Org Global Wildlife & Natural World Competition 2023
Topic: Wildlife in peril, human impacts on the environment, climate action
Fees: Free
Prize: Four prizes with a total value of $2,000
Deadline: April 28
Objetivo África: Public spaces in Africa 2023
Topic: Photographs that best promote the positive aspects of the African continent in public spaces in Africa.
Fees: Free
Prize: First award: 1000€, Second award: 500€, Third award: 300€
Deadline: April 28
Good Deals and New Sales
There are some very interesting discounts going on at Nikon right now. So much so that Spencer has dedicated an entire article to them. Let's see where else you can save this week.
For a really interesting price, you can get a 4TB SSD from Sandisk – the SanDisk 4TB Extreme PRO Portable SSD V2 is on sale for $320 (was $1,000)! The SanDisk 4TB Extreme Portable SSD V2 is also on sale. However, the lack of PRO in its name means a slower read and write speed.
At Canon, a sale on a few interesting lenses caught my eye. The Canon RF 100-500mm f/4.5-7.1 L IS USM lens is sort of the gold standard for those who don't want to spend over $10,000 on an exotic super-telephoto lens, but still want to get Canon L-class quality. Now you can get this lens for $2,700 with a $200 discount. The small, light, and relatively fast Canon RF 70-200mm f/4 L IS USM lens (will we ever see a similar lens from Nikon?) now sells for $1,499 (was $1,599). Other sales include the Canon RF 100mm f/2.8 L Macro IS USM for $1,199 (was $1,299) and the Canon RF 14-35mm f/4 L IS USM wide-angle zoom lens for $1,399 (was $1,499).
Other Pages of Interest
The World Press Photo 2023 competition is over, and we already know the overall winners. The prestigious World Press Photo of the Year award goes to Evgeniy Maloletko's photo from Mariupol, Ukraine. The image shows the evacuation of an injured woman after a Russian missile attack on a local maternity hospital. To see the other winning photos and read the stories behind them, visit the WPP website.
Not everything flying in Ukrainian skies right now are enemy missiles. A bright, glowing object that recently terrified residents of the Ukrainian metropolis of Kiev was probably a meteor. You can watch a video of the natural phenomenon on the BBC website.
Finally, a story with a happy ending. Endemic species inhabiting remote islands tend to be very vulnerable, in part because of human-introduced predators such as cats and rats. Take the Black Robin, which inhabits the tiny island of Little Mangere off New Zealand. In 1980, only 5 individuals of the entire species remained, including a single fertile female. Now, there has been something of a rebound. You can see a photo of this rare bird and read the rest of the story on the BirdLife International website.