In exactly one month, I will be on a plane heading to the country with the greatest bird diversity in the world. A country whose coastline is bathed by the Pacific and the Caribbean waters. Do you know what country it is I'm talking about? Here's another hint – it has both one of the wettest places on earth with an annual rainfall over 10 meters, and another region that's a total desert. If you hadn't already figured it out, I'm talking about Colombia.
Not only do I intend to get inspiration and photos for my next articles there, but I'd also like to test out a few new things (including some new equipment). By the way, is there any piece of gear you'd like to read our review on? I'd love to hear from you in the comments section of this Photography News.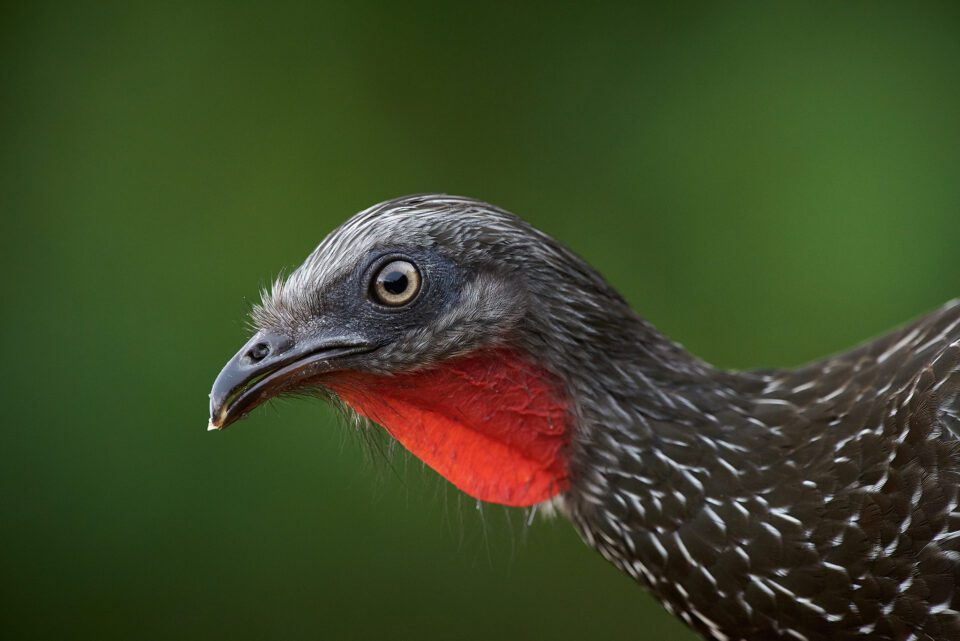 Recent Announcements
Sony FE 20-70mm F4 G: Recently rumored, now a reality. A relatively compact zoom with a unique 20-70mm range for Sony E-mount. The lens has three dedicated rings for aperture (allows smooth aperture change), zoom, and focus. Other features include sealing against dust and moisture, a minimum focus distance of 0.25m (in MF mode), weight 488g, filter thread 72mm. Available from February for $1,098.
MacBook Pro and Mac Mini with M2 chipsets: Year-end sales predicted the coming change. The newest generation of Macs is getting the latest M2 chipset. The change translates to more power, an hour more battery life on both MacBooks (up to 22 hours), expanded options for connecting 4K and 8K monitors via HDMI 2.1, and more. The price depends on the configuration you choose. The 14-inch MacBook starts at $1,999. The 16-inch version in the highest configuration is priced at $6,099.
The Rumor Mill
Sony will add to its range of pro telephoto lenses
After the FE 400mm F2.8 G Master OSS and FE 600mm F4 G Master OSS lenses, Sony is about to fill a gap in the range. The holy trinity of pro telephoto lenses has always included the 300mm lens with a maximum aperture of f/2.8. And that's the lens whose development Sony recently announced. But apart from the focal length and maximum aperture, the press release doesn't mention much. No wonder. The lens is not expected to be introduced until early 2024.
Two nifty fifties for Sony
As if Sony's own pace of new lenses wasn't enough! Include other manufacturers in the growing list of lenses, and Sony users will have a hard time choosing. For example, according to Sony Alpha Rumors, Sony is about to introduce a new 50mm f/1.4 lens. But around the same time, Sigma is about to make a similar move. Two lenses with the same specifications? The prices probably won't be dramatically different either. Sony already has the 50mm f/1.2, so this lens will target more affordable waters.
Will Tamron bet on unconventional zoom ranges?
Judging by the newly patented lenses, it seems so. The currently sold pair of Tamron 28-75mm f/2.8 and 70-180mm f/2.8 lenses are aimed more at those who want a fast zoom with a more or less traditional range. The patented 28-100mm f/2.8 and 35-150mm f/2.8 lenses change the established rules, though. We'll see if these lens designs leave the patent office files and become a reality.
Photo Contest Corner
Australian Geographic Nature Photographer of the Year 2023
Topic: There are ten categories in the Competition.
Fees: A$38.00 for the first image and A$22.00 for each subsequent image. Junior category has a significant discount.
Prize: Overall winner wins A$10,000 cash. Each of the open category winners receives A$1,500 and the runner-up of each category receives A$500.
Deadline: January 27
Topic: The name of the competition is also its theme, Let Nature Thrive.
Fees: £5 per entry (only in category 18 and over)
Prize: Three categories graded by age. Winners will receive £50, £100 and £200.
Deadline: January 30
Topic: "What happens when you put a frame—in the form of a doorway, window, mirror, casket, another picture, or some other structure—in the photograph itself?" The theme of this competition are frames within frames.
Fees: $35.00 for submission set of 5 images. $5.00 for each additional image.
Prize: Up to seventy-four images will be selected by the juror for exhibition at Praxis Gallery. Your photographs may be among them.
Deadline: January 31
Good Deals and New Sales
If the MacBook Pro with the new M2 chipset is overkill for you, then there's still an option to go for the M1 chipset variant. For instance, a tricked-out 16-inch model with M1 Max 10-Core Chip, 32GB Unified RAM, 1TB SSD, and 32-Core GPU is now priced at $2,999 (was $3,499).
There are also many other sales for MacBook Pros and for MacBook Airs going on right now, including other $500-off sales. If you're in the market for one, now is probably the time to bite the bullet.
Other Pages of Interest
Maybe you're the owner of a fast camera, or maybe you just want to future-proof yourself. Either way, you might want to know what the fastest CFexpress cards are today. Well, Alik Griffin has you covered. After testing a bunch of cards for the Nikon Z9, he concluded what the fastest cards are. I'm going to spoil the point a bit and give away the top three spots, but for the full list, I encourage you to check out his link:
What about another ranking? This time, we'll take a look at the best-selling consumer cameras and lenses in their country of origin, Japan. The BCN awards are based on data collected directly from 2/3 of major retail stores in Japan (pretty impressive data set) albeit skewed toward cheaper, higher-volume cameras. In the closely-watched mirrorless category, Sony (29.4%) has ceded the top spot to Canon (31.7%). What is interesting is how high OM Digital Solutions (Olympus) stands in the mirrorless camera segment. Their cameras are in third place in the survey with 14.3% by volume. Here you can see how the rest of the field fared.
At the end of this Photography News, here's my usual portion of inspiration for the week. This time, it takes the form of the best photos of the Ocean Art 2022 Underwater Photo Competition. Hold your breath and enjoy the beauty of the underwater world.