There are some subjects that I could keep photographing forever and never feel bored. My favorite might be the abstract patterns of sand dunes – small in size compared to a grand landscape, but no less striking. To me, finding hidden compositions in the desert is like searching for buried treasure.
Today, in the spirit of desert photography, I've sifted through the sands of the internet to bring you this week's biggest photography news.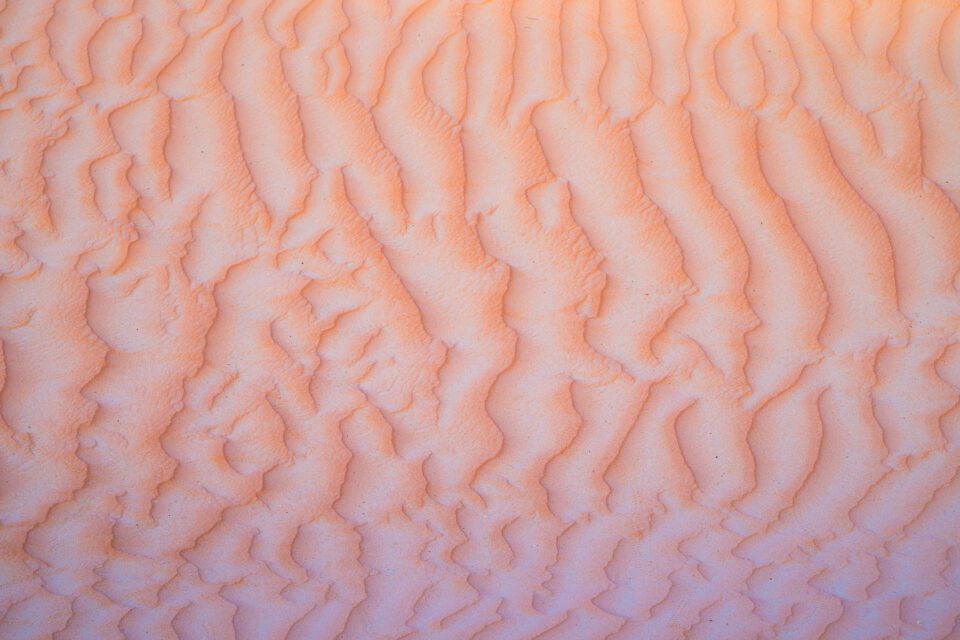 Recent Announcements
The Rumor Mill
More details on the upcoming Canon EOS R100?
The newly rumored specs are similar to prior rumors for the R100, with reports of a 24 megapixel APS-C camera that has 4K 30p video, dual pixel AF, and no viewfinder. One difference is that the new whispers suggest a 12 FPS limit, rather than a 14 FPS limit, as was rumored earlier.
Via Canon Watch and Canon Rumors
Hopes, but no news, that Sony will use FX30 sensor in new APS-C cameras
It's been a while since Sony updated their stills-oriented APS-C cameras with new sensors, or anything other than minor refreshes with the a6100, a6400, and a6600 (all from 2019). The new FX30 cinema camera, however, has a 26-megapixel BSI sensor that would be a good candidate to refresh the rest of Sony's APS-C lineup. Maybe this falls more under the category of "wishful thinking" than "rumors," though.
Via DPReview
Photo Contest Corner
Petapixel's Wild Personalities Photo Contest
Topic: Wildlife expressing their personalities
Fees: Free
Prize: Grand prize expedition to Galapagos, plus Olympus gear ($23,680 combined value); four finalists get Olympus gear + Lindblad jacket ($2110 value per finalist)
Deadline: October 14
Topic: Fine art photography
Fees: Amateur – $15 single photo, $20 for series; Professional – $20 single photo, $25 for series
Prize: $2000 for amateur grand prize; $3000 for professional grand prize
Deadline: October 9 for early entry (final deadline February 12, 2023, but higher entry fees)
Topic: Color photography
Fees: $20 (amateur), $25 (professional)
Prize: $1000 (amateur grand prize), $2000 (professional grand prize)
Deadline: October 23
Good Deals and New Sales
Canon just launched a huge sale, with up to $400 off their lenses, mostly for EOS R mirrorless cameras. Some highlights include the RF 100mm f/2.8L Macro ($1000, was $1400); the RF 14-35mm f/4 ($1300, was $1700); and the 70-200mm f/4 ($1500, was $1800). You can see all the lens deals here.
Some long-awaited Nikon Z equipment is finally starting to appear in stock. The Nikon 100-400mm f/4.5-5.6 and Tamron 70-300mm f/4.5-6.3 are both in stock at Amazon, and the Nikon Z9 was in stock there earlier this week. Availability can change with the wind, but both of the prior links will send you to in-stock products at the time that I'm publishing this article.
Other Pages of Interest
After six years of design and construction, DJI has opened their new headquarters in Shenzhen, China with a beautiful building they call Sky City. Even when most segments of the camera market have been losing volume or stagnating over the past decade, drones have (perhaps literally) skyrocketed in popularity. DJI has some lofty goals for the building that you can read about here.
Those of us who hate NFTs will be glad to hear that this pyramid scheme that lured in artists and damaged the environment is coming crashing down. The value of NFT trades this month was a mere 2.7% of its high in January, according to Bloomberg. Maybe the days of otherwise reputable companies like Canon joining in on the misguided hype will finally be over.
NASA announced that they're studying the feasibility of servicing the Hubble Telescope and raising it into a higher orbit with the help of a SpaceX Dragon spacecraft. This would extend the life of the famous telescope, which is otherwise set to re-enter Earth's atmosphere in the late 2030s. However, no mission has been planned yet; NASA and SpaceX are just looking at the possibility. Here's hoping they find a way to make it happen!