This Saturday, I saw a very inspiring lecture by my friend and fellow photographer, Petr Bambousek. Apart from the great photographs, Petr's use of a quote by Albert Einstein caught my attention. "Insanity is doing the same thing over and over and expecting different results." In the context of the lecture, Petr was saying that we shouldn't be afraid to step out of the comfort zones as photographers. Trying new things is the best way to ensure variety in our portfolios. And this brings me to the quote that adorns my kitchen wall: "Variety is the spice of life." Today, let's take a look at the variety of photo-related news from this past week.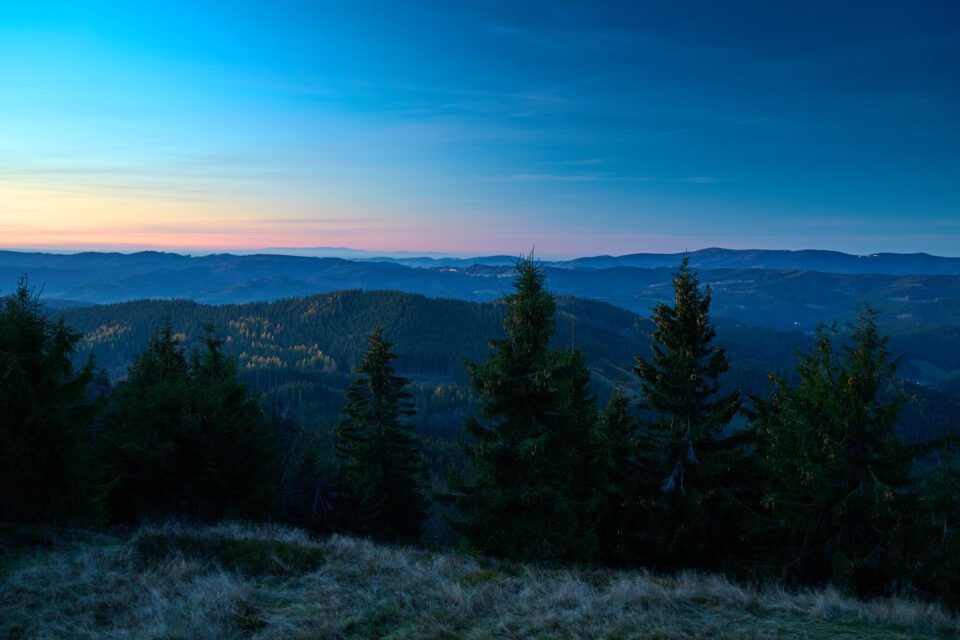 Recent Announcements
Nextorage B1 Pro CFexpress Type B: The new champion in memory card speed. With (theoretical) maximums of 1950 MB/s read speed and and 1900 MB/s write speed, it surpasses the previous leader, Lexar's DIAMOND Series (1900 MB/s and 1700 MB/s respectively). Available only in the country of origin, Japan, for now.
SIGMA 18-50mm f/2.8 DC DN: A new lens for Fujifilm X-mount APS-C cameras. Provides a 27-75mm full-frame equivalent view. Consists of 13 elements, three of which are aspherical and of which is one Super Low Dispersion. The filter thread diameter is 55mm. Available for $549.
Yongnuo 35mm f/2 Z DF DSM: An interesting 35mm lens for Nikon users, at about a third of the price of the Nikon Z 35mm f/1.8 (although only about $50 cheaper than the Z 40mm f/2). It has an aluminum alloy barrel and nine lens elements – including two with a high-refractive index, one extra-low dispersion element, and one aspherical element. The lens firmware can be updated via USB-C port. Available (so far) only in China, for about $250.
The Rumor Mill
Canon's plan? Lower segment first!
Last week, I wrote that the expected Canon R1 flagship is not currently the company's top priority. Today, their bigger priority becomes clearer: bolstering their position in the less expensive market. According to Canon Rumors, the next camera could be an RF-mount successor to the EOS M series. Specifically, the new camera is expected to be named the EOS R50, harkening to the M50 from their now-obsolete M mount. It's also expected that Canon will announce an RF-S 22mm f/2 STM lens to go along with the camera. We can expect both the camera and the lens in the first quarter of 2023.
When will we see the third generation of Sony a9?
According to Sony Camera News, the answer is in early 2023 – at least for widespread sales. (It's possible that the a9 III has already been glimpsed at the FIFA World Cup and the Asian Winter Games.) The third generation of the a9 should retain the 24 MP sensor (stacked CMOS), but the other specs should reflect the three-year gap from the previous generation. For example, it's expected to have blackout-free 30 FPS continuous shooting, 14-bit lossless RAW, a large buffer, a newer image processor, a 240 FPS EVF, and so on.
What lenses will Sigma surprise us with?
It's hard to say yet. A relatively brief email received by Nikon Rumors from a Sigma Benelux source leaves a lot to the imagination. According to this source, Sigma should introduce "a number" of mirrorless lenses for Nikon Z-mount next year. Unfortunately, the source did not reveal which lenses they will be. What about you – what lenses from Sigma would you like to see on the Nikon Z-mount?
Five wide-aperture primes from Tamron
According to Digicame Info, Tamron's lens portfolio could grow to include up to five new wide-aperture lenses. The information is based on newly filed patents in Japan. Which lenses could see the light of day? 28mm, 30mm, 35mm, 40mm, and 50mm, all with a maximum aperture of f/1.4. The future will tell which of the patents will eventually turn into reality.
Photo Contest Corner
ASFERICO Nature Photography Competition 2022
Topic: Landscape, Underwater worlds, Mammals, Birds, Other animals, Plants and fungi, Composition and forms, Man and nature
Fees: €25 (max 30 entries). For young photographers (aged 17 and under on the opening date of the competition), subscription is free.
Prize: €3000 for the overall winner. €500 for category winners (€250 for runners up). €200 for young photographer winner.
Deadline: November 30
Topic: Open Color, Macro, Nature, Portrait
Fees: 1 photo is free (up to $45 depending on the number of entries)
Prize: Total of $775 USD in the prize pool ($175 for the overall winner)
Deadline: December 1
Topic: Monochrome photography
Fees: $35 for up to 5 Images, $6 for each additional image up to 15.
Prize: 35-40 selected images will hang in the SE Center's main gallery space for approximately one month with the opportunity to be invited for a solo show at a later date.
Deadline: December 4
Good Deals and New Sales
With the upcoming Black Friday and the ongoing Holiday Deals, it's probably the best time of the year to buy camera equipment. Most major brands are currently selling at a significant discount. You can scroll through the different deals from Sony, Nikon, Canon, Fujifilm, Panasonic or Olympus if you're still missing something in your photo backpack.
Don't have a photo backpack yet? It's a far more suitable choice than a shoulder bag for outdoor walks with your camera. Some of the best photo backpacks are made by Shimoda. You can buy some models like the Action X30, X50, or Explore v2 25 for up to $93 off the usual prices.
Some of SanDisk's memory cards are selling for a great price now, with certain memory card sets up to $390 cheaper than usual. Memory cards go on sale all the time, so never buy them at full price – but considering the time of year, these may be the lowest prices we'll see until Black Friday of 2023. Likewise for the SSD sale from the same manufacturer – the SanDisk 2TB Extreme Portable SSD V2 is currently selling for $150, a fraction of the original price of $450.
Other Pages of Interest
This week, after several delays, the Artemis 1 mission finally launched successfully. The most powerful rocket in history carried the Orion spacecraft into space. Although it is still an unmanned flight, the module is equipped with a number of cameras. So, we will soon see breathtaking images of our planet and the surrounding universe in remarkable quality. Here are photos from the launch, which occurred at the Kennedy Space Center on November 16, 2022 at 01:47:44 EST. (NASA is very specific about their reported launch times!)
One mission starts, and another slowly ends. The InSight lander, which has been on Mars since November 26, 2018, has likely sent its last series of images back to Earth. That's because the solar panels supplying power to the lander are so covered in dust that they can no longer keep the systems running. It appears that InSight will go silent after four good years of service.
For my last link, I'll come back down to Earth, and then a bit lower. To be precise, here's a look at the creatures inhabiting the least-explored part of our planet – the deep sea floor. Looking at the animals that inhabit this environment, I feel like I'm looking at alien life forms.
I wish you good luck and good light for the week ahead.