Photography companies can remind me a bit of cicadas. You wait for ages and ages, and there's no sign of them. Then suddenly, out of nowhere, everything is announced at once. Well, the last few weeks, a lot happened – whereas this week, it was eerily quiet. But like the cicada, the next wave of significant photo news could be just around the corner.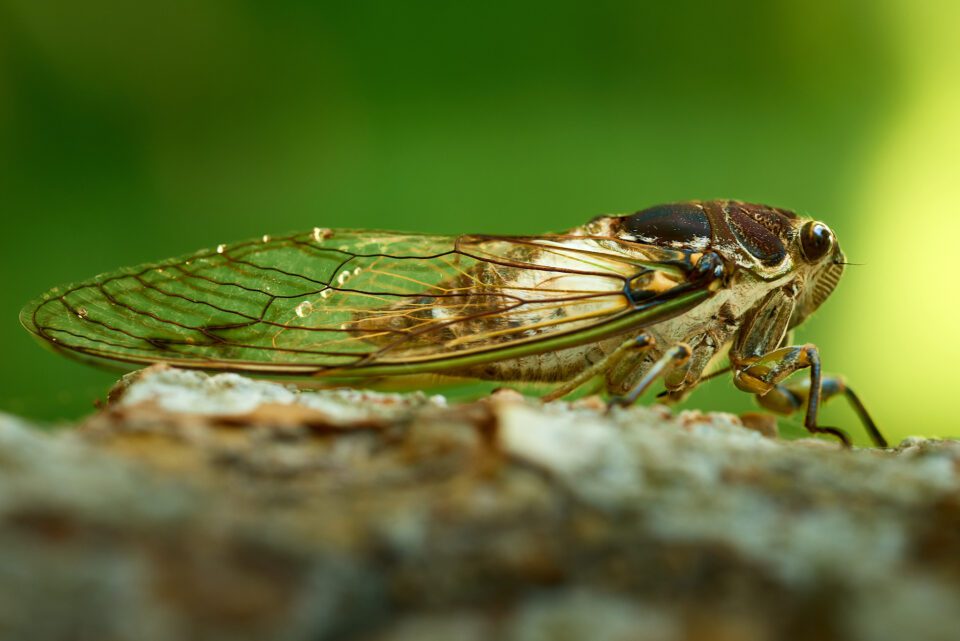 Recent Announcements
The Rumor Mill
Rumored inconspicuous camera from Sony
It's as if my article, The Advantage of an Inconspicuous Camera, foreshadowed another potential new product from Sony. As informed by Sony Alpha Rumors, it should come in the form of the ZV – a full-frame, fixed-lens camera. It will probably not be a successor to the current RX line, but probably some cheaper camera designed with video in mind. The camera could be announced as soon as March.
Tamron may roll out new lenses
What lenses would they be? According to Sony Alpha Rumors, we should see a trio of prime lenses: 17mm f/4, 50mm f/2, and 23mm f/1.4. The first two will likely be full-frame lenses only for Sony users, while the 23mm f/1.4 lens should be APS-C and also be available for L-mount and Fujifilm X cameras. You can read more about the rumored lenses here.
Nikon PF lens patents
Nikon currently produces three telephoto lenses with a Phase Fresnel optical element. The main benefit of this technology is the significant weight and size savings. Patents are hardly guarantees, but three new patents at least give a hint of the direction Nikon might be heading in the coming months and years. What lenses are included? As noted by Digital Camera Info, there is a 400mm f/4.5, 600mm f/5.6 and 1000mm f/8 telephoto. Personally, I would order the 600mm f/5.6 in a heartbeat. Well, let's see how many beats my heart will take before I can actually pre-order this lens, if ever.
Photo Contest Corner
Nature Photography of the Year – Magical Nature
Topic: Mammals, Birds, Other animals, Plants, Natural Landscapes, Man and nature
Fees: Entry Fee with a discount for the printed book is €40 (€25 without printed book).
Prize: €300 for the winner of each category and 9 runners-up who will receive the Highly Commended award.
Deadline: February 21
World Water Day Photo Contest 2023
Topic: The title of the campaign is "Water: accelerating change." Entrants may present all photos with water as the subject. Other themes are "Water Environment" and "Water Landscape."
Fees: Entry Fee ranges from €15 to €35 (see details on the competition website)
Prize: The grand prize for the overall winner is €1,500. A number of other prizes for category winners follow.
Deadline: February 26
Topic: Nature, Heritage, Photojournalism, Abstract
Fees: Free
Prize: The winner of each category chosen by the jury will receive a prize of 400€ and an 80% scholarship to study one of the postgraduate programs promoted by FUNIBER. Other valuable prizes are also prepared for the runners-up.
Deadline: February 27
Good Deals and New Sales
Selected lenses are now available in Europe at a discount of up to 10%. Which lenses are they? Here's a selection of the most interesting ones:
Some Godox flashes are currently on sale, including the powerful VING V860IIN TTL for $149 (was $179). The flash is powered by a rechargeable li-ion battery that allows for very fast recycle times (1.5 seconds at full power). It also has a built-in 2.4GHz X wireless radio system, which you can control with the X2 or XPro triggers.
If you need even more power, Godox makes the AD200Pro TTL Pocket Flash. This battery-powered flash is essentially a portable alternative to studio strobes. It's at a $50 discount, currently selling for 299.
Other Pages of Interest
We've come to expect that photo/video drones are noisy, buzzing devices with four propellers. Scientists at the New Mexico Institute of Mining and Technology are shattering that stereotype. Their devices – based on taxidermied birds – use flapping wings to fly. These "ornithopters" might be deployed in the future to study the flight of migratory birds, or to monitor deforestation and poaching activities. Could photographers employ something similar in the future? You can decide based upon their video.
I often report on Photography Life about AI-generated images. Some predictions estimate that within a few years, most content on the internet will be AI-generated. In such an environment, it's easy to imagine that genuine documentary photos will be deeply mistrusted. Even today, that can be the case. Documentary photographer Chis McGrath (Getty Images) confirms, "Sometimes people don't believe that the pictures are real. That infuriates me, 100 percent. I saw what was happening in front of me." When anything can be faked, nothing can be trusted. That's a worrying trend.
But let me end this Photography News on a positive note. I was amazed that, of all things, concrete could be the subject of a photo contest. But the results are anything but boring. The winners of the Concrete of Life 2022 competition will make you look at this everyday material in a new light. I'd also like to highlight the winning photographers in the Underwater Photographer of the Year 2023 competition. To many of us, the underwater worlds they photographed are almost as inaccessible as outer space.