This weekend, I took advantage of one of the last good opportunities in my area to photograph birds. Summer will be here soon, which is a kind of dead season for a few long weeks. At least here in Central Europe. I almost didn't put my Nikon Z9 away for the last three days (not even when I was busy tasting excellent wines in renowned wine cellars in South Moravia). When I was tasting about the fourth sample, a hare appeared out of nowhere. It was already quite dark, so I had to focus manually. So I will start today's Photography News with last night's hare.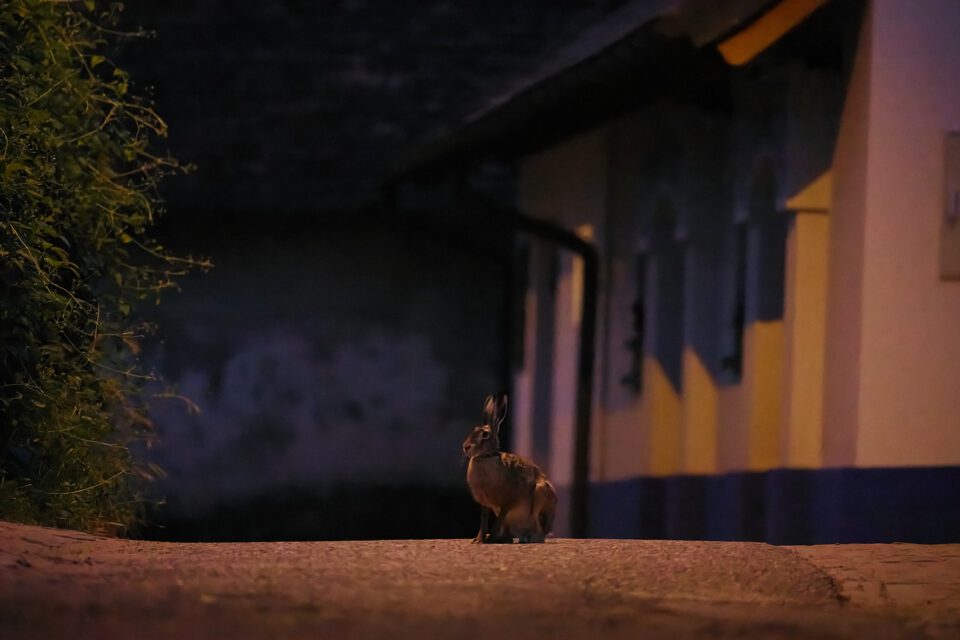 Recent Announcements
Nikon Z9 Firmware version 4.0: The Nikon Z9 got a new – and, in my opinion, really revolutionary – firmware. The main new feature is the introduction of Auto Capture, which essentially turns the camera into a very sophisticated camera trap. I'm currently testing how this new feature works, so stay tuned. Other additions to firmware 4.0 include 5x slow motion in Full HD, as well as better 3D tracking performance.
Calibrite Display Plus HL, Display Pro HL and Display SL: Three new colorimeters for calibrating monitors with three luminance levels. The base model, the Display SL (for $169), is designed for monitors up to 1,000 nits. The middle model, Display Pro HL, which should meet the needs of most users, is limited to 3,000 nits of luminance (for $279). The top model, Display Plus HL, is capable of calibrating displays with super-high luminance, up to 10,000 nits (for $339). Learn more about why it's important to calibrate your monitors here.
Lowepro Photosport X AW: Photo backpack designed for mountain activities such as mountaineering, ice climbing, or ski touring. Available in 35L (for $300) and 45L (for $330) sizes. Camera access is from the back. Optional GearUp PRO camera bag organization system is used to store your camera and lenses.
The Rumor Mill
What new products can we expect from Sony?
Some may be waiting for a successor to the Sony a6600 APS-C model, while others are more interested in Sony lenses. So, let's go in order. On July 12th, the white sheet should be ceremoniously pulled off the Sony a6700. Under it should be a 26Mp body, 4K 120p, AI features, and an updated body.
Will Sony also release new lenses with the camera? According to Sony Alpha Rumors, we could see a Sony 70-200mm f/4.0 G Macro and 15-45mm f/3.5-5.6 PZ lens. However, other lenses are still in play. There are rumors that a 18mm f/1.4 lens could be introduced soon. And then there's the newly patented lens 150-400mm f/4, which will probably take a while to see the light of day. Well, Sony shooters have something to look forward to again.
OM System gets new telephoto lens
If you shoot with Olympus (OM System) Micro 4/3 cameras, you may already have a versatile 40-150mm f/2.8 medium-zoom telephoto lens in your bag. According to 43rumors, this relatively compact lens should soon see a successor that significantly increases the focal length without compromising the maximum aperture – something like a 50-200mm f/2.8. This could be the perfect lens for travel or maybe an African safari.
Photo Contest Corner
Topic: Abstract, Architecture, Conceptual, Fashion / Beauty, Fine Art, Landscapes, Nature, Nude, Photojournalism, Photomanipulation, Portrait, Street, Wildlife.
Fees: $22/Single Entry (Professional) and $17/Single Entry (Amateur)
Prize: Winners will receive $2000 in the professional category and $1000 in the amateur category.
Deadline: July 2 (Early deadline)
Topic: Capturing the Splendor of Landscapes, Wildlife, Flora & Fauna.
Fees: $30 for the 3 first images, $5 for each additional image.
Prize: Winners will receive $1,000 in cash awards, their winning image(s) or full portfolio published in AAP Magazine Vol.33, extensive press coverage and global recognition.
Deadline: June 27
Landscape Photography 2023 by The Artist Gallery
Topic: Landscape photography
Fees: 1 photo = $10; 3 photos = $25; 5 photos = $35.
Prize: 1st place gets 15% of the money collected from the contest registration fees. Second and third place will get 10% and 5% respectively.
Deadline: June 30
Good Deals and New Sales
Get enough storage for the summer. SanDisk SSDs often go on sale, but I still find this deal interesting. The SanDisk 4TB Extreme PRO Portable SSD V2 with up to 2000 MB/s read and write speed is currently priced at $300 (was $1000). If you're willing to compromise on speed, you can save even more by choosing the SanDisk 4TB Extreme Portable SSD V2. It currently sells for $250 (was $800). Why anyone buys storage at MSRP prices, when they go on major sales like this, is a mystery to me :)
SanDisk also has something to offer when it comes to memory cards. The 512GB Extreme PRO CFexpress Card Type B sells for $260 (was $600). You can save even more with a 3-pack. SanDisk's SD cards are also interestingly priced. You can get a 256GB Extreme PRO UHS-II SDXC for $230 (was $400).
Even in the age of advanced image stabilization, a good tripod comes in handy. I became even more aware of this when I injured my shoulder last week and handheld shooting became impossible. On that impulse, I've selected a few models, ranging from lightweight travel tripods to heavy-duty models for long telephoto lenses. All are currently on sale.
In the lightweight category are the Gitzo Traveler Series 0 Carbon Fiber Tripod (was $500, now $399) or the Manfrotto Befree Carbon Fiber Travel Tripod with a ballhead (was $520, now $399). A little heavier is the Manfrotto MT190CXPRO3 Carbon Fiber Tripod with off-axis center column (was $475, now $300). In the professional heavy-duty tripod category, there is the Gitzo GT3543XLS Systematic Series 3 Carbon Fiber Tripod (was $1,250, now $999) and the Gitzo GT4553S Systematic Series 4 Carbon Fiber Tripod (was $1,354, now $999).
Father's Day discounts continue at Pergear. Until June 20, you can buy Viltrox and TTartisan lenses at bargain prices. Viltrox lenses are discounted up to 35%, TTartisan lenses can be purchased up to 18% off. Pergear CFexpress memory cards are up to 18% off. For other items, use discount code Q456P3Z3CTTF and buy 2 or more items for a 10% discount.
Other Pages of Interest
Photographers like to take pictures of flying objects. Some like birds, some like airplanes. French astrophotographer Thierry Legault likes to photograph space stations and satellites. Check out his website to see his stunning images and learn how to photograph these remarkable subjects.
In its campaign, Nikon Peru took a stance against the trend of generating images using so-called artificial intelligence. Large format prints on the streets and in magazines contain beautiful photographs of bizarre but real landscapes. Each photograph is accompanied by a prompt to an AI image generator. However, all the photographs originate from a completely different "image generator", namely a Nikon camera.
In the past, I have introduced you to photographer Joel Sartore. Today, through one of his photographs, I will introduce you to one of the rarest animals in the world – the Sumatran Rhinoceros (Dicerorhinus sumatrensis). There are only a few dozen individuals left in the wild, and their numbers are still declining. The population in human care offers little hope for their return to the wild, where they are threatened by human stupidity, ignorance and greed. You can donate to help save endangered species and their habitats on the National Geographic website.